John Stapleton's Candid Interview With Caller About Coming Out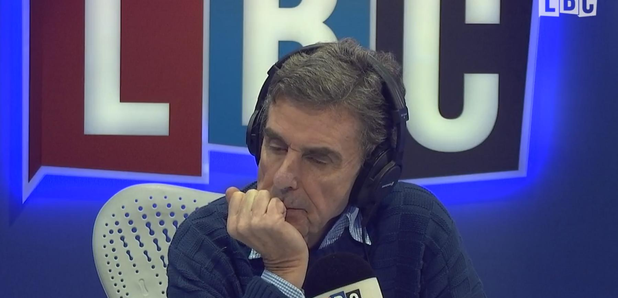 John Stapleton asked why people are so nervous about revealing their sexuality, and this caller recounted his emotive story.
Jim from Derby phoned John, who was standing in for James O'Brien, after he asked to hear from people who found it hard to 'come out'.
The topic came about following the death of George Michael, who is often hailed as a gay icon, and who was 'outed' after he was arrested in 1998 for 'lewd behaviour' in a public bathroom.
The star then did a series of interviews on his sexuality and went on to have three public relationships with men before his death on Christmas eve.
John Stapleton wanted to know why, in this day-and-age, people still find it difficult to come out.
Jim said that he was 11 or 12 when he realised he was attracted to both sexes.
He said: "That lead to a lot of conflict within my own mind because I was taught to be a man, not to like other men. There were a couple of occasions where I nearly ended it a couple of times actually."
The 24-year-old said he spent many years "suffering in silence" and only came to terms with his sexuality when he was 22.
Jim said his family friends who know are "not bothered" and that most of the conflict about his sexuality was with himself.
He added: "I always hate it when people are defined by their sexuality. I know a couple of people who are referred to as 'the gays'. They're actually two really nice people and they do have names.
"I was afraid to become that, to be known as the 'gay down the street'."
John said there's nothing to be ashamed of and asked the caller why he was so worried.
Jim responded: "There's more to me than just my sexuality."
The caller said that the response from his family was reassuring and he wished he had done it sooner.
Jim left school in 2009 and added that even in the time since he was at school he thinks attitudes have changed.
The caller then revealed he is now married to a woman: "She knows all about it and that's fine. I've reassured her on numerous occasions that I only have eyes for her. I'm not in love with the sex, i'm in love with the person I'm attracted to."