At least 38 dead including 24 children after mass shooting at Thai nursery by ex-cop who killed himself and family
6 October 2022, 09:09 | Updated: 6 October 2022, 18:38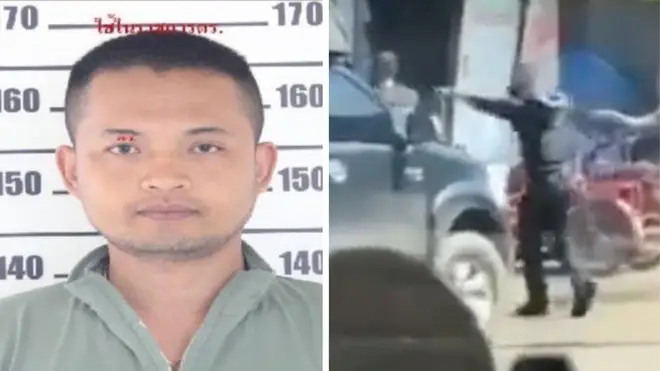 At least 38 people have been killed in a mass shooting at a children's day care centre in Thailand carried out by a disgruntled ex-police officer.
After the rampage, the shooter, identified as Panya Khamrap, fled the scene went on to shoot his wife and child before killing himself.
At least 24 of the victims of the massacre were children and the youngest were just two years old. One police officer and at least two teachers were also killed in gun and knife rampage.
The gun and knife attack took place in Nong Bua Lamphu province, in the north east of the country, near the border with Laos.
Khamrap, was said to have fled the scene in a white van with a Bangkok registration plate before later killing his family and taking his own life.
He was recently discharged from the police after being arrested with methamphetamine on him and was due in court tomorrow, according to the Royal Thai Police.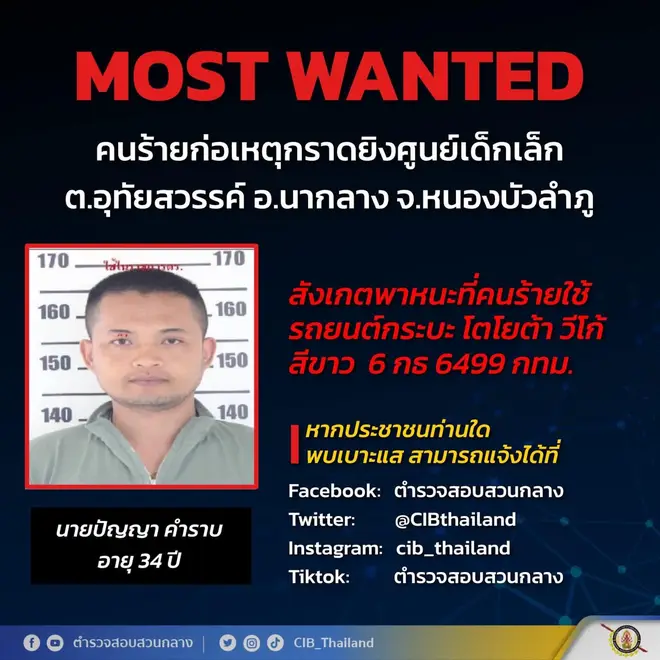 Images on social media show blankets being used to cover bodies inside the nursery with armed police at the scene. Some show a number of children and teachers lying dead on the floor covered in blood.
Thailand's Prime Minister Prayuth Chan-ocha described the attack as a "shocking incident" and sent his condolences to the victims' families.
Khamrap arrived at the school around lunchtime, while around 30 children were at the daycare centre, and started shooting and stabbing his victims.
District official Jidapa Boonsom said he first shot at staff, including a teacher who was eight months pregnant. She said the shooter forced his way into a locked room where children were sleeping to stab them to death.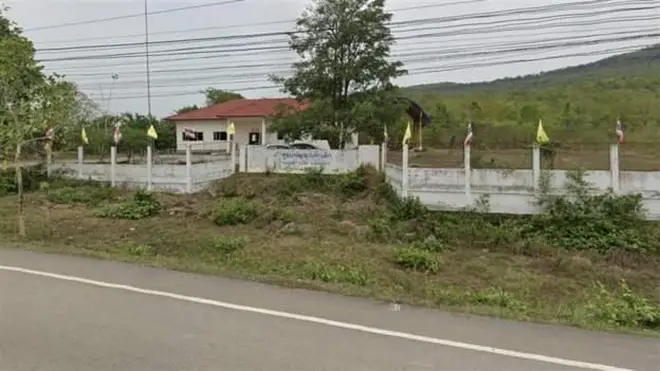 Mass shootings in Thailand are rare, although gun ownership is comparatively high compared to other countries in the region.
In 2020 a soldier angry over a failed property deal killed at least 29 people and injured 57 in Nakhon Ratchasima, in the north east of the country.
During the attack he posted live updates on his social media accounts before eventually being shot dead by police after an hours-long standoff in a shopping complex.