Brexit as bad for economy as Covid and war in Ukraine, head of government's watchdog says
26 March 2023, 20:49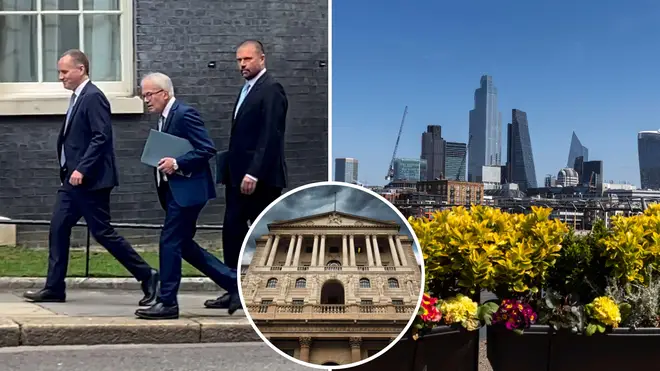 Brexit has cost the UK economy the same amount as Covid and the war in Ukraine, the head of the government economic watchdog has said.
Office for Budget Responsibility (OBR) chair Richard Hughes also said Britain faces "biggest squeeze on living standards" in history.
Brexit has reduced UK economic output by four percent, the OBR found, largely due to a fall in imports and exports of around 15 percent.
The full effects of Brexit will only be found in around 15 years, it added.
Hughes told Laura Kuenssberg on Sunday: "It's a shock to the UK economy of the order of magnitude to other shocks that we've seen from the pandemic, from the energy crisis."
Read more: Laughing gas to be banned as government plans crackdown on anti-social behaviour
Read more: Children as young as eight strip-searched by police, report into 'deeply concerning' practices finds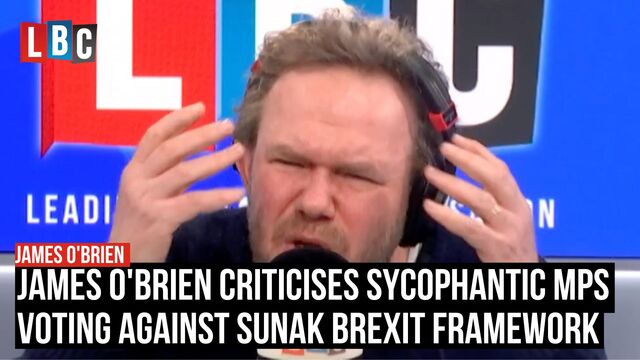 James O'Brien furious with Tories threatening to vote down Brexit framework
The OBR estimated earlier this month that economic uncertainty after the referendum led to postponed investment projects, reducing productivity by around 1.5 percent.
It wrote: "All major advanced economies experienced a collapse in trade during the pandemic, but the latest ONS data suggest that UK trade volumes remain 3.0 percent below their 2019 level in the third quarter of 2022, versus an average increase across other G7 countries of 5.5 percent."
On the eve of the pandemic, the watchdog wrote, business investment was almost one fifth below expectations.
The OBR added: "More recently, the pandemic and the increase in global energy prices have also weighed on investment. But in the face of these global shocks, UK non-dwellings investment has continued to underperform relative to other G7 countries."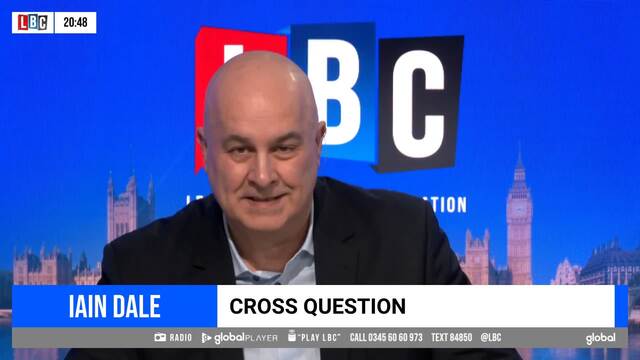 Baroness Jones: 'Since the Brexit campaign, the Conservative government hasn't changed its mindset.'