Furious LBC callers slam 'joke' UK justice system and probation services failures after Zara Aleena's killer dodged jail
24 January 2023, 18:06 | Updated: 24 January 2023, 19:02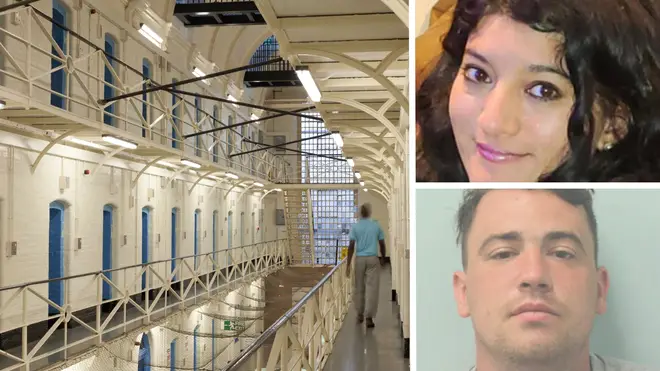 Furious LBC callers have expressed outrage at the UK's 'joke' justice system after a watchdog found multiple failings and missed opportunities to stop sexual predator Jordan McSweeney from murdering Zara Aleena.
Chris from Barnet shared his experiences with Shelagh Fogarty after the findings flagged recurring failings by probation services, with the father branding the UK's judicial system "a joke".
Chris, whose son was a fatal victim of knife crime aged 19, explained: "the mistakes [probation services] are making are costing the public lives of their loved ones".
"My son was 19, he didn't get married, he didn't have children."
Highlighting a lack of culpability where mistakes and failures were concerned, Chris said the errors have "been happening for so long", adding: "our judicial system protects the criminals, they don't protect the public".
The comments follow findings by a watchdog which concluded numerous chances were missed to recall McSweeney to jail in the days before he stalked and killed the law graduate in east London.
Probation inspectors say a series of "concerning" errors were made surrounding killer Jordan McSweeney's release from prison, including a miscalculation of the risk he posed to the public.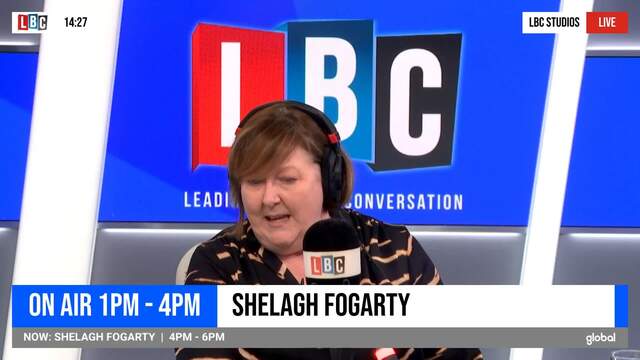 Caller: 'Our judicial system protects the criminals'
Tom from Harrow called in to highlight his exasperation when it came to the UK justice system, noting his first-hand experiences when it came to protecting a woman from violence at the hands of her partner.
"He beat the living daylights out of me," Tom recalled when he attempted to intervene in what appeared to be a sexual assault.
Read more: 'Spineless' killer jailed for life for murdering Zara Aleena with 'a savagery that is almost impossible to believe'
Read more: Zara Aleena killing shows women don't feel as safe as they should
Recalling how he "came to with a knife to my throat" after sustaining an orbital fracture at the hands of the offender, he added: "the guy was let out the next day on [bail] with the conditions of not contacting me".
He added that after multiple court postponements the offender was found guilty but only ordered to undertake "60 hours of free therapy".
"I want that guy locked up for good," he added.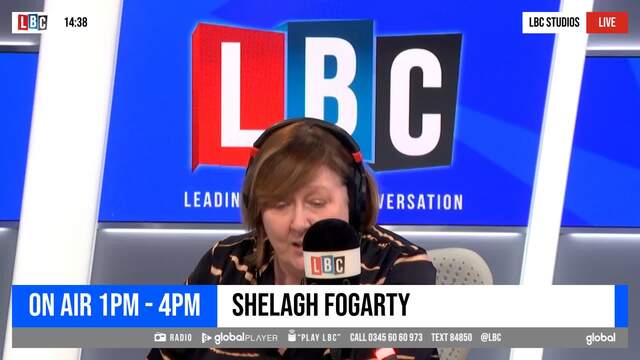 Caller: Probation is 'tougher on black people'
Speaking with Shelagh, Jemal from Hackney, who had first hand experience of probation services having previously served a prison sentence for drug offences, added: "how on earth was that guy able to go to prison for all this violence and able to live where he wants?"
Speaking of his experience, Jemal noted the over-use of resources in his case, adding they appeared to be available when it came to monitoring offenders of particular ethnicities.
"I had 2 probation officers," he added: "they thought I was going to be somebody they'd have to recall to prison...I'm not the person they thought I'd be originally."
"I still think race place a disproportionate role in the board's decisions. From my experience, I have found the probation service to ineffective."
The comments follow comments from Zara Aleena's aunt, Farah Naz, who it was an "extremely distressing report... revealing a litany of errors".
While probations minister Damian Hinds issued an "unreserved" apology to Ms Aleena's family for the "unacceptable failures", the relatives are yet to receive one personally.
"We need much more than an apology. These recommendations have been made before and people have been promised that they're going to be followed," she said of the report.
"So, actually, what we need is action and we need accountability. We need accountability not just from people on the front line, these are managers, these are leaders that have failed here. Because if assessment isn't correct, it means the leaders are making mistakes."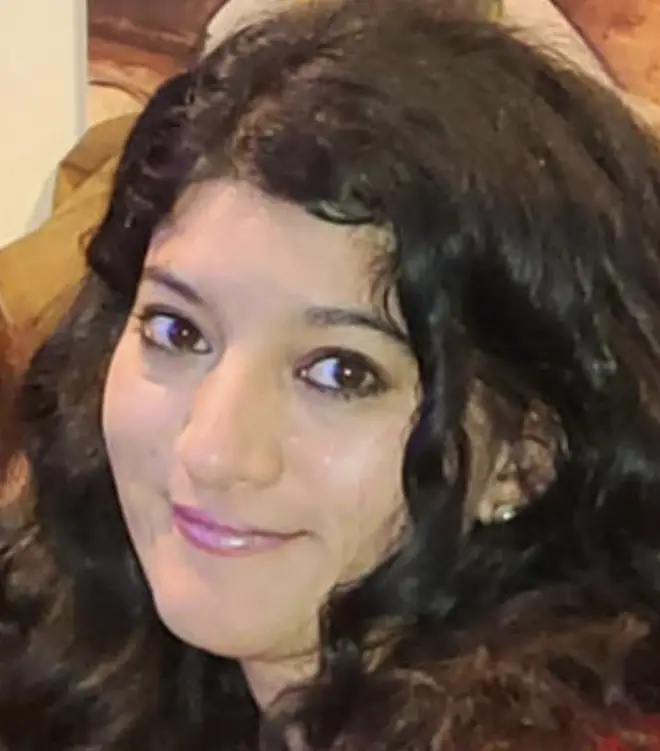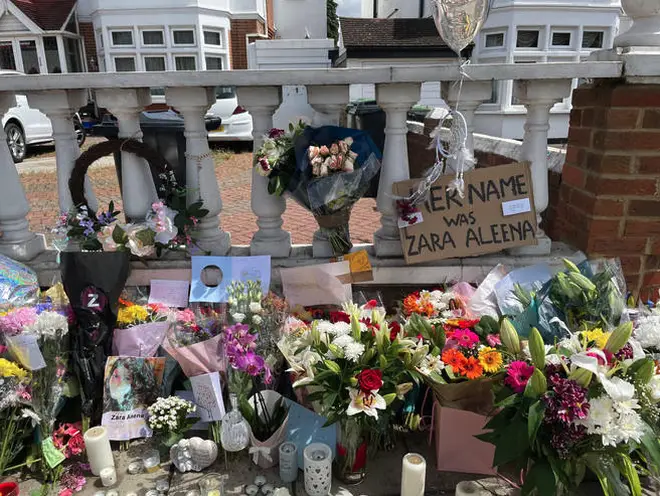 But she first heard of Mr Hind's statement on Tuesday morning. "We haven't had a personal apology, we read it in the paper," she told the BBC.
"That's totally inappropriate, actually, because we've lost a member of our family and a loved member of our family for absolutely nothing."
LBC revealed in November that McSweeney, 29, had been recalled to prison just two days before he attacked the 35-year-old in Ilford on 26 June 2022.
McSweeney was handed a life sentence and jailed for at least 38 years following Aleena's murder.
Read more: 'Spineless' killer jailed for life for murdering Zara Aleena with 'a savagery that is almost impossible to believe'
Read more: Zara Aleena killing shows women don't feel as safe as they should
Police said within hours of him being recalled, officers attended an address linked to McSweeney to arrest him, but he wasn't there.
Ms Naz said ministers had agreed to speak with the family, and took aim at the Probation Service in the wake of the findings.
"This is not a service that's doing its best with inadequate resources," she said.
"This is a service that is incompetent and has the failures by people at the top to ensure a quality service."
She added: "I think it's clear that, actually, women and girls are not safe if probation is not doing its job."
In a damning report, the chief inspector of probation says he should've been called back to jail four days earlier, after he missed a second probation appointment.
Justin Russell said: "The Probation Service failed to take prompt action in respect of recalling him to custody. Once that decision was made, there were also delays in signing the paperwork to initiate the recall."
He told LBC: "While it is impossible to say whether he would've been brought back to prison before Zara was murdered, what we can say is that if he had been recalled earlier the opportunities for police to arrest him and bring him back to custody would have been maximised."
Speaking to LBC's reporter Fraser Knight, one Probation Service staffer said as they held back tears: "Our staffing shortages are so severe, we're being forced to do the jobs of two or three people.
"We're expected to be a social worker, a housing officer, a drug and alcohol support work, all on top of being a probation officer.
"When you've got someone in front of you threatening to commit suicide, they become your priority and you end up just having to skim reports that you should really be reading in-depth."
Another probation officer who's been in the job for nearly 30 years said all of their long-term colleagues have left the profession because of high pressure.
They said: "They all had 20+ years' experience and their replacements are walking in off the streets. It takes time to train them up."
McSweeney had only been released from prison nine days before he carried out what a judge described as a "terrifying and ruthless" attack, just minutes from Zara Aleena's front door, leaving her to die on a nearby driveway.
A court heard the killer grabbed her from behind before he repeatedly kicked and stamped on her head and body, before sexually assaulting her.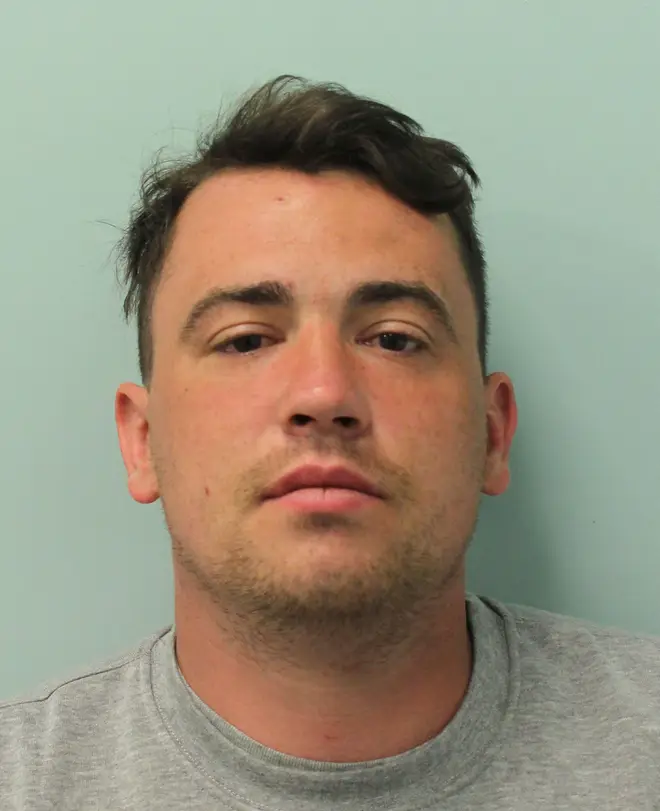 The attack lasted nine minutes and resulted in 46 separate injuries. Ms Aleena was found struggling to breathe and later died in hospital.
Mr Russell's review found McSweeney's risk of causing serious harm was underestimated and that it should've been escalated from 'medium' to 'high' based on information surrounding his history of violence and behaviour while in custody, including the possession of weapons
He had 28 previous convictions for 69 separate offences dating back 17 years including burglary, theft of a vehicle, criminal damage, assaulting police officers and assaulting members of the public while on bail.
He also had a history of violence towards ex-partners and was handed a restraining order for an offence against a woman in 2021.
Other inspections of local probation services in London have also found inaccurate classifications of risk – with around seven percent of medium risk cases found to have been underestimated.
Mr Russell told LBC: "Clearly the balance between medium and high-risk assessments isn't as accurate as it should be. There are high-risk people who Are being missed and assessed as being medium risk.
"Two-thirds of the murders that are committed by people on probation are committed by people who have been assessed as medium-risk. That has to be a worry."
The report comes just a week after the watchdog laid bare another litany of failings by probation officers before Damien Bendall murdered three children and his pregnant partner in 2021.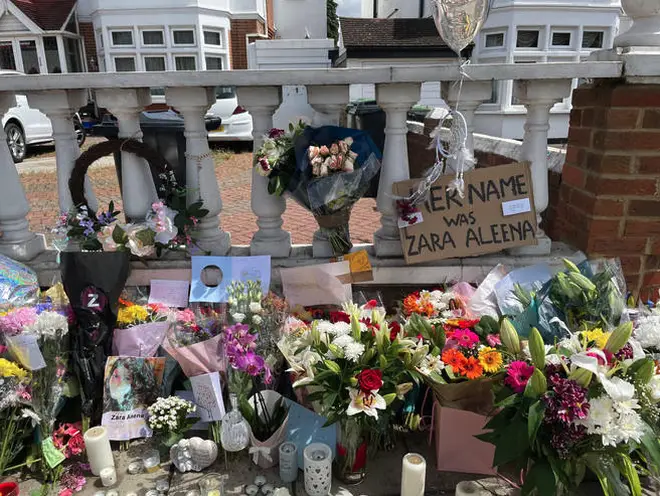 The inspectorate said the Probation Service's assessment and management of him, "fell far below what was required", and he was handled by officers who weren't sufficiently qualified and experienced.
Two members of staff faced disciplinary action over the case.
The Ministry of Justice says one member of staff has also faced disciplinary action in relation to the handling of Jordan McSweeney's release from prison.
But concerns are being raised that recommendations from reports into the probation service aren't leading to any major changes.
One key issue that is yet to be addressed is an improvement in communication between prisons and the probation service, while staffing levels are also causing major issues with officers complaining of workloads being "unmanageable".
Susan Hall AM, chair of the London Assembly Police and Crime Committee, told LBC: ""We need to support a large-scale recruitment campaign, because when you are so short of staff and the churn is so unbelievably high, you're never going to get officers working at their best.
"The Probation Service is vital as one of the cogs that turns to try and get people back into life after criminality and when it goes wrong, it can go horribly wrong, as has been evidenced here."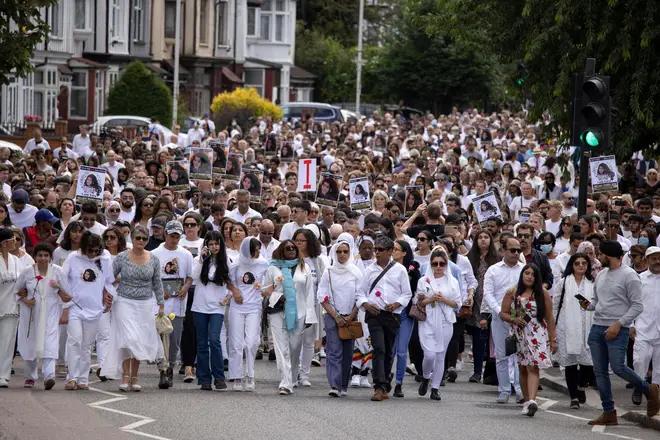 Andrea Simon, Director of the End Violence Against Women Coalition, said: "This grave and appalling failing on the part of the Probation Service constitutes yet another way in which the criminal justice system is catastrophically failing to protect women and girls and prevent further violence and abuse. 
"No one wakes up one day and decides to murder a woman. There are almost always indications and often prior contact with the police and the criminal justice system, which begs the question of why these incidents aren't taken seriously, and why more isn't done to intervene and save women's lives? 
"It is simply inexcusable that the government doesn't invest time and resource into prevention work, including managing perpetrators and preventing offending from happening in the first place. It is deeply shameful that Zara's death, like so many other women's, was entirely preventable."
The Probation Service says it has accepted all the Chief Inspector's recommendations in both McSweeney and Bendall's cases and put in place robust action plans, to strengthen probation practice and better protect the public.
Prisons and Probation Minister Damian Hinds apologised to Zara Aleena's family for the failings made by probation officers.
He said: "We are taking immediate steps to address the serious issues raised by the Jordan McSweeney and Damien Bendall cases. This includes mandatory training to improve risk assessments, implementing new processes to guarantee the swift recall of offenders and we have taken disciplinary action where appropriate.  
"We are also investing £155 million a year into the Probation Service to recruit the thousands more officers who will deliver tougher supervision, protect the public and ensure these sorts of tragedies can never happen again."