Brexit deal can be 'tweaked' again after Vauxhall maker urges renegotiation, minister suggests
17 May 2023, 08:36 | Updated: 17 May 2023, 08:41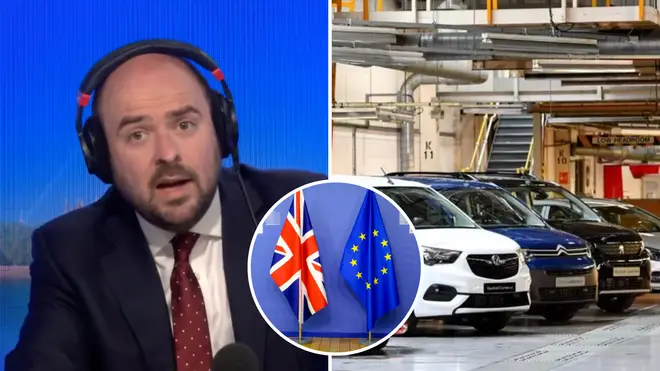 A government minister has suggested "tweaks could be made" to the UK's Brexit deal after one of the world's largest carmakers said it risks losing parts of its car industry without changes.
Stellantis, which owns Vauxhall, Citroen, Peugeot and Fiat, told a Commons inquiry that their UK investments hang in the balance due to the terms of the current trade deal.
The company said the Brexit deal was a "threat to our export business and the sustainability of our UK manufacturing operations".
The government previously said that it is "determined" that the UK remains competitive in car manufacturing, but a minister has suggested tweaks to the Brexit deal could be made.
"This is something that is being looked at," roads minister Richard Holden told LBC's Nick Ferrari at Breakfast.
"I'm sure there are further tweaks that could be made. I'm sure it's something the Trade Secretary will be looking at in more detail over the coming months."
Listen and subscribe to Unprecedented: Inside Downing Street on Global Player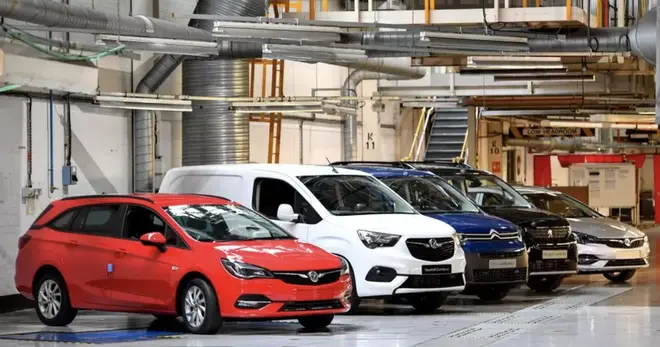 Stellantis, currently the world's fourth biggest car maker, committed to making electric vehicles at its Ellesmere Port and Luton plants two years ago.
The company has called on the government to reach agreement with the EU to maintain existing rules until 2027, rather than next year's planned changes which state 45 per cent of an electric car's value should originate in the UK or EU to qualify for trade without tariffs.
Stellantis said the rise in the cost of raw materials during the pandemic and energy crisis meant it was "unable to meet these rules of origin".
Read More: 'Once-in-a-generation' rental reforms unveiled by government include ban on no-fault evictions and right to request pets
Read More: Suella Braverman's immigration plans cause rift in Cabinet as just one proposal gets green light
It said the upcoming rules would see 10% tariffs on trade with the EU and make domestic production and exports uncompetitive with Japan and South Korea.
The company said that would mean manufacturers "will not continue to invest" and will relocate.
"To reinforce the sustainability of our manufacturing plants in the UK, the UK must consider its trading arrangements with Europe," Stellantis told the inquiry.
Stellantis said there will be "insufficient battery production" in the UK or Europe to meet government targets in phasing out petrol and diesel vehicles by 2025 and 2030.
"It we are unable to rely on sufficient UK or European batteries, we will be at a major competitive disadvantage. In particular against Asian imports," they said.
"We need to reinforce the competitiveness of the UK by establishing battery production in the UK."