'Time to see the job through': Jeremy Hunt promises pressure on families will 'ease' as he insists inflation is falling
3 September 2023, 07:30 | Updated: 3 September 2023, 11:02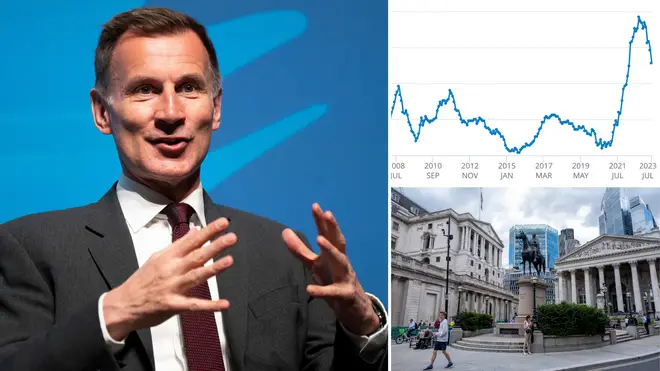 Jeremy Hunt insisted the government's plan to halve inflation will work as he promised pressure on families and households will ease.
The Chancellor acknowledged the lingering pressure that remains on households, though insisted the government's plan is the right course of action.
Mr Hunt said in a statement: "As we move into autumn, I know family budgets are still stretched, but inflation is coming down, and now is the time to see the job through.
"We are on track to halve inflation this year and by sticking to our plan we will ease the pressure on families and businesses alike.
"And it should be no surprise, despite the doubting from some. Latest figures show we have bounced back better than many other G7 economies and are one of the most attractive countries in the world to invest."
Inflation has dropped to 6.8% from a peak of 11.1% last October, but remains far above the Bank of England's 2% target.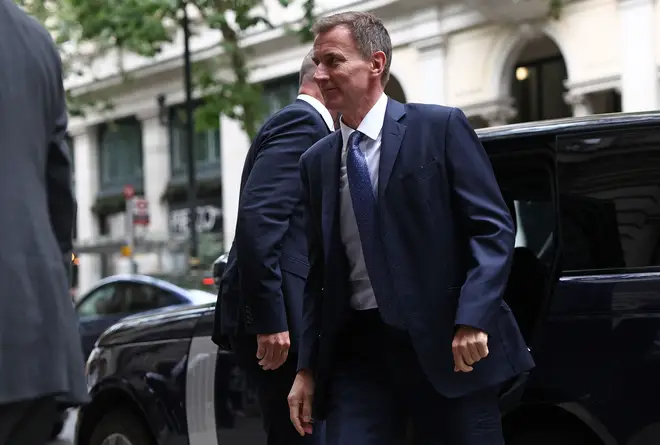 Labour said the comments were "completely out of touch" with the economic realities faced by families across the UK.
Shadow chancellor Rachel Reeves said: "Jeremy Hunt's comments are completely out of touch to the economic realities facing families across Britain."
Read More: Home Secretary slams cops for 'taking the knee' and 'dancing with activists' as she orders review into 'woke' policing
Read More: Top Tory hits out at 'dependence' on Chinese technology amid warnings Beijing could have tracked Sunak's car
She continued: "Going from no growth to low growth doesn't merit a victory lap and shouldn't be the summit of our ambitions.
"After 13 years of economic failure the Conservatives crashed the economy and left working people worse off, with higher taxes, higher mortgages and higher bills."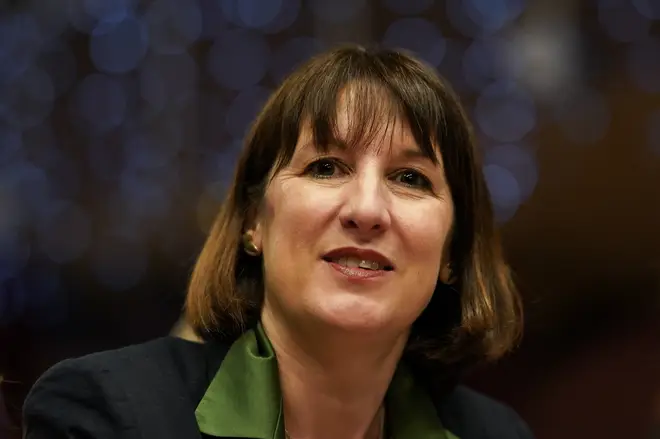 It comes after the Office for National Statistics said it was revising its estimate for gross domestic product (GDP) for 2021 after getting access to new data suggesting Britain's economy had already returned to its pre-Covid levels by then.
By the last three months of 2021, the economy is now estimated to have been 0.6% larger than 2019 levels, compared to a previous estimate that it was 1.2% smaller.
The revision means the UK's economy is now believed to have grown by 8.5% during 2021, compared to the previous estimate of 7.6%, the ONS said.
The ONS did not change its estimate that GDP shrank by 5.8% in 2020.
The news was welcomed by the Chancellor, who was a backbench MP in 2021.
Inflation has eased back to 6.8% from a recent eye-watering peak of 11.1% last October, but is still far from the Bank of England's 2% target.
Prime Minister Rishi Sunak pledged to halve inflation from 10.7% back in January to around 5.3%.