Ping pong Princess! Kate and William go head-to-head at table tennis on visit marking start of Black History Month
3 October 2023, 15:10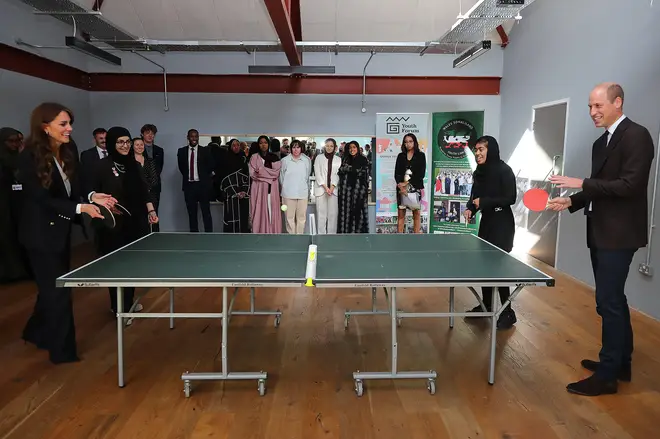 The Prince and Princess of Wales took each other on in a game of table tennis this afternoon as they met with Windrush elders in Cardiff.
Dressed in a £549 navy pinstripe jacket from Holland Cooper and matching wide-leg navy trousers, Kate, 41, teamed up with a young woman at the Grange Pavilion as the pair took on the Prince of Wales and his team-mate.
The competitive couple smiled during the doubles match during their engagement, which saw them meet with migrants from the Windrush Generation who settled in Wales, on the 75th anniversary of the arrival of HMT Empire Windrush to the UK.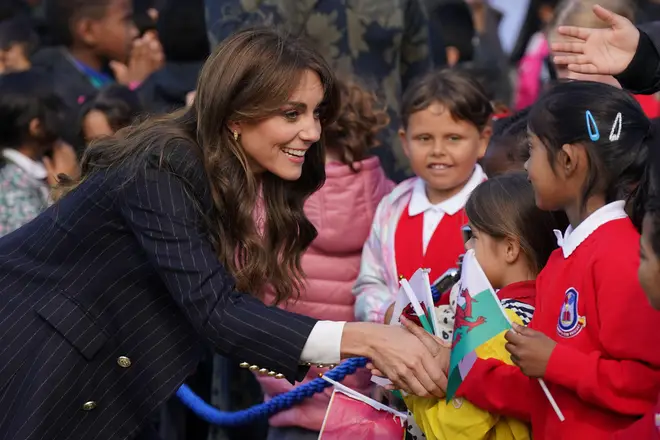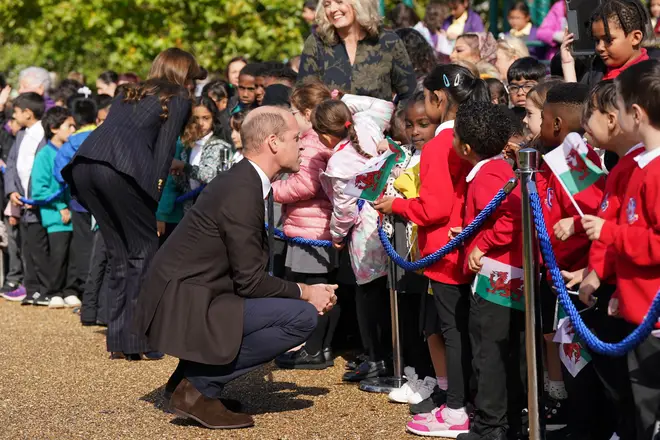 Read More: Kate to miss William's Earthshot trip to Singapore to support Prince George during his exams
Read More: Giggling Kate tries on lifejacket as she gets stuck into new role on visit to Navy base
As they arrived at their first engagement, the couple were greeted by a group of school pupils and instead of formal handshakes, the royal couple fist bumped and high-fived with the youngsters.
Afterwards, the pair met members of Windrush Cymru Elders, Black History Cymru 365 and the Ethnic Minority Youth Forum for Wales at the Grange Pavilion to learn about the contribution the Windrush Generation has made to Wales.
Windrush Cymru Elders was established in 2017 and aims to promote the understanding of the needs and concerns of ethnic minority elders while also celebrating their vast contribution to society.
William and Kate heard about their experiences and the incredible impact they have had on Wales.
As well as the Elders, Their Royal Highnesses are spending time with the Ethnic Minority Youth Forum which is a youth advisory panel for Race Council Cymru and consists of young people aged 11-25 who seek to be a voice of change for young people from minority ethnic groups in Wales.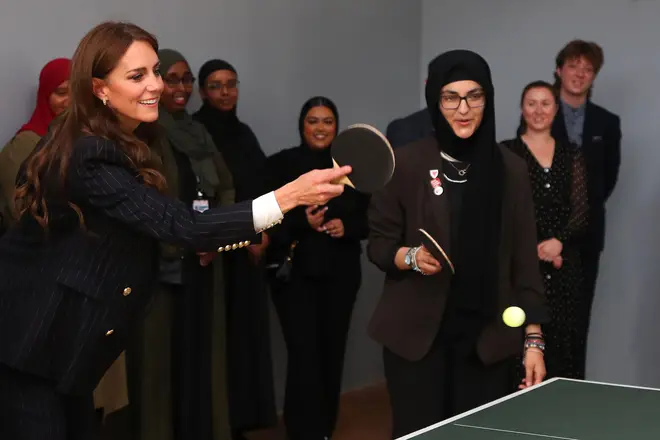 Finally, The Prince and Princess will also engage with local young people from the Somali community which forms a large portion of Grangetown.
It is the first joint outing for William and Kate in almost a month as the last time they carried out an engagement together was on the first anniversary of the late Queen's death.
On that day, they also visited Wales together and travelled to St David's where they attended a church service in the late monarch's honour and also visited an RNLI station.