Michael Gove relaxes planning rules in England to create more homes in the 'heart of our cities'
24 July 2023, 11:06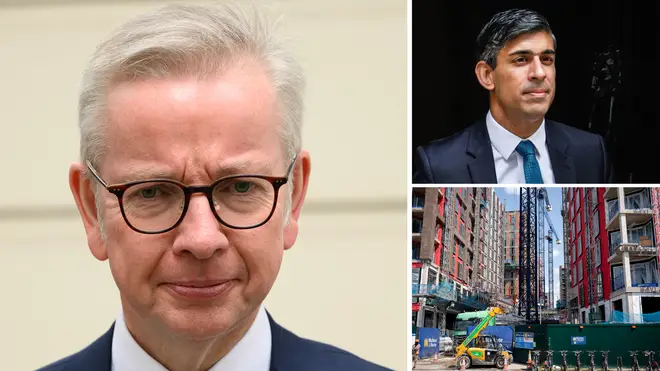 Housing Secretary Michael Gove has said he will relax planning rules in England in order to create more homes in city centres.
Mr Gove, who is also the levelling up secretary, said it will be easier to convent empty retail stores into flats and homes in city centres across England.
"We are unequivocally, unapologetically and intensively concentrating our biggest efforts in the hearts of our cities," Mr Gove said in a speech.
"Because that's the right thing to do economically, environmentally, and culturally."
He argued for "using all of the levers that we have to promote urban regeneration rather than swallowing up virgin land".
"We will enable brownfield development rather than greenbelt erosion," he added.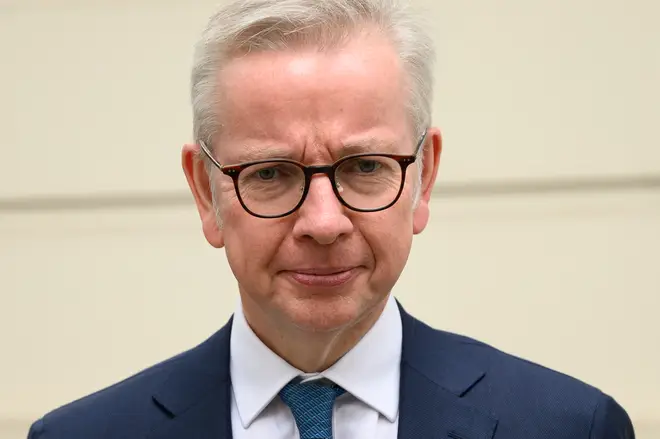 Critics have said refitted retail stores are often poor quality, while others have criticised the Conservatives for failing to be on target to build 300,000 homes a year.
A report published by the Parliamentary housing committee found the government will not be in a position to deliver 300,000 homes by the mid-2020s.
Mr Gove said today he is "confident we are on a trajectory to reach that 300,000 target" but did not give an exact timeline on when it would be reached.
Reacting to Mr Gove's announcement, Labour's shadow housing secretary Lisa Nandy said: "It takes some serious brass neck for the Tories to make yet more promises when the housing crisis has gone from bad to worse on their watch."
Read More: Keir Starmer and Sadiq Khan set for Ulez showdown as mayor vows to press on with expansion despite calls to 'reflect'
Read More: Conservatives urge Rishi Sunak to scrap 2030 ban on petrol car sales after Ulez blamed for Labour by-election loss
Meanwhile, the Prime Minister said it is important that new building homes did not come at the expense of the countryside.
Speaking to reporters on Monday, Rishi Sunak said: "We want to make sure everyone who wants to own their own home can do so, but it's important we do that in the right way and that means building houses in the right places with the support of local communities and not concreting over the countryside.
"We're making it easier for people to expand homes upwards and outwards, we're making it easier to build on brownfield sites with more investment and we're investing in the planning system."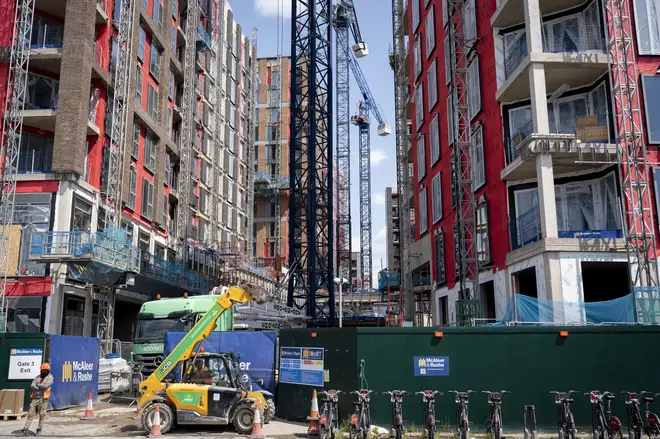 In his speech today, Mr Gove said: "We will meet our manifesto target of delivering one million new homes in this Parliament."
He criticised Labour's plans as "inflationary" and saying "they would be the ingredients of an acid that would corrode the foundations of economic recovery".
The Labour party has previously promised to build on parts of the greenbelt, which was criticised by environmentalists.
He told the audience: "Underpinning our long-term plan for economic recovery is a long-term plan for housing. And the first and most important component of that plan is our programme of urban regeneration and a new inner city renaissance.
"Renaissance because we want to ensure that our cities have all the ingredients for success that we identified in our levelling-up white paper last year as the Medici model."
Just moments before Mr Gove was to begin his speech outlining his strategy, Tory MP for South Cambridgeshire Anthony Browne vowed to "do everything" to stop the Government's "nonsense plans to impose mass housebuilding".
Mr Browne tweeted: "I will do everything I can to stop the Government's nonsense plans to impose mass housebuilding on Cambridge, where all major developments are now blocked by the Environment Agency because we have quite literally run out of water.
"Our streams, rivers and ponds already run dry."