Conservatives urge Rishi Sunak to scrap 2030 ban on petrol car sales after Ulez blamed for Labour by-election loss
21 July 2023, 20:18 | Updated: 21 July 2023, 20:25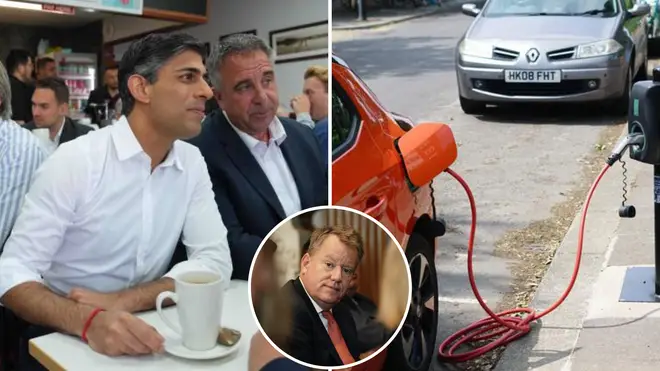 Several prominent Conservatives have urged Rishi Sunak to scrap the ban on new petrol and diesel car sales planned for 2030, after Labour's by-election loss in Boris Johnson's former constituency was blamed on the ultra-low emission zone (Ulez) expansion.
The Conservatives lost two of the three by-elections on Thursday night, but unexpectedly held onto Uxbridge and South Ruislip in west London - an area set to be hit by the Ulez expansion at the end of next month.
Labour linked the loss to Ulez on Thursday, with leader Sir Keir Starmer calling on London mayor Sadiq Khan to "reflect" on the expansion of the scheme in light of the setback.
And some Conservatives have used the victory as a warning, telling Rishi Sunak that Labour's loss may be a harbinger of their own electoral defeat in 2030 if the ban on new petrol and diesel car sales remains in place.
Lord David Frost, Boris Johnson's Brexit negotiator, said: "The lesson is surely that green policies are very unpopular when there's a direct cost to people - as indeed all the polling says.
"This time that hit Labour. But soon it could be us unless we rethink heat pumps and the 2030 electric car deadline."
Read more: Former Conservative minister David Gauke unsure if he will vote for Tories in next election
Read more: Keir Starmer brands Conservative minister Johnny Mercer a 'silly sod' for comparing new Labour MP to the Inbetweeners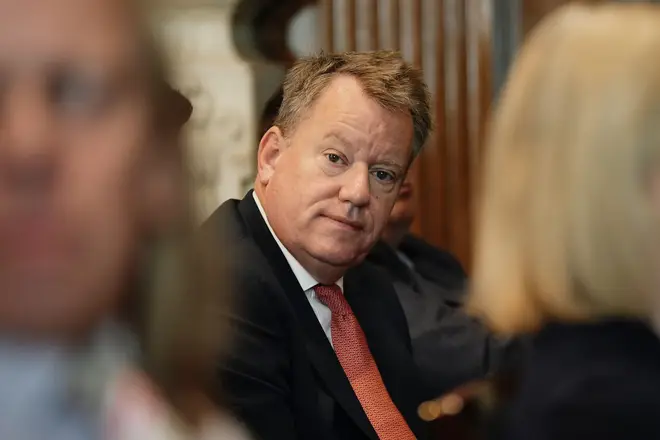 Meanwhile Sir John Redwood, a former head of the No 10 policy unit under Margaret Thatcher, asked: "Will Mayor Khan cancel Ulez now voters have told him how unpopular it is?
After winning Uxbridge by speaking out against Ulez, will the Government now act to stop so many attacks on motorists?"
Craig Mackinlay, the Conservative chairman of the net zero scrutiny group, told The Telegraph: "We need to get the 2030 ban on new petrol and diesel cars overturned at least until 2035, which is where most of the developed world is going. It is pre madness to saddle ourselves with this deadline."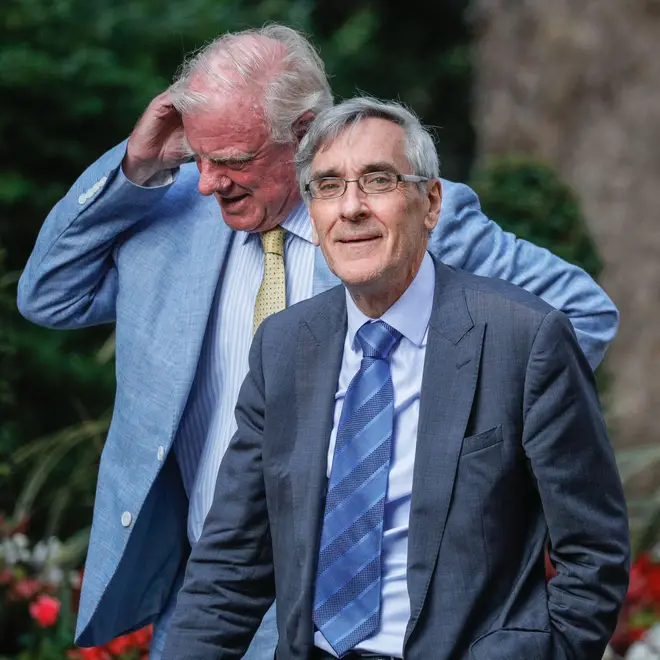 It comes after the Tories lost two out of the three by-elections held on Thursday night.
Mr Sunak avoided a by-election wipeout after Labour secured a record win in Selby and the Liberal Democrats took Somerton and Frome.
The Conservative Party held on to Boris Johnson's former Uxbridge seat on Friday, despite early suggestions that Labour could take the win.
Steve Tuckwell managed to retain it for Rishi Sunak's party, sparing him from being the first prime minister since 1968 to lose three by-elections on the same day.
Labour has blamed London mayor Sadiq Khan's policy of expanding the Ulez low emission zone to outer boroughs - including Uxbridge and South Ruislip - for its failure to take the seat.
Speaking to LBC following the by-election victory, Mr Sunak said the Ulez expansion is the "perfect demonstration of everything that is wrong with the Labour party".
"They just don't understand the values and concerns of hard working people," he said.
"Everyone knows that everyone is struggling with the cost of living at the moment. My plan is to halve inflation and bring it down.
"That's what I'm focused on doing and the numbers this week show that that plan is working. What are the Labour party doing?
"Putting £12.50 every time you want to take your kid to football practice, every time you want to visit your GP, every time you want to go to the supermarket."
Read more: Tories maintain hold on Boris Johnson's former Uxbridge seat in by-election blow to Labour's Keir Starmer
Read more: Lib Dems celebrate 'stunning victory' as they win Somerton and Frome by-election
Mr Tuckwell, meanwhile, also said Ulez was the reason behind his win.
"That determination to push Ulez on Uxbridge and South Ruislip has cost Labour the election this evening," he said.
But the Tories went on to face a scathing blow in both Selby and Somerton and Frome after Labour and the Lib Dems both had respective wins.
Newly-elected MP Steve Tuckwell hopes his win sends a message to London Mayor Sadiq Khan
Tory party chairman Greg Hands told LBC's Tom Swarbrick that losses in Selby and Somerton and Frome can be explained by Conservative voters "staying at home".
As for the Tory party holding onto Mr Johnson's Uxbridge seat, Mr Hands told Tom that the victory showed a "clear rejection" of Labour policy in the Greater London Ulez expansion, set to be brought in by Labour mayor Sadiq Khan.
Read More: The Conservative win in Uxbridge is an undeniable warning shot to Sadiq Khan over Ulez, writes Henry Riley
Lib Dem leader Sir Ed Davey said the "stunning victory" for his party showed that it was "firmly back" in its former West Country stronghold.
"Wow, I'm really starting to like by-elections!" he said.
"What we achieved here [Somerton and Frome] is nothing short of spectacular and what's particularly exciting for me is seeing the Liberal Democrats winning again in our old Liberal heartlands in the southwest."
He continued: "The trend is clear...the Liberal Democrats are BACK in the west country."
Newly elected MP Sarah Dyke said she was "excited, exhilarated and most of all humbled" at the result.
"It's unbelievable and most of all I am delighted that finally Somerton and Frome have finally got a voice in the constituency but also in Parliament and I can't wait to get started," she said.
"I think the result here shows a very clear message now that the Liberal Democrats are back in the West Country.
"Not only do we have the largest group of Liberal Democrat councillors on Somerset Council we now have an MP in Somerset."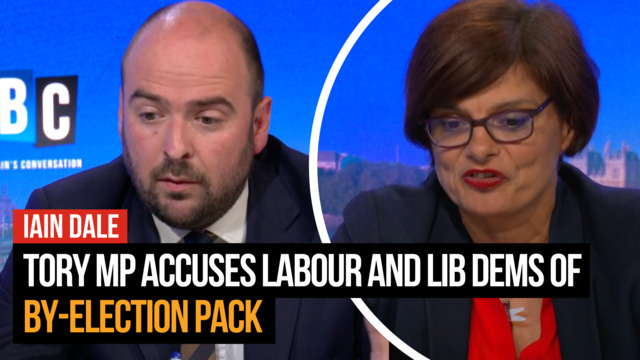 Tory MP accuses Labour and the Lib Dems of 'entering some form of agreement between themselves'
Following Labour's Selby and Ainsty win, Keir Mather, aged just 25, said the Conservative government have "failed us" - and "now it's time for a fresh start".
"In a year's time I believe we will be on the precipice of a Labour government," he said. "Today we have made history."
Mr Mather's win marks the first time since 2010 that the constituency will not be represented by the Tories.
He secured a 4,161 majority in the North Yorkshire seat and Labour said it was the highest majority the party had ever overturned in a by-election.
A similar swing across the country would result in it winning more seats than in Tony Blair's 1997 landslide.
Labour leader Sir Keir Starmer said: "This is a historic result that shows that people are looking at Labour and seeing a changed party that is focused entirely on the priorities of working people with an ambitious, practical plan to deliver.
"Keir Mather will be a fantastic MP who will deliver the fresh start Selby and Ainsty deserves.
"It is clear just how powerful the demand for change is. Voters put their trust in us - many for the first time. After 13 years of Tory chaos, only Labour can give the country its hope, its optimism and its future back."