'We've always stood by pensioners;' Minister confirms there are 'no plans' to change winter fuel payments
20 November 2023, 09:56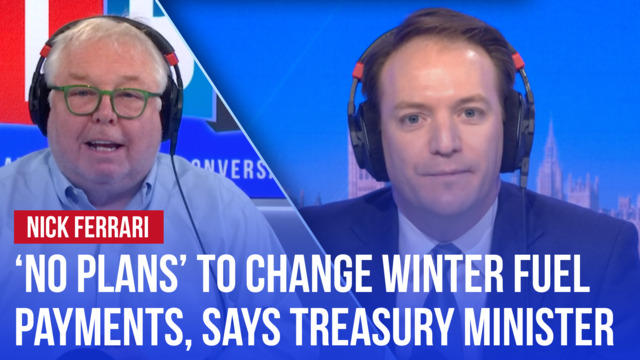 Treasury Minister Gareth Davies confirms that there are 'no plans' to change winter fuel payments
Treasury Minister tells LBC there are "no plans" to reduce the number of pensioners eligible to receive winter fuel payments.
Speaking to LBC's Nick Ferrari at Breakfast, Exchequer Secretary to the Treasury Gareth Davies said the government was not planning on changing the measure.
When asked by Nick, Mr Davies said there were "no plans" to reduce the number of pensioners eligible to receive winter fuel payments.
A leaked recording obtained by the Telegraph suggested Paymaster General John Glen has questioned the policy of universal winter fuel payments to wealthy pensioners.
Mr Glen argued that his own mother, who he said was "perfectly comfortable", should not be getting the financial support, though added rationing it would be "very difficult".
But, Mr Davies told LBC the government has "always stood by pensioners."
Pressed on whether he was ruling out means testing the benefit, the MP replied: "We have no plans to change the winter fuel allowance.
Mr Davies told Nick: "Let me be really clear. We have no plans whatsoever to change the winter fuel payments. We've always stood by pensioners. We introduced the triple lock, which has brought about 200,000 pensioners out of absolute poverty and we're sticking by the most vulnerable in our society with a range of measures, not least cost of living payments. We've raised the national living wage."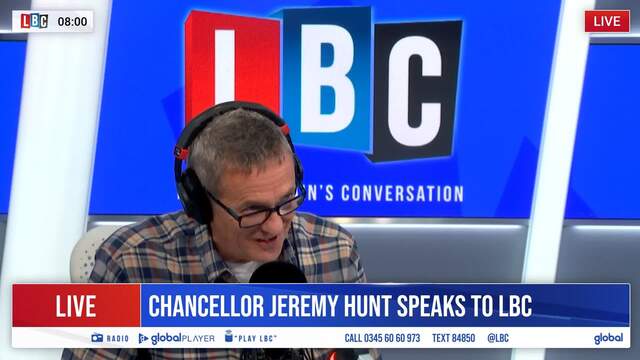 Jeremy Hunt says he wants to see income tax cuts
Later today Rishi Sunak is set to use a speech to paint a more positive picture of the economy ahead of the Autumn Statement.
The Prime Minister will hail having last week hit his pledge of halving inflation as he gives an update on the state of the nation's finances in London on Monday morning.
Chancellor Jeremy Hunt heightened expectations that businesses could find some relief in his financial statement on Wednesday as he said now is the time to boost growth.
But he persistently warned against changes that could fuel inflation, dampening speculation that the pressure of income tax could be eased.
Mr Hunt suggested during a round of interviews on Sunday that the personal tax burden will not come down "overnight" as he seeks to avoid prices spiralling again.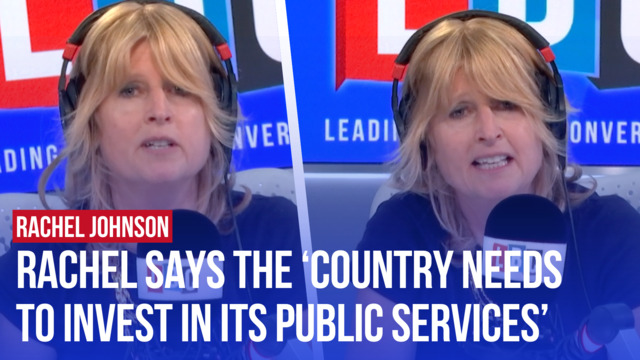 Rachel Johnson says she is happy to pay a large bill of inheritance tax
Speaking to LBC's Matthew Wright on Sunday morning, Hunt said: "We have turned a corner this week. Inflation has halved, that was the big threat when Rishi Sunak and I took office.
"It was 11.1%. Now it's gone down to 4.6%. And we can now focus on the growth of the economy.
"And I think we do need to put aside some of the pessimism and defeatism and declinism about our prospects.
"We've actually got a very resilient economy, it's growing faster than Germany, France or Japan since 2010.
"And we've got a very strong technology sector, which is one of the big industries of the future. So I think we've got lots going for us.
"When it comes to tax, we will be responsible, and having halved inflation, which is what the Prime Minister pledged to do, we're not going to do anything that suddenly means it takes off again.
"We've got to be really careful. And we will continue to be responsible. But there is a dividing line between us and Labour because we do believe that low taxes are important to a growing economy."
He said the most successful economies in the world, in North America and Asia, have lower tax burdens.