NHS leaders cast doubt on Rishi Sunak's 'very difficult to achieve' pledge to cut NHS waiting lists
14 November 2023, 05:30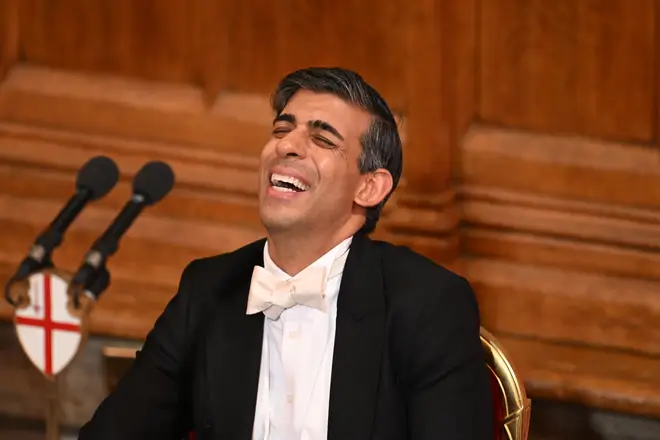 At a glance:
NHS leaders worried about declining quality of patient care, with less than half rating it currently as high.
95% of managers concerned about getting through winter, with most believing it will be tougher than last year.
NHS waiting list hit record high of 7.77 million, making commitment to cut lists increasingly difficult.
Disruption from strikes significantly impacting patients and staff, with reducing elective recovery targets for the year.
A new report reveals NHS managers are worried about declining quality of patient care and doubt Prime Minister Rishi Sunak's pledge to cut waiting lists can be achieved.
A poll of NHS leaders found less than half rate current care quality as high, with the percentage expecting high quality care to drop further next year.
95% of managers expressed concern about getting through winter, with 80% believing this winter will be tougher than the last. Top financial concerns were further strikes and inflation.
The NHS waiting list hit a record 7.77 million patients. Hospitals are being permitted to reduce pre-planned care to cover strike costs, estimated at £1 billion.
NHS England is lowering elective recovery targets for the year and asking leaders to revise plans accordingly. Meeting the commitment to reduce waiting lists looks increasingly challenging.
Most leaders are worried about capacity to meet demand over the next 12 months. They fear care quality variability will increase.
Read more: Andrew Marr: Rishi rolls the dice by bringing Cameron back - but a more troubling question remains...
Read more: Rishi Sunak to recruit 300,000 new doctors and nurses in biggest shake up in NHS history
Leaders are also concerned about staff burnout, morale, and lack of social care investment.
While the NHS continues providing record numbers of diagnostic tests, cancer treatments, and routine procedures, disruption from strikes has significantly impacted patients and staff. The priority remains treating longest waiting patients and prioritizing urgent, emergency, and cancer care.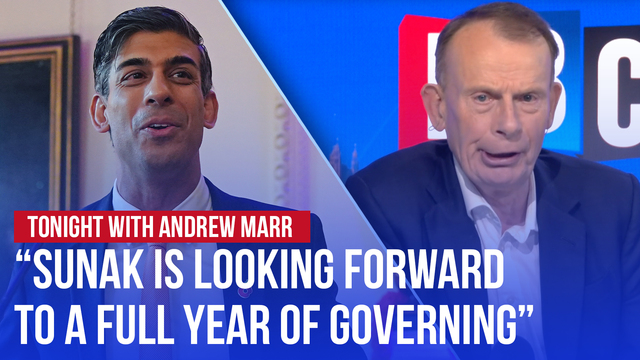 The PM's Cabinet reshuffle shows he 'has not given up' says Andrew Marr
In a letter to health leaders, NHS England said the "elective recovery target" - the ambitions for cutting the waiting list - will be "reduced" for the rest of the financial year.
It also asked local leaders to come up with new plans "reflecting the impact of the reduced elective activity goal".
Sir Julian Hartley, chief executive of NHS Providers, said: "Rishi Sunak's pledge to cut waiting lists is going to be increasingly difficult to achieve.
"We're really hoping we don't see any more strike action, but we don't know where the talks are at.
"There could well be more strikes and, if there are, I think that really will put paid to the delivery of that pledge."
He said the reduction of national average targets for planned care from 105% to 103% "is likely to mean a slowing down of elective activity but we've yet to see how that will play out.
"Everything is pointing to making that commitment from the Prime Minister around the size of the waiting list, particularly given it stands now at nearly 7.8 million, really difficult to achieve."
Sir Julian said a "major fear" in the health service is more strikes, adding that the last round of action was co-ordinated between juniors and consultants, "which did have a significant impact on planned activity but also put huge pressure on urgent and emergency care".
He added: "The provision of a Christmas Day service when patients are still coming in large numbers through emergency departments and the urgent care system adds enormous extra strain...
"I do think there's a sense of dread of strike action being revived as we head into this winter period.
"What we saw last winter was pretty extraordinary, certainly in my experience of running hospitals. If we get more strike action, if we see a repeat of some of that, I think that's a big risk.
"The NHS can't afford further strikes. Talks between the Government and doctors' union are promising and it's absolutely vital that ministers pull every lever they can to break the deadlock."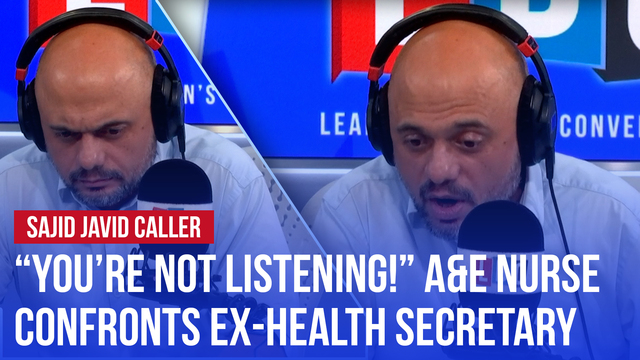 Nurse accuses former Health Secretary of deliberately 'defunding' the NHS
The poll of NHS trust managers and chief executives found that fewer than half think the quality of care on offer in the health service is high, with 1% ranking it very high (1%) or high (40%), while 49% rated it as average and 5% low quality.
This 41% figure has dropped from 48% last year, and is lower than before the pandemic.
Looking to the future, leaders expect the quality of care to drop further, with 27% predicting the quality of healthcare provided by their local area in the coming year will be high, 57% saying it will be average and 10% low quality.
Most leaders (95%) surveyed by NHS Providers are also concerned about how the NHS will get through winter, with 80% expecting this year to be tougher than the last.
Asked about their biggest concern in relation to trust's finances over the next 12 months, leaders said further strikes, followed by the impact of inflation.
Meanwhile, 82% strongly agreed and a further 18% agreed that "continued industrial action over 2023/24 will compromise the NHS's ability to deliver national recovery targets for elective and urgent and emergency care".