Moment taxi driver kicks woman out of his cab after she rants about 'Jewish machine'
16 November 2023, 17:03
WARNING: Video contains strong language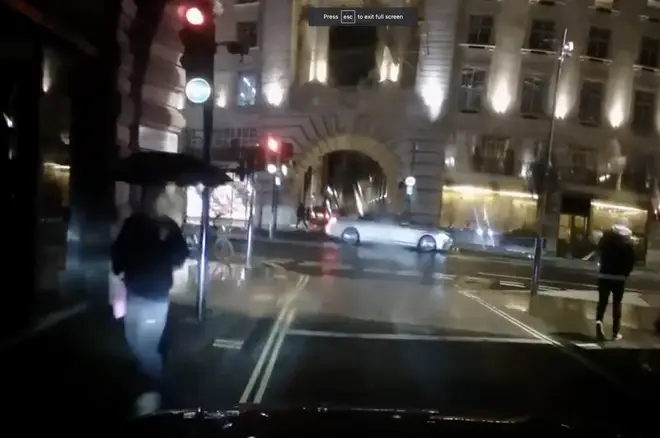 This is the moment a London taxi driver kicks a passenger out after she ranted about the 'Jewish machine'.
The black cab driver booted the woman out telling her to 'get the f*** out of my cab' while they were travelling in central London.
The footage emerged online with Tom Tugendhat MP saying the driver showed the 'correct response to racism.'
The woman can be heard saying: "It's so easy to trigger people nowadays... The Jewish machine is so strong. It doesn't allow you to talk. But again, there are so many examples of me showing you brutalisation of Palestinians.'
The cabbie then interrupts, telling her: "Right, you can get the f*** out of my cab. Out. Out."
Read more: Climbing over war memorials 'not illegal but unfortunate', Met chief says after outrage at pro-Palestine demonstrators
Read more: Gracie Spinks was fatally stabbed in the neck by ex-colleague she reported for stalking
The woman asks "why" and the driver shouts back: "The Jewish machine doesn't allow you to talk!?"
The woman replies: "You're an example of that"
The driver tells her: "Out you go, out you go. Antisemites out... You're an antisemite."
Official figures released last month showed a 1,350% rise in anti-Semitic hate crimes.
Figures from the Met police covering London show that 218 antisemitic offences were recorded from 1 October to 18 October this year, compared with 15 in the same period last year.
Hamas attacked Israel on 7 October, and Israel retaliated with attacks on Gaza shortly after.
Islamophobic offences in London went up 140% over the same period, from 42 in 2022 to 103 in 2023.