Trent Alexander-Arnold 'cheats death' in Storm Babet as 40ft pylon crashes down just in front of Liverpool star's car
20 October 2023, 22:20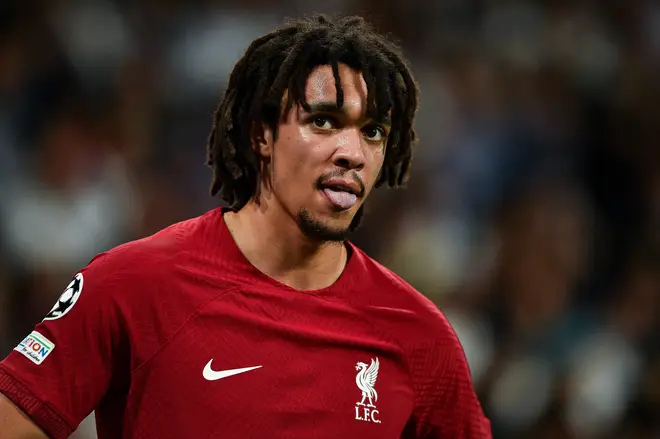 Trent Alexander-Arnold is said to have "cheated death" in Storm Babet after a huge electricity pylon crashed down onto the car in front.
The storm has been wreaking havoc and causing major travel disruption across much of the UK, with strong winds and heavy rain.
Liverpool star Alexander-Arnold, 25, was driving down a country road near Knutsford in Cheshire on Thursday when the 40ft pylon was uprooted in 70mph winds.
It crashed down onto the BMW in front, forcing the England star to swerve in an attempt to avoid hitting his fellow driver.
Miraculously, neither were hurt.
A source told the Sun: "The wind was so powerful it suddenly ripped up the pylon. It was really terrifying. It's a miracle nobody was hurt. Someone could have easily been killed.
Read more: Passengers 'screaming' as holiday jet comes off runway at Leeds Bradford Airport as Storm Babet batters Britain
Read more: Storm Babet claims third victim after man in his 60s swept away in flood water in Shropshire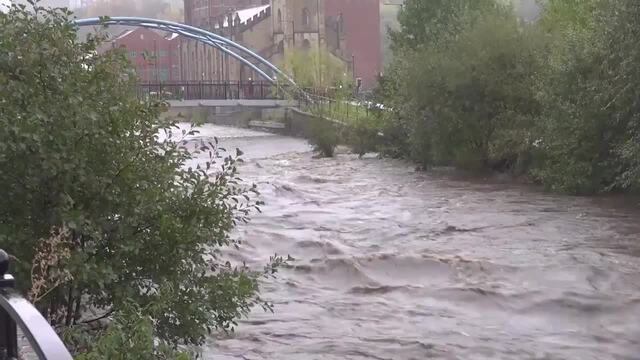 Vehicles stranded amid Storm Babet chaos
"What are the chances of that happening? Alexander-Arnold must feel like he's cheated death.
"A few seconds later and it could have gone through his windscreen. It's absolutely treacherous out there."
Cheshire Police said on Thursday: "At 10.34am this morning we were called to reports of a road traffic collision involving a black Range Rover and a BMW.
"An electricity pole had fallen into the road, causing the accident.
"Nobody was injured and everything was cleared by 1.05pm.
"We called the energy company and had the electricity turned off."
Storm Babet has killed three people in Scotland and England.