Fury as Tube strike set to cause travel chaos for Queen's Platinum Jubilee weekend
18 May 2022, 10:33 | Updated: 23 May 2022, 09:48
A planned Tube strike that threatens to cause havoc during the Jubilee weekend has sparked outrage.
Downing Street said it didn't want to see any disruption in London's transport system during the long weekend early June while a furious MP said it showed disrespect to the Queen.
The London Underground workers at two key Tube stations, Euston and Green Park, will walk out on June 3, affecting Victoria, Jubilee and Piccadilly line services there.
The Rail, Maritime and Transport (RMT) union said the dispute could be resolved if Transport for London (TfL) took action against a manager accused of bullying.
Both will be important for visitors celebrating near Buckingham Palace, with a big influx of tourists expected to celebrate the Queen's 70 years on the throne.
The Prime Minister's official spokesman said: "I don't think we want to see any disruption to London's transport system at such a moment when people are trying to come together to honour this Jubilee year."
Labour leader Sir Keir Starmer said via a spokesperson: "We never want to see industrial action that's going to disrupt the public, particularly on an occasion like the Platinum Jubilee weekend where obviously we want the focus to be on celebrating the great service of Her Majesty to this country."
Read more: When is the Queen's Platinum Jubilee bank holiday?
Sir Robert Neill, the Tory MP for Bromley and Chislehurst, blasted the planned action.
"The idea of trying to disrupt a holiday and day of national celebration, shows not only how little respect the hard left wing leaders of the RMT have for Her Majesty's lifetime of service, but also how completely out of touch they are with ordinary hard working members of the public, who want to will see this for the cynical and selfish stunt that it is," he told MailOnline.
One Twitter user wrote: "I'm all in favour of strong unions supporting their members, but that smacks of politics rather than support. A weekend when the entire country should be coming together, not deliberate action to make things harder."
"Tube strike on Queen's Jubilee I'd sack the whole lot of them," said another.
Richard Burge, Chief Executive of London Chamber of Commerce and Industry (LCCI), said: "We are disappointed to see that the RMT has voted to strike once again, this time at one of the most poignant moments in the history of London and the UK.
"Tube strikes succeed in their intention to cause maximum disruption to London by actively discouraging tourists to visit the city to celebrate the Queen's Platinum Jubilee.
"This inevitably has a negative effect on London businesses by reducing all-important footfall when businesses, particularly those in the hospitality sector, have already fought so hard to recover from the pandemic."
Members of the union have suffered "years of sustained bullying and intimidation" by a manager who has also created a "toxic atmosphere in the workplace", the RMT said.
TfL explained it was carrying out an "urgent review" into the dispute.
Read more: Beaming Queen honoured with standing ovation as Platinum Jubilee celebrations kick off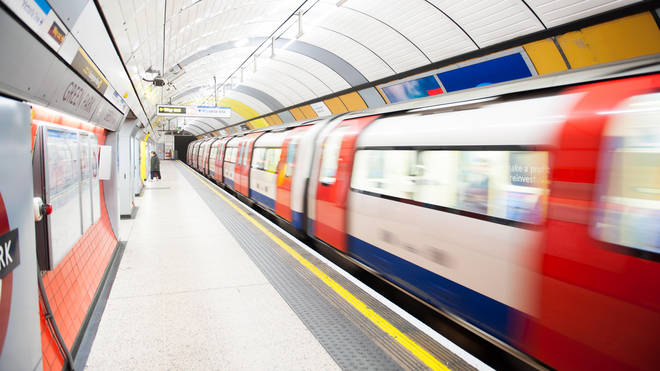 RMT general secretary Mick Lynch said: "Staff at Euston and Green Park have suffered years of sustained bullying and intimidation by a manager who has created a toxic working environment.
"The union has tried in vain to reason with management, but they now will not let local representatives be part of a review into dismissals at the stations, instigated by the manager in question.
"Our strike on June 3 will cause significant disruption to people wishing to celebrate the Queen's Jubilee.
"However, if Tube bosses do the right thing, and deal appropriately with the manager in question, we can find a just resolution to this dispute."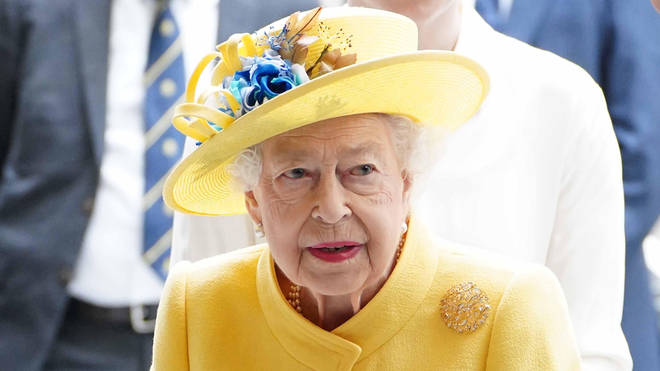 A TfL spokesperson said: "We hold our people to high standards and ensure everyone is treated fairly.
"We're aware of this dispute and are carrying out an urgent review in a bid to resolve it.
"We have had a number of meetings with the RMT and are urging them not to take strike action and to continue working with us to find a resolution."