Zahawi ally says he should stay in post as Tory Party Chair amid tax storm
24 January 2023, 17:14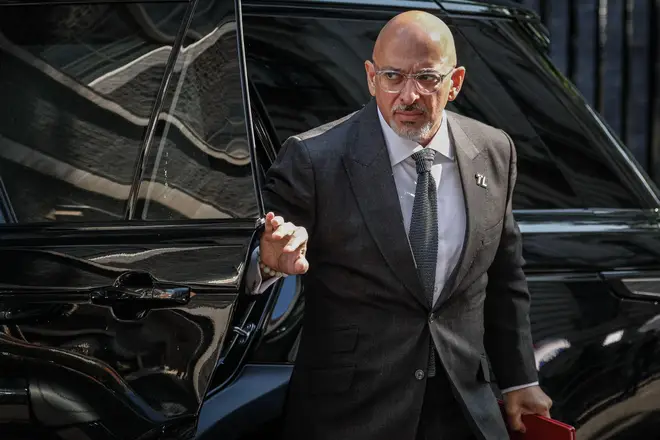 A former special adviser to Nadhim Zahawi has insisted that the Conservative Party Chairman should stay in post whilst an investigation goes on into his tax affairs.
Rishi Sunak has asked his ethics adviser, Sir Laurie Magnus, to investigate Mr Zahawi's financial affairs, saying there are "questions that need answering".
Mark Lehain, an ally of Zahawi, told LBC "the most important thing right now is we leave this independent inquiry to establish the facts, before adding 'it's only fair we leave people to get on with their jobs, I know how committed Nadhim is to public life".
This comes in contrast to former Conservative Minister, Caroline Nokes, who earlier called for Zahawi to step aside during the inquiry.
Lehain, an ally of the former Chancellor, insisted that the situation regarding Zahawi's tax affairs need to be "looked into properly", but added "I know how committed Nadhim is to public life… he wants to continue serving the public, so let's just wait and see before we jump to conclusions".
Zahawi's former colleague was also glowing about working with the Conservative MP. Lehain told LBC "he was a real treat to work for… he's very calm, he's very considered, he's also very bright and focused… he's a good man to be around".
Lehain, who worked for Mr Zahawi as an advisor whilst he was Education Secretary, said "I think we're really lucky having Nadhim, and other people like Nadhim, working in government. I found him to be a very effective operator. It would be a real shame if we didn't have people like him wanting to come into public life and make a difference"
When pressed about Zahawi's tax affairs, Lehain – a former headteacher – said "I don't think anyone's got any idea what's going on there".