Brazilian President Jair Bolsonaro tests positive for Covid-19
7 July 2020, 16:23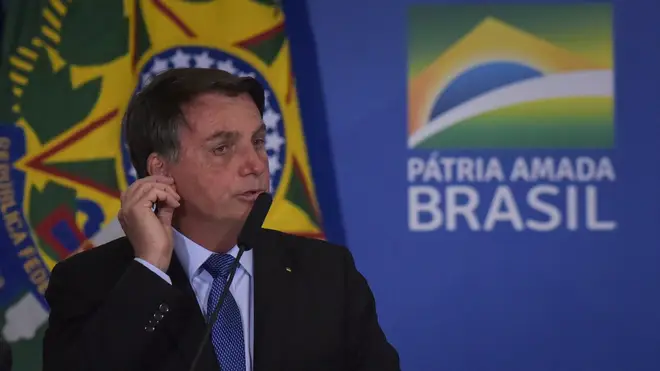 Brazilian President Jair Bolsonaro has confirmed he has tested positive for coronavirus, just days after meeting with the US Ambassador.
He told a small group of reporters this afternoon: "It worsened on Monday, with malaise, tiredness, muscle pain and a fever of 38 degrees.
"If I hadn't done the tests and hadn't been taking chloroquine, I could be contaminating people. Now I have to avoid infecting others."
Just three days before the positive diagnosis, Bolsonaro had lunch at the home of the US Ambassador to Brazil, Todd Chapman, to celebrate 4 July.
A number of other politicians were also present at the celebrations, all pictured together without wearing masks.The U.S.
Embassy said on Twitter on Monday that Ambassador Chapman is not showing any COVID-19 symptoms but would be tested.
Bolsanraro has long disputed the severity of the virus, at one point describing it as a "sniffle" and saying his country needed to "face it like a man".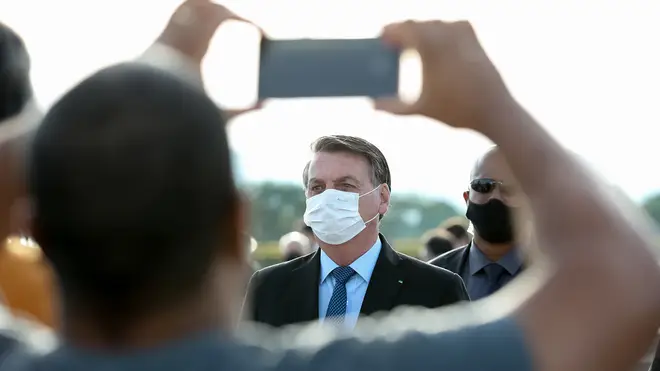 Brazil is currently the second worst affected country in the world, with over 65,000 deaths and 1.6 million confirmed cases.
It was first reported Bolsonaro had potentially contracted the virus on Monday evening, after he developed a new cough and a temperature above 38C.
But he claimed a subsequent MRI of his lungs came back "clear".
He is also the second member of his own family to contact the disease, after his 80-year-old mother-in-law was taken to hospital on Wednesday.
It has been reported she has since been intubated.
When Brazil suffered its first coronavirus deaths in March, Bolsonaro said in a public address to the nation that if he caught the disease he would easily shake it off due to his "athlete's background".
But he has faced growing criticism for his handling of the crisis, with some claiming his actions - or lack thereof - have contributed to the high cases and soaring death toll.
More to follow...