Gimme! Gimme! Gimme! A ban after midnight: Fans barred from wearing 70s 'Afro wigs' at ABBA Voyage
27 March 2023, 09:30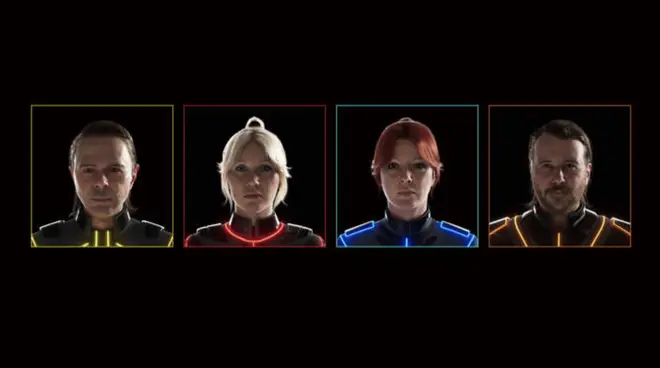 ABBA fans have been told they are banned from wearing 1970s 'Afro wigs' to the group's virtual concert because they are 'culturally insensitive'.
Ticket-holders for the ABBA Voyage show received an email telling them that the wigs are 'not appropriate' for the event.
The email states: "Many of our guests will want to get in the spirit of the show by dressing up for their visit.
"[But] please do not wear so-called "Afro" wigs.
"These wigs are culturally insensitive and not appropriate to be worn as fancy dress.
Read more: 'Don't go in the water,' public warned, after major oil spill in Dorset, with clean-up underway
Read more: Laughing gas to be banned as government plans crackdown on anti-social behaviour
"If any guests are wearing this style of wig they will be respectfully asked to remove them as a condition of entry to the arena.'
One fan supported the stance, writing online: "I kind of love that Abba Voyage said that white people better not come in Afro wigs."
The ban has been in place in the online FAQ for Abba Voyage since it opened in May 2022 but ticket-holders are now being reminded of the stance by email.
The owner of Mad Hatters fancy dress shop told the Mail on Sunday: "When I went to ABBA Voyage recently I saw a lot of people in fancy dress.
"Nobody wants to upset anyone or be offensive. But when people dress up they are doing it as a homage to the band and to the 1970s era.
"It's a shame that we are now so frightened to offend people that we are taking life too seriously."
Abba Voyage features virtual versions of Agnetha Faltskog, Bjorn Ulvaeus, Benny Andersson and Anni-Frid ('Frida') Lyngstad as they were in their 1979 heyday performing hits by the Swedish supergroup in the 90 minute show.
The show is set to run in London until January 2024 and then tour the world.