Artificial Intelligence to create lesson plans and quizzes for schoolchildren, Rishi Sunak announces
30 October 2023, 08:45 | Updated: 30 October 2023, 09:44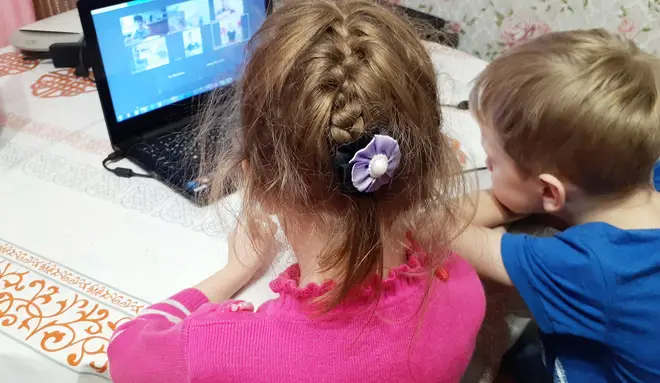 Artificial intelligence tools will be rolled out in classrooms across England to help reduce teachers' workloads, the Prime Minister has said.
Rishi Sunak has announced a £2 million investment in new classroom technology, including AI-designed lesson plans and quizzes.
The funding will be used by online classroom resource Oak National Academy to improve the technologies for use in schools across England, before they are rolled out for teachers.
It follows a pilot of the tools in some schools, testing how they work and measuring their ability to reduce teachers' workloads.
Ministers have claimed the funding will pave the way for a personalised AI assistant in every classroom.
The education minister Robert Halfon told LBC: "Of course there are going to be threats of artificial intelligence - the fourth industrial revolution is going to impact almost every job - but there are also opportunities as well.
"So, for example, I met a big business, they told me that they didn't need accountants anymore because of artificial intelligence. But they were retraining all those accountants to do cybersecurity and we are also transforming our skills base.
"We rolled out 21 institutes of technology up and around the country, spending £300 million so that students have the digital skills of the future, investing in T-levels and high technical qualifications, and many of them are digital."
The Prime Minister said: "AI has extraordinary potential to reform our education system for the better, with considerable value for both teachers and students.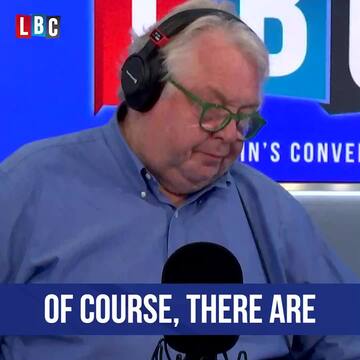 Skills Minister on the impact of AI
Read more: Exact date Storm Ciarán will batter UK with heavy rain and 90mph winds on the way
Read more: All new houses to be sold as freehold properties as government pushes to end 'feudal' leasehold system
"Oak National Academy's work to harness AI to free up the workload for teachers is a perfect example of the revolutionary benefits this technology can bring.
"This investment will play a defining role in giving our children and the next generation of students a better education and a brighter future.
The announcement comes ahead of the AI safety summit, a gathering of global leaders due to start on Wednesday aimed at setting ground rules for the safe use of the emerging technology.
Geoff Barton, general secretary of the Association of School and College Leaders, said: "While we agree with the idea of developing AI to support teachers and pupils, we have to question the way in which this is being done.
"Is the £2 million investment in Oak National Academy - which is equivalent to employing around 40 teachers - in addition to the £43 million of taxpayers' money already allocated to Oak over the 2022/23 to 2024/25 financial years?
"How will this money be spent? And what efforts has the Government made to develop this technology through the UK's existing education technology industry?
"These are important questions because schools and colleges are struggling to stay afloat as a result of a decade of Government underfunding and they deserve to have clarity on exactly how and why this money is being spent on Oak."