Why are the clocks changing this week in the UK? Everything you need to know as British Summer Time ends
25 October 2023, 09:57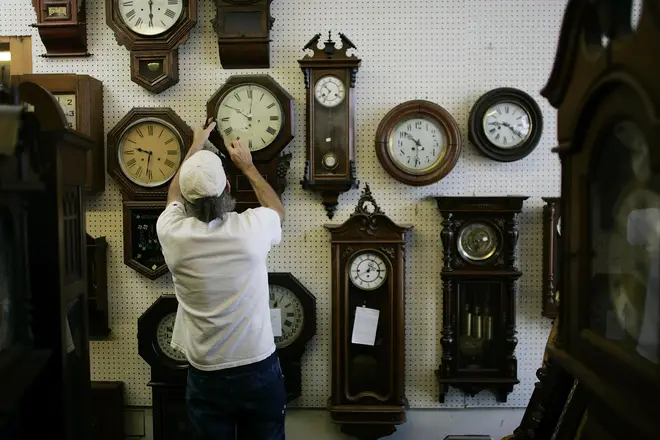 Why are the clocks changing this October in the UK? When are they going backwards? Here's everything you need to know as British Summer Time ends
Do the clocks go forward or backward in October?
Clocks will go back one hour this weekend, which means evenings become darker earlier.
But, as a consequence, mornings will be lighter than they would be if the clocks stayed the same.
"Spring forward, fall back" is a helpful phrase to remember if the clocks are going forward or back.
Why do the clocks change in the UK?
The idea was first proposed by the American statesman and inventor Benjamin Franklin in the late 18th century. But it wasn't seriously discussed until 1907, when a British man named William Willett published a pamphlet called The Waste of Daylight.
The change was introduced for the first time by the German government in the First World War, to give farmers an extra hour of sunlight to work. Changing the clocks also had the benefits of saving coal usage and making the most of natural light.
The UK followed suit a few weeks later, and many other countries also adopted the practice.
What is the date and time clocks will change in October 2023?
On October 29, clocks in the UK will change by an hour at 2am, going back to 1am.
This gives everyone an extra hour in bed and helps us prepare for the colder months when daylight hours are shorter.
Any device in your home connected to the internet, such as smartphones, laptops, tablets and TVs will automatically change.
However, alarm clocks, car radios and other devices may need to be changed manually.
When do the clocks go forward again?
In 2024 the clocks will go forward again by an hour on Sunday March 31.
Is everyone happy with the clocks going back?
No - the move is controversial with some people, who feel that people living in the UK should have an extra hour of sunlight in the evening.
Meanwhile the AA claim that car crashes are much more common once the clocks go back.
The car maintenance group said that accidents go up by 23% on average, due to a "combination of darker evenings, coupled with wet and icy conditions".