Gaza becoming a 'graveyard for children', UN chief warns, after Hamas claims death toll 'passes 10,000'
6 November 2023, 18:35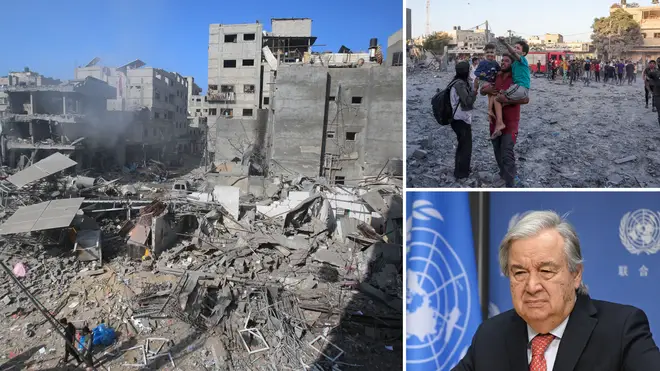 Gaza is becoming a "graveyard for children", United Nations chief Antonio Guterres has warned.
Speaking as Israel's offensive against Hamas intensifies, Mr Guterres described the situation on the ground in Gaza as a "crisis of humanity" and that the besieged region is "becoming a graveyard for children".
"Hundreds of girls and boys are reportedly being killed or injured every day," Guterres said at a news conference on Monday.
Mr Guterres moved to reiterate his condemnation of Hamas' "abhorrent acts of terror" carried out against Israel on October 7.
But he added: "Nothing can justify the deliberate torture, killing, injuring and kidnapping of civilians. The protection of civilians must be paramount."
It comes after the Hamas-run health ministry claimed claimed 10,000 people had now been killed in Gaza since Israel launched its retaliatory offensive last month.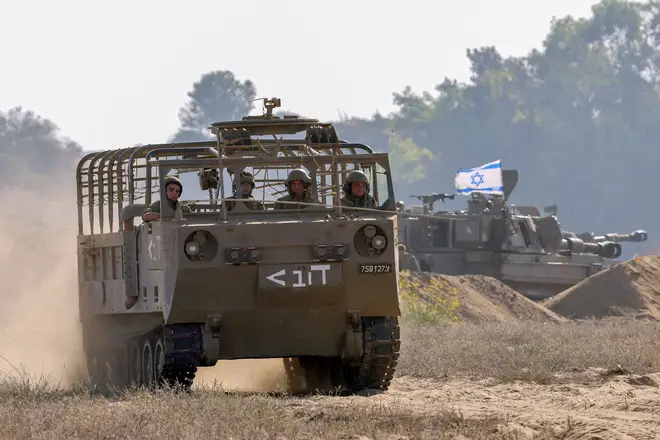 The Hamas-run Health Ministry said a total of 10,022 people had been killed in the strikes after Israel declared war on the militant group after their brutal assault on Israel that led to the death of 1,400 and the kidnapping of a further 240.
Israel responded to Hamas' attack with a military ground and air offensive on Gaza, carrying out strikes across the region after vowing to wipe out the group.
Read More: Israel encircles Gaza City and splits strip 'in two' as it ramps up for major assault on Hamas
Read More: More than 10,000 killed in Gaza since the start of the war, Hamas claims, after Israel carries out strikes overnight
Ashraf Al Qudra, a spokesperson for the Health Ministry, announced the number of believed deaths. He said 4,104 were children, 2,641 women and 611 elderly people.
He also reported that 25,408 were injured. The numbers are unable to be independently verified.
While some politicians questioned the accuracy of the ministry's figures, the World Health Organisation said it believed the numbers were reliable.
US President Joe Biden queried the figures from Hamas' Health Ministry. The US has backed Israel's campaign throughout the war.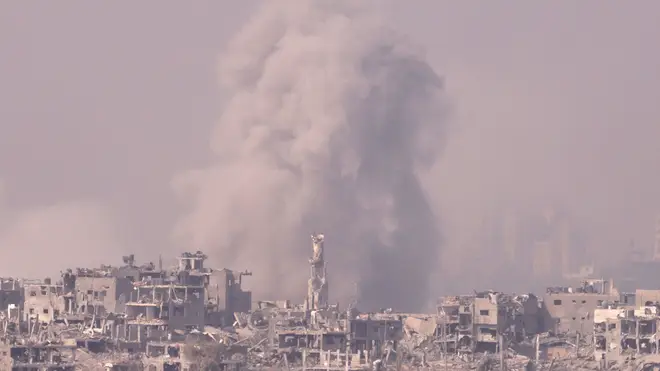 It comes after last night's attacks that saw the Israeli military carry out some of its heaviest bombardments of the region. Israel's military said it hit targets including a Hamas military compound.
The head of Gaza's Al-Shifa hospital - the largest in Gaza City - said Israel's strikes killed some 200 people.
United Nations humanitarian agencies and charities called the "horrific killings" of civilians an "outrage".
Earlier today the Rafah crossing into Egypt reopened. This has now allowed injured Palestinians and foreign nationals to leave the region.
The crossing has been open intermittently throughout the crisis but initially only allowed humanitarian aid into the region.
Israel's retaliatory attack on the region has drawn intense criticism from humanitarian aid charities.
The UN's Human Rights Office last week said Israel's attacks on Gaza's largest refugee camp "could amount to war crimes". They cited the scale of casualties and the destruction.
Israel said Hamas "intentionally embeds its assets in civilian areas" and are using Palestinian civilians as human shields. US officials have echoed such claims.