Gaza's largest hospital 'uncontactable' as second runs out of fuel and '3 babies die in incubators' in enclave
12 November 2023, 18:28 | Updated: 12 November 2023, 18:45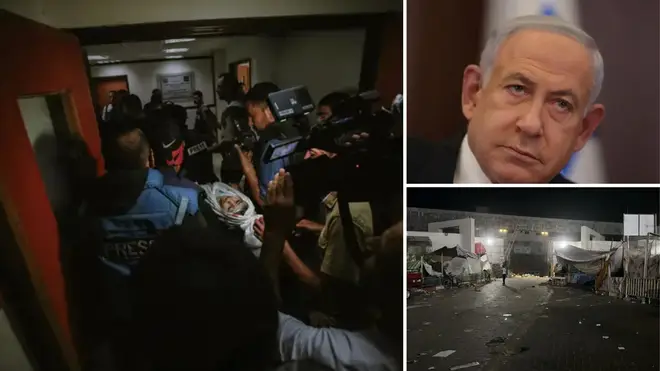 The largest hospital in the Gaza Strip is 'uncontactable' with a second now also without power as Israeli bombardment continues.
Generators at the Al-Shifa hospital in Gaza ran out of fuel on Saturday with the Health Ministry, known to be controlled by Hamas, saying three premature babies and four other patients have died as a result.
Al-Quds hospital is also reported to be out of power - which would further endanger civilian lives.
Read More: Emmanuel Macron calls for Israel to stop 'bombing babies' in Gaza and urges UK and US to back ceasefire
The World Health Organisation (WHO) says it no longer has contact with Al-Shifa as Israeli troops move in on the health centre which it says houses a Hamas base underneath it.
The Israeli Defence Force (IDF) has not provided evidence of this claim, which Hamas denies.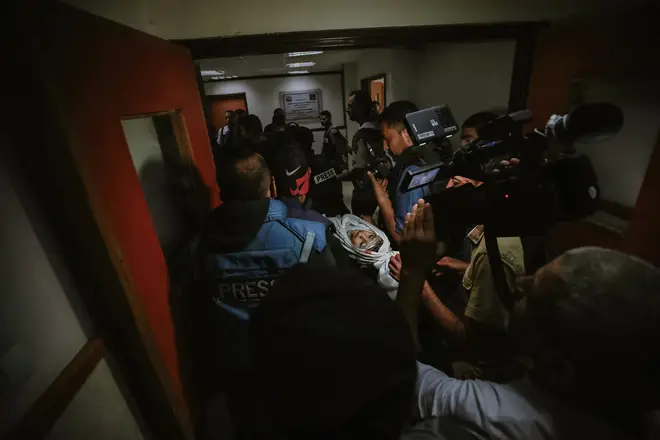 Reuters reports that medics inside Al-Shifa are expecting to lose more babies each day because of the lack of power at the largest hospital in the strip.
IDF ground forces are battling Hamas militants near the hospital, which health officials say houses thousands of medics, patients and displaced people who are trapped with no electricity and dwindling supplies.
Israeli airstrikes continued to batter the enclave into Sunday as Prime Minister Benjamin Netanyahu rejected calls for a ceasefire in a televised addresss.
Israel has vowed to end Hamas's 16-year rule in Gaza and crush its military capabilities, while blaming the militants for the war's heavy toll on the 2.3 million Palestinians trapped in the besieged territory.
Netanyahu's government has come under mounting international pressure, even from its closest ally the United States, to call a ceasefire as the war enters a sixth week.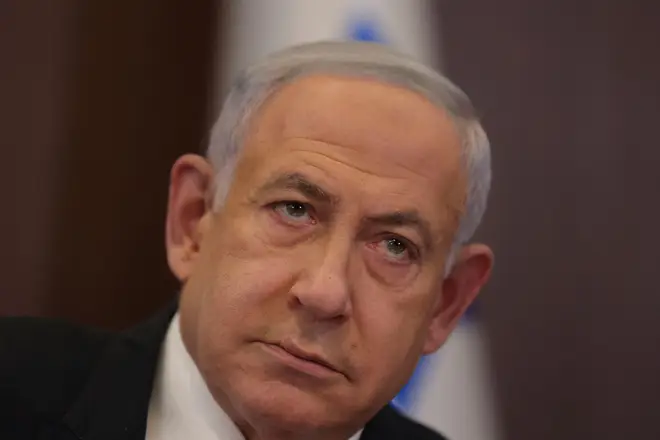 The Israeli PM says he will not accept a ceasefire unless it includes the release of all 239 hostages captured by Hamas in the October 7 attack that triggered the war.
In Gaza City, residents reported heavy air strikes and shelling overnight, including in the area around Shifa Hospital. Israel, without providing evidence, has accused Hamas of concealing a command post inside and under the hospital compound – allegations denied by Hamas and hospital staff.
"We spent the night in panic waiting for their arrival," said Ahmed al-Boursh, a resident taking shelter in the hospital. "They are outside, not far from the gates."
Israel's military said there is a safe corridor for civilians to evacuate from Shifa to southern Gaza, but people sheltering in the hospital said they are afraid to go outside. The military said troops will assist in moving babies on Sunday, and it is in contact with hospital staff.
It is not possible to independently ascertain the situation in and around the hospital.