Emmanuel Macron calls for Israel to stop 'bombing babies' in Gaza and urges UK and US to back ceasefire
11 November 2023, 00:02 | Updated: 11 November 2023, 00:48
Emmanuel Macron has called for a ceasefire in the Israel Hamas conflict, and said British and American leaders should back him.
The French president urged Israel to stop its attacks, saying that babies and the elderly had been killed in its bombardment of Gaza.
Many activists around the world, including in the UK, have called for a ceasefire as Gaza descends into a humanitarian catastrophe amid Israel's bombing campaign and ground invasion. More than 10,000 have died and many more are wounded.
Others, including the US and British governments, as well as Labour, have maintained that Israel has a right to defend itself after the Hamas atrocities that left over 1,000 dead and 240 in captivity. They have also pointed out that Hamas would not respect a ceasefire.
Mr Macron said: "De facto - today, civilians are bombed - de facto. These babies, these ladies, these old people are bombed and killed. So there is no reason for that and no legitimacy. So we do urge Israel to stop."
Read more: Israel to begin four-hour 'humanitarian pauses' in Gaza but 'no chance' of ceasefire, Biden says
Read more: Keir Starmer admits 'differences' in Labour over Israel stance, after senior figures call for ceasefire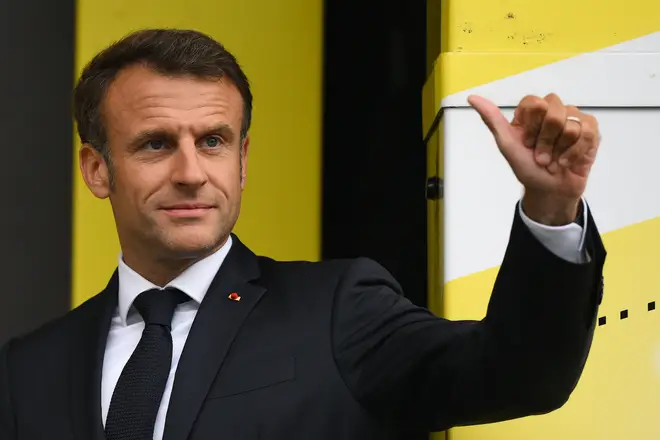 Mr Macron also told the BBC that France "clearly condemns" Hamas' "terrorist" acts.
Asked if he wanted other world leaders, including in the US and the UK, to back calls for a ceasefire, Mr Macron said: "I hope they will."
Israel has long said that it does not target civilians, and takes great pains to avoid them - but that Hamas uses them as human shields.
Benjamin Netanyahu said in response to Mr Macron's comments: "While Israel is doing everything to refrain from harming civilians and calling on them to leave areas of fighting, Hamas-ISIS is doing everything to prevent them from leaving for safe areas and is using them as human shields.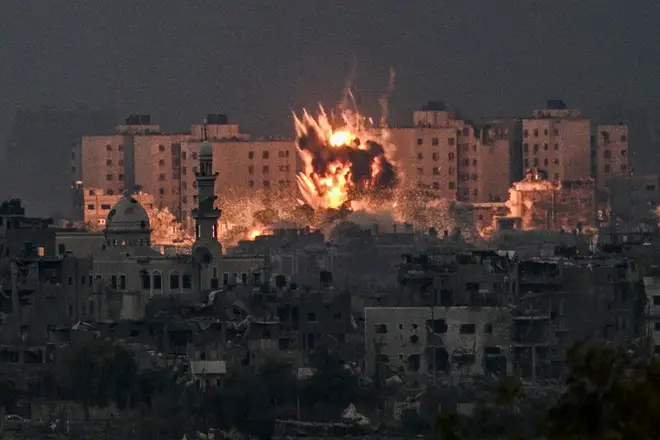 "The crimes being committed today by Hamas-ISIS in Gaza will be committed tomorrow in Paris, New York and all over the world."
There have been calls in the international community for a full ceasefire to be agreed in Gaza, including by politicians in the UK and the US.
But Israel has so far resisted calls for a ceasefire, as has its allies, with Joe Biden and Rishi Sunak saying that a ceasefire would only benefit Hamas.
The White House confirmed on Thursday that Israel would begin four-hour 'humanitarian pauses' in northern Gaza - but Joe Biden said there was "no possibility" of a full ceasefire.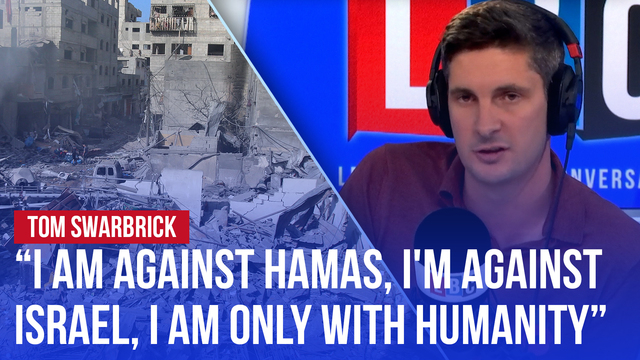 Caller shares he has lost 23 family members due to the bombs in the Jabalia refugee camp
Labour has been split over the Israel-Gaza issue.
Although the official stance from the Labour leadership is to call for humanitarian pauses, many within the party have said it should be pressing for the fighting to stop.
Those include Imran Hussain, a former frontbencher who recently quit over the issue, London mayor Sadiq Khan, Manchester mayor Andy Burnham, and Scottish Labour leader Anas Sarwar.
Some 50 Labour councillors have resigned over the party's position on Gaza, while 18 shadow ministers have called for a ceasefire.
Addressing the split, Sir Keir said: "In terms of the differences in the Labour Party ... I am not going to pretend they are not there.
"When we see those images of innocent people struggling, dying, in Gaza, we all want it to stop. That's a human emotion."
He added: ""It's a matter of principle as to what can we do to alleviate the situation as quickly as possible in Gaza."