Keir Starmer admits 'differences' in Labour over Israel stance, after senior figures call for ceasefire
9 November 2023, 22:29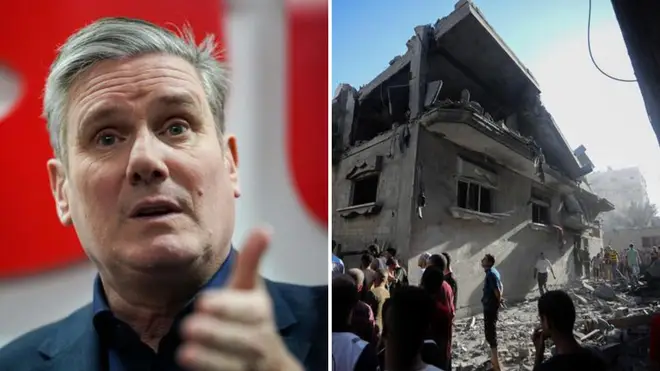 Sir Keir Starmer has admitted differences of opinion in Labour over the party's stance on the Israel-Hamas conflict.
Labour - like the UK and US government, among others - has called for humanitarian pauses to allow fuel and aid into Gaza.
But its leadership has stopped short of calling for a ceasefire, arguing that Israel must be allowed to defend itself recover its hostages.
The US said on Thursday that Israel had agreed to daily four-hour pauses in the fighting, but that there would be no ceasefire. Hamas has also said that it does not want a ceasefire.
But many within the party have said Labour should be pressing for the fighting to stop. Those include Imran Hussain, a former frontbencher who recently quit over the issue, London mayor Sadiq Khan, Manchester mayor Andy Burnham, and Scottish Labour leader Anas Sarwar.
Read more: Labour frontbencher Imran Hussain resigns over Sir Keir Starmer's stance on Gaza, as he calls for ceasefire
Read more: Pressure grows on Starmer as Labour heavyweights Khan and Burnham call for Gaza ceasefire amid party in-fighting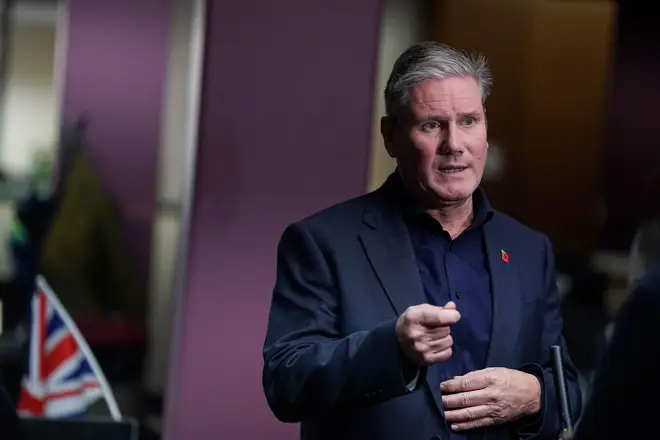 Sir Keir reiterated his stance on a trip to Wolverhampton on Thursday when asked if he would change his opinion.
The Labour leader said: "I have set out my position in relation to a ceasefire.
"There was obviously an awful terrorist attack on the 7th of October by Hamas, which nobody would support or could support, with the killing of men and women, children, babies, and the taking of 200 hostages who are still being held in tunnels in Gaza.
"So, to say to Israel - whilst its citizens are still being held - 'you should have a ceasefire' in my view is inconsistent with saying it's their right to try and get their hostages back.
"If hostages were taken from this country, we would be doing everything we could to get them back.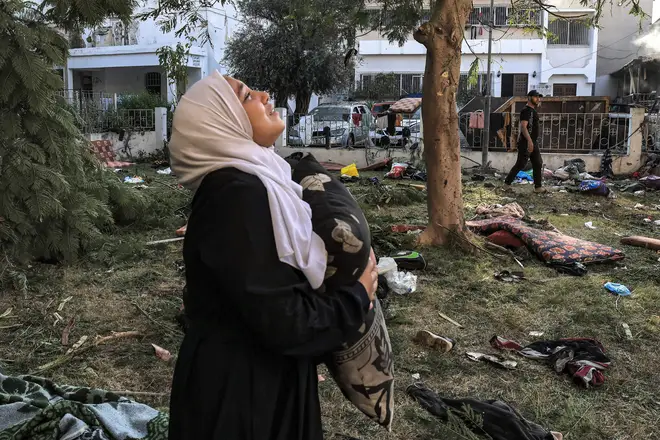 "We wouldn't take kindly to somebody saying 'I am afraid we don't think you should be doing that'."
Sir Keir continued: "But then obviously Gaza itself is a humanitarian crisis. We've all seen terrible images.
"It's been in crisis for a very, very long time, with innocent civilians, children, pregnant women caught up in this. Babies in incubators in hospitals which are running out of fuel.
"Nobody wants to see that.
"That's why I have argued for a humanitarian pause, which would allow that fuel, that water, those medicines, that food, to get into people who desperately, desperately need it.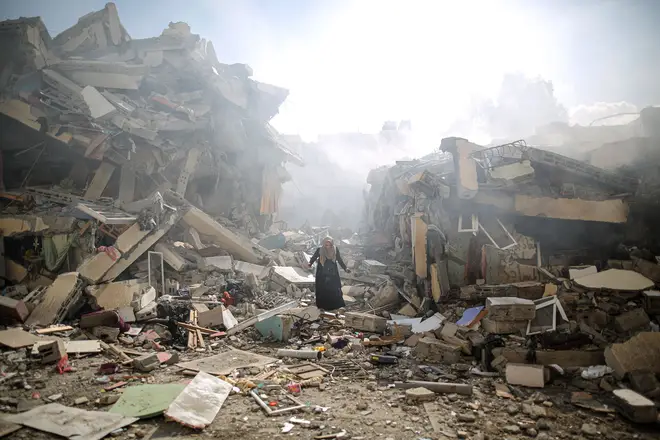 Mr Hussain stepped down on Tuesday from his role as Shadow Minister for the New Deal for Working People so he could "strongly advocate for a ceasefire" between Israel and Hamas.
The MP for Bradford East said had been on the Labour front bench for the past eight years.
Some 50 Labour councillors have resigned over the party's position on Gaza, while 18 shadow ministers have called for a ceasefire.
Addressing the split, Sir Keir said: "In terms of the differences in the Labour Party ... I am not going to pretend they are not there.
"They all actually come from the same place.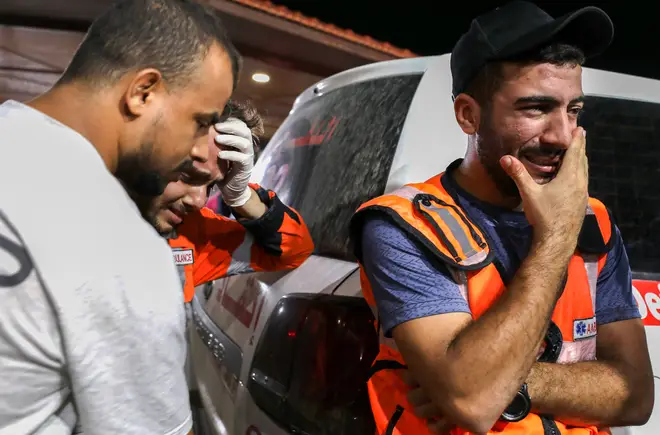 "When we see those images of innocent people struggling, dying, in Gaza, we all want it to stop. That's a human emotion."
Adding that he had recently spoken to an aid worker who told him about a colleague who had to dig his 13-year-old niece's body out of rubble, the Labour leader said: "That, as a dad, that hits you hard.
"In the end, my position is not determined by what any particular member of the Labour Party may think.
"It's a matter of principle as to what can we do to alleviate the situation as quickly as possible in Gaza."