Hand grenade fragments found in bodies from Prigozhin plane crash
5 October 2023, 19:39 | Updated: 5 October 2023, 19:40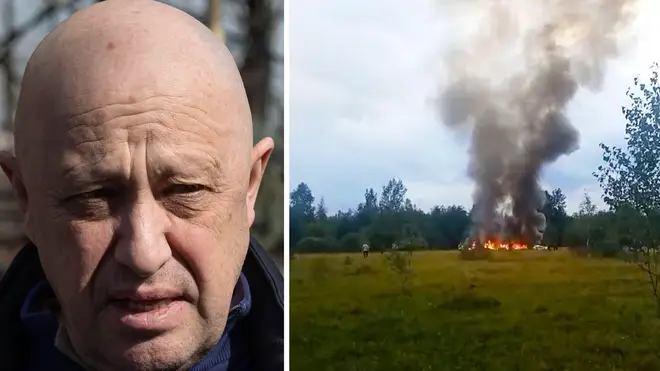 Fragments of a hand grenade were found in the bodies of those who died in the plane crash which killed Russian mercenary chief Yevgeny Prigozhin, according to the Russian president.
Ten people, including Wagner mercenary group chief Mr Prigozhin, were killed.
Vladimir Putin added that experts found no indication that the plane suffered an "external impact".
Mr Putin said the investigation was continuing but stopped short of saying the cause of the crash.
However, his statement appeared to hint the plane was brought down by an accidental grenade explosion.
Mr Prigozhin's aborted rebellion in June was the most serious challenge for the Russian president.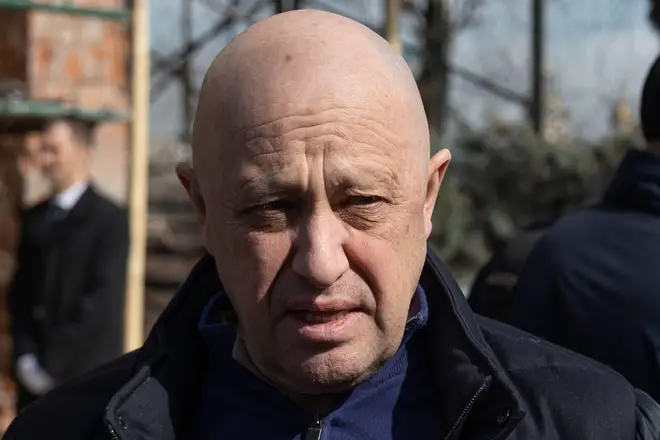 Read more: 'Farewell ceremony' for Wagner chief Yevgeny Prigozhin as he is buried privately in St Petersburg after plane crash
Read more; 'Absolute lies': Kremlin denies giving order to kill Wagner chief Yevgeny Prigozhin
Exactly two months after the rebellion started, the plane carrying Mr Prigozhin, his top lieutenants, and crew crashed on August 23 while flying from Moscow to St Petersburg.
There have been accusations that Mr Prigozhin was murdered, a claim the Kremlin has denied.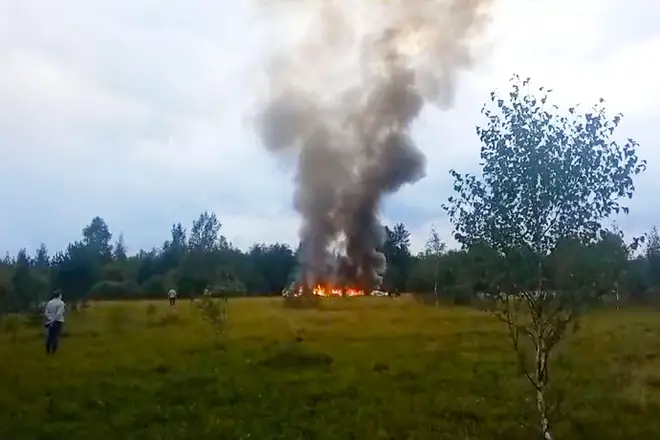 Kremlin spokesman Dmitry Peskov said the accusations are a "complete lie".
He added: "Right now, of course, there are lots of speculations around the plane crash and the tragic deaths of the passengers of the plane, including Yevgeny Prigozhin," he said.
"Of course, in the West, those speculations are put out under a certain angle, and all of it is a complete lie."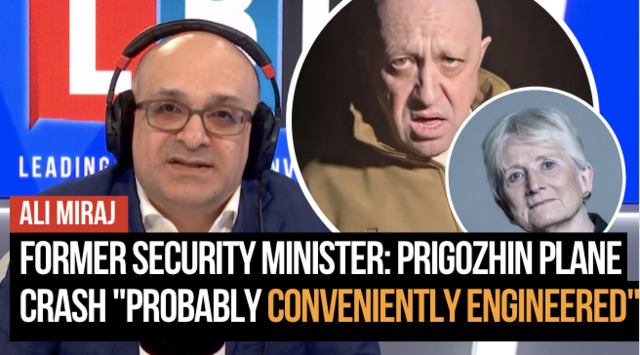 Former Security Minister: Prigozhin plane crash 'probably conveniently engineered'
Who was in the Prigozhin plane crash?
Seven passengers and three crew were on board the aircraft and were all killed in the crash.
Russia's aviation agency identified the seven passengers as:
Yevgeny Prigozhin
Dmitry Utkin
Sergei Propustin
Yevgeny Makaryan
Alexander Totmin
Valery Chekalov
Nikolai Matuseyev
The crew members were identified as:
Captain Alexei Levshin
Co-pilot Rustam Karimov
Flight attendant Kristina Raspopova