London To Get 50mph 'Urban Zip Wire'
27 June 2017, 13:41
Riders will reach speeds of 50mph, launching into the air from a 35 meter high tower in Archbishop's Park near Lambeth palace.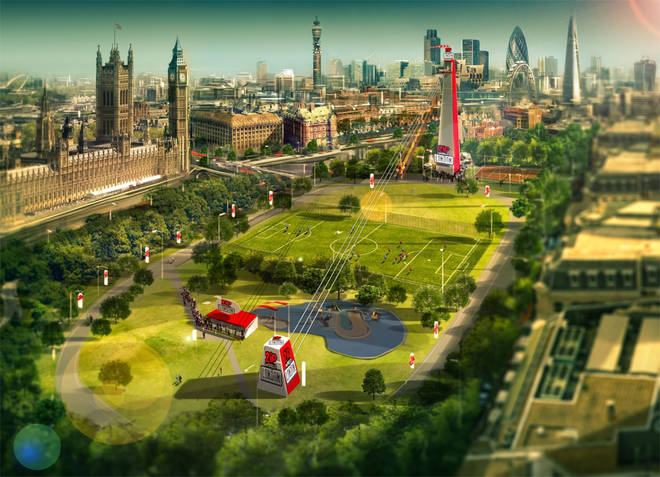 The zip wire claims to be the fastest in any major city and opens in London next month.
The Zip World London "experience" will take about 30 seconds to complete, as thrill seekers will descend looking over spectacular views of the Thames, Big Ben, the Shard and the London Eye.
The whole experience will take 40 minutes, including a safety briefing, finally touching down on a landing tower 12 meters above the ground.
The longest zip wire in Britain is currently the Zip World line at Penrhyn Quarry in Wales.
There will be a ride every two minutes giving a capacity of 60 people an hour.
It will cost £22.50 for adults, £18.50 for students and £16.50 for children.
The attraction is open from 10am to 7pm, on the 7 July for 12 weeks.