Moment referee brandishes white card for first time ever in football match in Portugal
23 January 2023, 12:34 | Updated: 23 January 2023, 13:03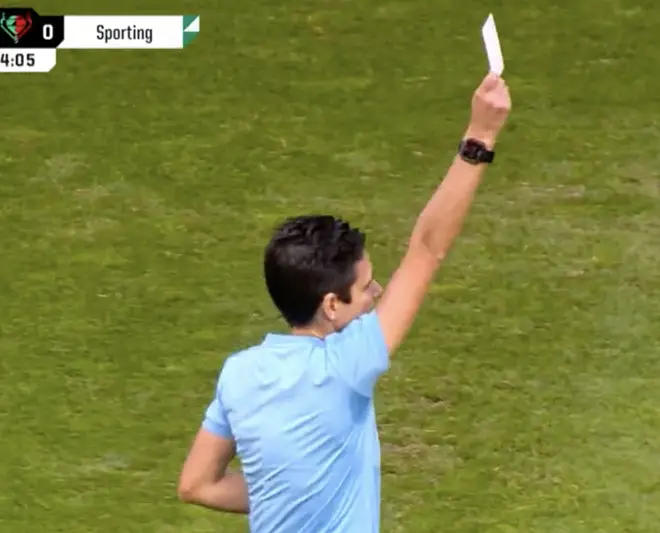 This is the moment a referee showed a white card for the first time during a match in Portugal.
The country's football authorities issued the new white card as part of a series of new initiatives.
Ref Catarina Campos showed the card during a women's cup clash between Sporting Lisbon and Benfica on Saturday.
The card is shown to recognise and encourage fair play.
The card was shown shortly before half time in the Portugal Feminina match after someone in the dugout fell ill, with medical staff from both sides rushing to their aid.
The card is shown to encourage fair play and is designed to 'improve ethical value in the sport'.
The card encourages applause and is aimed at showing instant recognition for teams' positive actions.