Artificial friends, deadly robots and no more work: Sunak hails 'landmark' agreement as PM meets with Musk over AI
2 November 2023, 21:32 | Updated: 2 November 2023, 22:33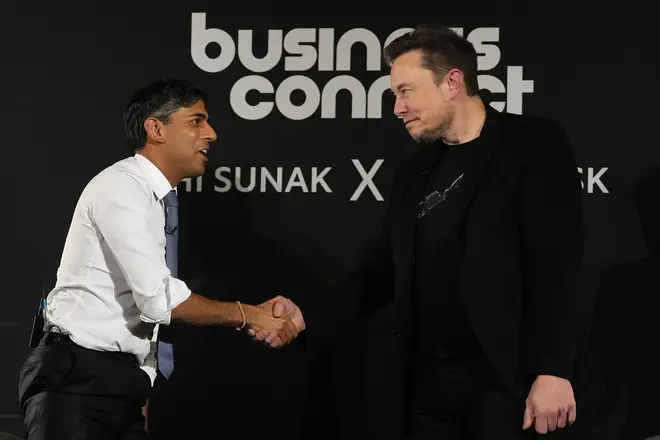 Rishi Sunak has hailed a "landmark agreement" on artificial intelligence (AI) as he met with Elon Musk over the future of the technology.
As the summit closed, the Prime Minister made a notable announcement around the safe testing and rollout of AI.
The UK's new AI Safety Institute would be allowed to test new AI models developed by major firms in the sector before they are released.
The agreement, backed by a number of governments from around the world as well as major AI firms including OpenAI and Google DeepMind, will see external safety testing of new AI models against a range of potentially harmful capabilities, including critical national security and societal harms.
The UK institute will work closely with its newly announced US counterpart.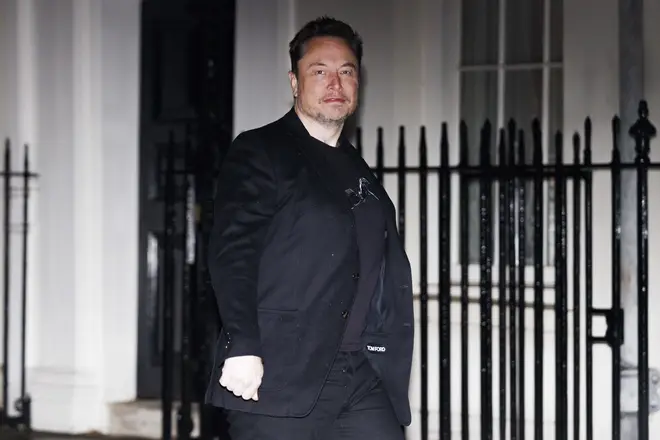 In addition, a UN-backed global panel will put together a report on the state of the science of AI, looking at existing research and raising any areas that need prioritising.
Then there is the Bletchley Declaration, signed by all attendees on day one of the summit - including the US and China - which acknowledged the risks of AI and pledged to develop safe and responsible models.
Read More: AI should be seen as a 'co-pilot', not a technology that will take everyone's jobs, Rishi Sunak says
Read More: AI Safety Institute will make UK a 'global hub', Rishi Sunak says
The Prime Minister reiterated at the end of the AI Safety Summit that the UK would act as a "global hub" on AI safety.
Meanwhile, Elon Musk said he thinks AI is one of the biggest threats facing humanity
The outspoken billionaire's visit to the summit was seen as a major endorsement of its aims by the UK Government, and while at Bletchley Park, the Tesla and SpaceX boss reiterated his long-held concerns around the rise of AI.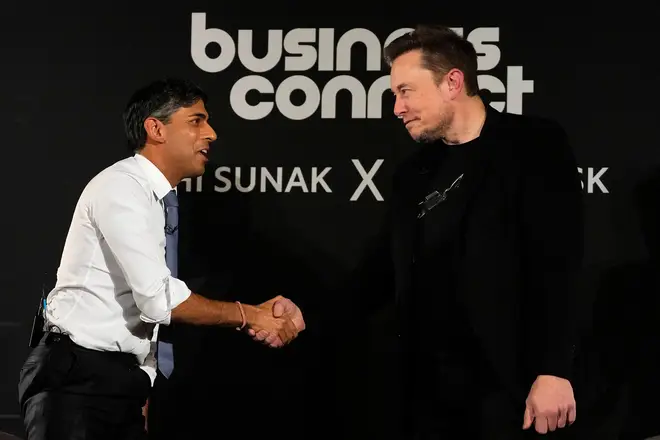 Having suggested a developmental pause earlier this year, he called the technology "one of the biggest threats" to the modern world because "we have for the first time the situation where we have something that is going to be far smarter than the smartest human".
He said the summit was "timely" given the nature of the threat, and suggested a "third-party referee" in the sector to oversee the work of AI companies.