Downing St tells Chelsea fans Abramovich sanctions are response to "brutal assault on Ukraine"
10 March 2022, 09:16 | Updated: 11 March 2022, 12:28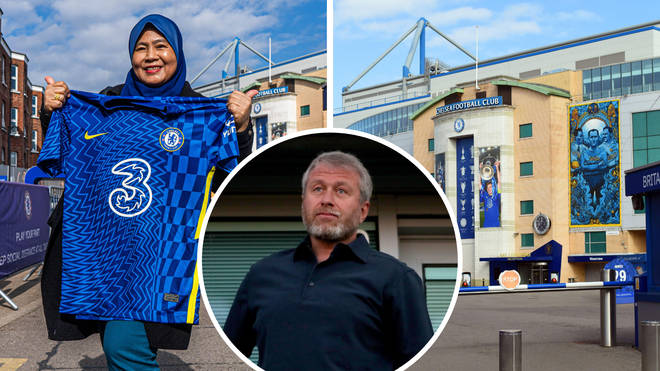 Downing Street has reminded Chelsea fans of the allegation that Roman Abramovich has supported the Putin regime after supporters chanted the club owner's name.
The statement comes after Chelsea supporters chanted their club owner's name during their 3-1 away win to Norwich last night in the Premier League.
A spokesman for the Prime Minister said: "We understand the strength of feelings that Chelsea fans will have and the passion for their club, but it's important to remember that these sanctions are being imposed on those who have provided support to the Putin regime and the brutal assault on Ukraine."
Abramovich has been one of seven oligarchs hit with sanctions valued up to £15bn, the government said.
Abramovich has had his assets frozen, and has been prohibited from carrying out transactions with UK individuals and businesses. He also faces a travel ban and 'transport sanctions,' the government said.
It has left his West London club, who he transformed with enormous investment into part of the elite of English and European football, in chaos.
And reports have suggested the club is at risk of going bust if it is not sold before a licence expires at the end of May.
Three, the club's kit sponsor, has since confirmed the suspension of its deal with Chelsea FC.
A Three spokesperson said: "In light of the government's recently announced sanctions, we have requested Chelsea Football Club temporarily suspend our sponsorship of the club, including the removal of our brand from shirts and around the stadium until further notice.
"We recognise that this decision will impact the many Chelsea fans who follow their team passionately. However, we feel that given the circumstances, and the Government sanction that is in place, it is the right thing to do.
"As a mobile network, the best way we can support the people of Ukraine is to ensure refugees arriving in the UK from the conflict and customers currently in Ukraine can stay connected to the people who matter to them. Therefore, we are offering connectivity packages to all Ukrainians arriving in the UK, and those in Ukraine."
Mr Abramovich had attempted to distance himself from the club after the Russian invasion of Ukraine triggered a series of Western sanctions against oligarchs, saying he had placed it in the hands of a trust.
Read more: Three dead including child as Russia accused of war crime for strike on maternity unit
Read more: Ukraine: Russia admits using fearsome thermobaric bomb that can vaporise human bodies
It appears the new measures have put any attempt at selling Chelsea to new owners on ice for now. The Telegraph said the Government would have to approve any sale.
Its shirt sponsor Three is reviewing its position while a supporter group said it wanted fans to be involved about discussions that affect their side's future.
Chelsea will be unable to sell new tickets, meaning only season ticket holders and fans who already have tickets for upcoming games can attend.
The CST notes with concern the Government's statement regarding the owner.

Supporters MUST be involved in any conversation regarding ongoing impacts on the club and its global fan base.

(1/2)

— Chelsea Supporters' Trust⭐️⭐️ (@ChelseaSTrust) March 10, 2022
They will also be unable to sell, loan or buy players, but existing loans and transfers can still be paid off.
Money from merchandise cannot go to the club and there is a £20,000 limit on travel expenses.
Given the logistics of moving around a matchday squad and coaching team, that could seriously hamper efforts for games further afield. Chelsea remain in the Champions League, Europe's premier club tournament that could involve trips to Spain and Germany, depending on the draw.
It can only spend up to £500,000 on security, catering and stewards for each game and it is not allowed to redevelop or carry out work on Stamford Bridge, the stadium.
Staff, including its well-remunerated players, can still be paid. Sky Sports, BT Sport and Amazon Prime, along with international broadcasters will still be able to show their games.
The Chelsea Supporters Trust [CST] said: "The CST notes with concern the Government's statement regarding the owner," the group said in a post on its official Twitter page.
"Supporters must be involved in any conversation regarding ongoing impacts on the club and its global fan base.
"The CST implores the Government to conduct a swift process to minimise the uncertainty over Chelsea's future, for supporters and for supporters to be given a golden share as part of a sale of the club."
Three, the telecommunications giant which is halfway through a sponsorship deal with the club, said: "We are in discussions with Chelsea and reviewing our position."
Ministers have been under sustained pressure to target Abramovich.
A government document says he has had a "close relationship for decades" with the Russian President.
"This association has included obtaining a financial benefit or other material benefit from Putin and the Government of Russia," it says.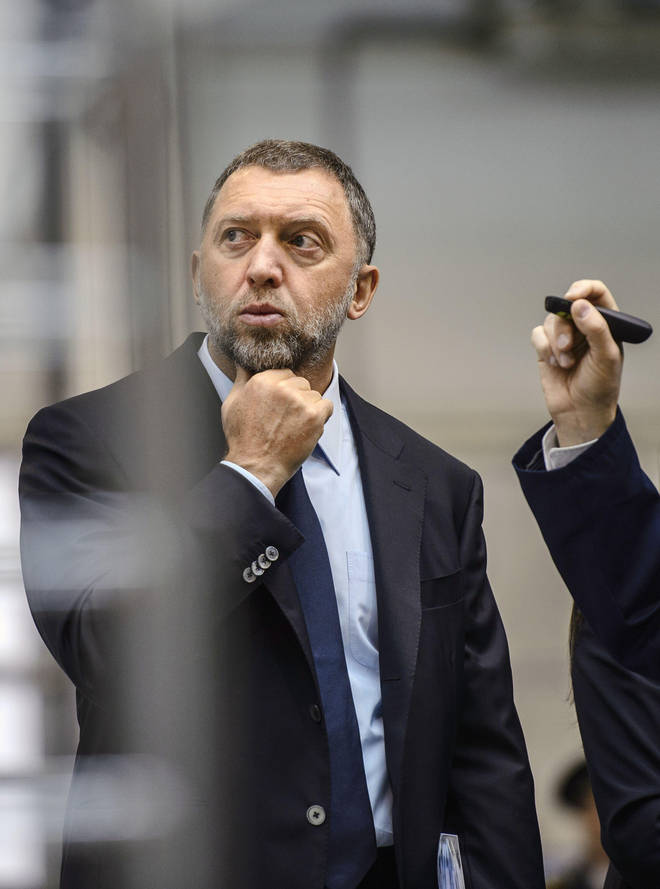 Culture Secretary Nadine Dorries said Vladimir Putin's attacks on Ukraine involved "new levels of evil by the hour" and the Government had announced further sanctions "against individuals linked to the Russian Government".
"This list includes Roman Abramovich, the owner of Chelsea Football Club," she said.
She acknowledged this would have an impact on the premiership side but a special licence would enable it to continue operating.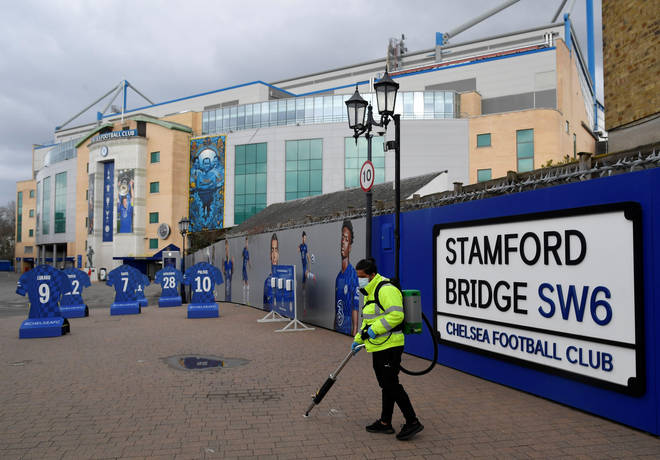 Abramovich's former business partner Oleg Deripaska, an industrialist worth £2bn, was also hit with the same sanctions.
Putin's "right-hand man" Igor Sechin and four more of his "inner circle" were also hit with an asset freeze and travel ban, the government announced.
Foreign Secretary Liz Truss said: "Today's sanctions show once again that oligarchs and kleptocrats have no place in our economy or society. With their close links to Putin they are complicit in his aggression.
"The blood of the Ukrainian people is on their hands. They should hang their heads in shame.
"Our support for Ukraine will not waver. We will not stop in this mission to ramp up the pressure on the Putin regime and choke off funds to his brutal war machine."
Jets and yachts owned or chartered by Mr Abramovich, who is worth about £9.4 billion, can been seized, the sanctions say.
Prime Minister Boris Johnson said: "There can be no safe havens for those who have supported Putin's vicious assault on Ukraine.
"We will be ruthless in pursuing those who enable the killing of civilians, destruction of hospitals and illegal occupation of sovereign allies."
Mr Deripaska, who has a multi-million pound property portfolio in Britain, has been a prominent figure for years.
In 2008, he was embroiled in a row involving Labour grandee Lord Peter Mandelson and then-shadow chancellor George Osborne.
Both men met Mr Deripaska on his yacht, while Mr Osborne reportedly attempted to solicit a donation for the Tory party from the oligarch - something he denied at the time.