Russian anti-war journalist who protested live on air on wanted list as she escapes house arrest
4 October 2022, 00:13 | Updated: 4 October 2022, 00:31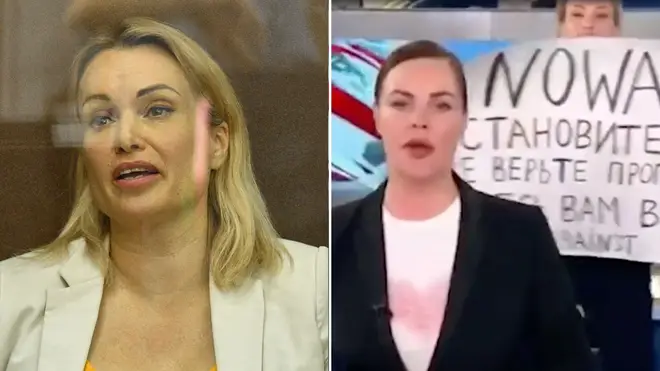 A Russian anti-war journalist facing 10 years in prison for a live TV protest has escaped house arrest and gone on the run with her 11-year-old daughter.
Journalist Marina Ovsyannikova, 44, made headlines after storming the set of a live broadcast with a homemade anti-war sign in March.
She was given two months' house arrest in August - due to last until October 9 - and faces up to 10 years in prison if found guilty of spreading fake news about Russia's armed forces.
However, state-run news outlet Russia Today reported on Saturday that she had fled along with her daughter, and that her whereabouts were unknown.
Read more: Russia state TV editor who staged protest accused of being 'British spy' by former colleague
Read more: Russian nuclear train 'a signal to the West' after fears over how Putin will defend annexed Ukrainian regions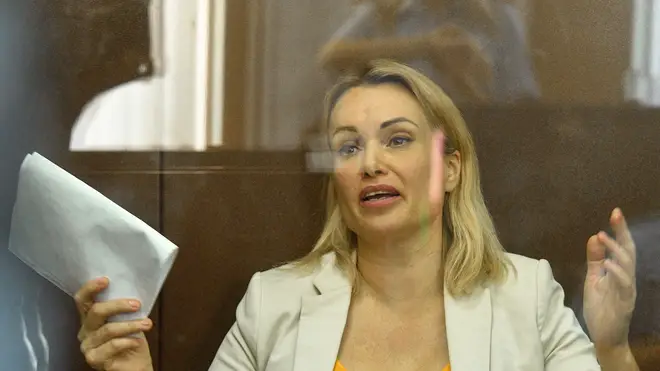 "Last night, my ex-wife left the place that the court assigned her for house arrest and, together with my 11-year-old daughter, fled in an unknown direction," RT quoted her ex-husband as saying.
On Monday, her name could be seen on the interior ministry's online list of fugitives from justice, accompanied by a photo.
The circumstances of where she went or how she left are not clear.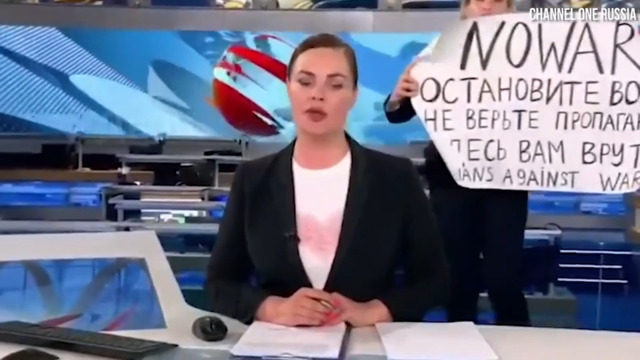 Protester displays anti-war sign live on Russian state television
Ms Ovsyannikova walked out in front of studio cameras during an evening news broadcast on the flagship Channel One with a poster that read "Stop the war" and "They're lying to you".
Ukrainian President Volodymyr Zelenskyy praised her bravery after her protest, which happened during Monday's 9pm news - one of the most watched programmes on the channel.
She continued to protest against the war and called Vladimir Putin a murderer and his soldiers fascists during a solo protest on the Moskva River embankment opposite the Kremlin.
The mum was fined 30,000 roubles (£460) for shunning protest laws.