Senior doctors start 48 hours of strikes as NHS care to cut down to Christmas Day-style emergency cover
20 July 2023, 08:05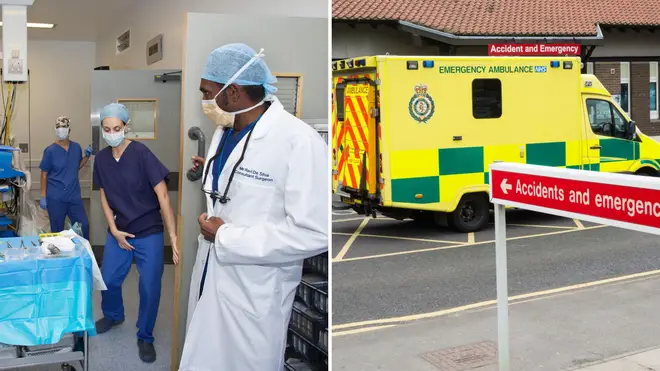 Senior doctors across England have gone on strike over pay in protests that threaten to continue to disrupt the struggling NHS.
Consultants walked out from 7am on Thursday and will carry on the industrial action until the same time on Saturday.
Thousands of operations and appointments have had to be postponed with care expected to be reduced to a bare-minimum as hospitals resort to providing only Christmas Day-style emergency cover.
Help including palliative and end of life care, as well as dialysis, urgent maternity care and mental health assistance are all still going to be provided, a letter from the BMA and NHS England told hospital bosses.
Read more: Exclusive: Soaring numbers of patients pay for vital operations as record NHS waiting lists keep rising
But it made clear that filling in for consultants is impossible and hospitals effectively can't work without activity being signed off by them.
They will instead man picket lines with hospital-based dentists.
It comes on the back of five days of junior doctors striking, and after eight months of industrial action.
Sir Julian Hartley, chief executive of NHS Providers, the representative body for trusts, said: "The impact of this strike on patients and services is likely to be the biggest yet.
"The NHS cannot fully function without consultants."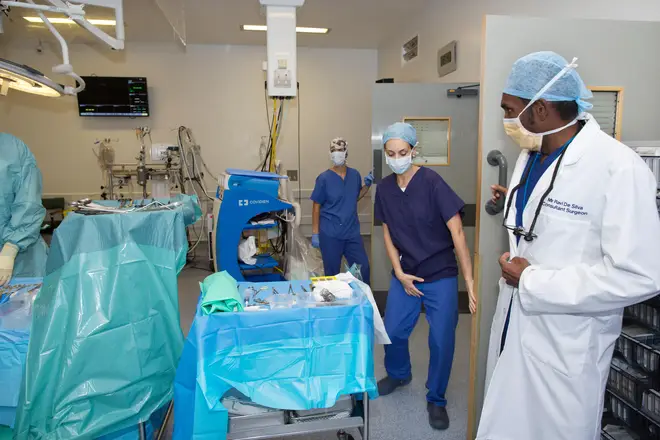 Strikes have been blamed for exacerbating long NHS waiting lists, with a record 7.4m in need of help.
Patients have resorted to paying for operations themselves at considerable cost, LBC has found.
More than 24,000 consultants with the British Medical Association (BMA) voted on striking, with 86% approving it.
Read more: Desperate patients rip out teeth with bare hands and resort to glueing replacements in NHS dentist crisis
A 6% pay rise has been handed to the senior doctors but the BMA has criticised that offer, saying consultants - who earn a £88,364 starting salary on a 2003 contract - have seen their pay fall by a third in real terms over the last 14 years.
"This dispute is not just about one year's pay settlement, it is about the reality of 14 years of consultant pay falling behind, about our a loss in our pay in real terms of 35% and the broken pay review system that has allowed this to happen," Dr Vishal Sharma, chairman of the BMA's consultants committee, said.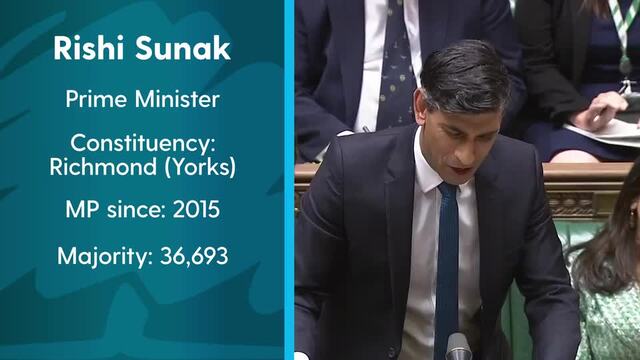 Sunak tells Starmer to 'unglue yourself from the fence' over health pay offer
"Last week, the Prime Minister described the pay review body's 6% pay uplift as a 'significant pay award, one of the most significant we've had in decades' and yet our profession languishes so far behind tens of thousands of other workers in terms of our pay and working conditions.
"Consultants will stand on the picket lines today because we are angry and at rock bottom. We never wanted to be forced into taking this huge step."
The doctor added that the government had "seven months" to work with senior medics but have done "absolutely nothing". They are willing to keep speaking with health secretary Steve Barclay.
The government accepted the independent pay review body's recommendations, giving doctors a 6% pay rise this year after last year's 4.5%, and reformed pension tax rule for them, Mr Barclay said.
"I am disappointed the BMA is going ahead with this week's strike, given the average consultant's NHS earnings are expected to increase to £134,000 a year," he said.
"My door is always open to discuss non-pay issues, but this pay award is final so I urge the BMA to end their strikes immediately."