Stately Home To Install Gold Toilet Visitors Can Use
3 May 2019, 13:57 | Updated: 3 May 2019, 13:58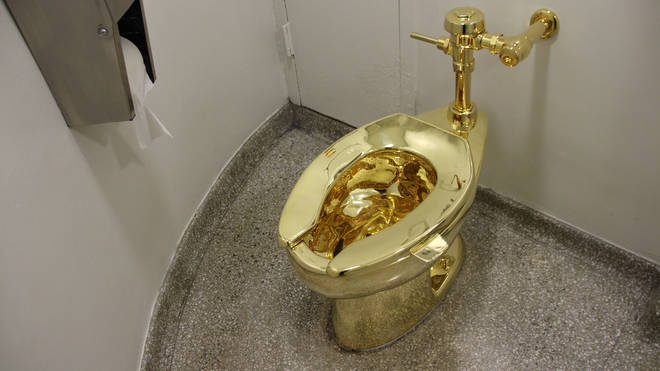 The birthplace of Winston Churchill is set to get an 18 karat gold working toilet, which visitors will be able to use.
The 18-karat gold artwork, 'America' by Maurizio Cattelan, will be plumbed into a bathroom at Blenheim Palace in Oxfordshire, near the room in which Winston Churchill was born
How long will people get with the golden toilet? "I'm not sure I can answer that question yet," he added. "We'd like people to enjoy their time in there without giving them too much time, if that makes sense," said Edward Spencer-Churchill, the current Duke of Marlborough's half-brother and founder of the Blenheim Art Foundation.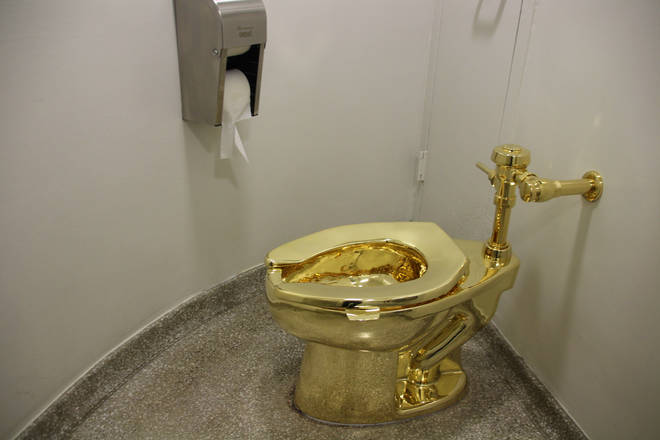 In 2016 the golden loo was on display at New York's Guggenheim Museum, before being offered to President Donald Trump for use in the White House.