Student tells of 'kick in the teeth' after being barred from 'luxury' accommodation as migrants move in
31 August 2023, 21:20 | Updated: 1 September 2023, 00:57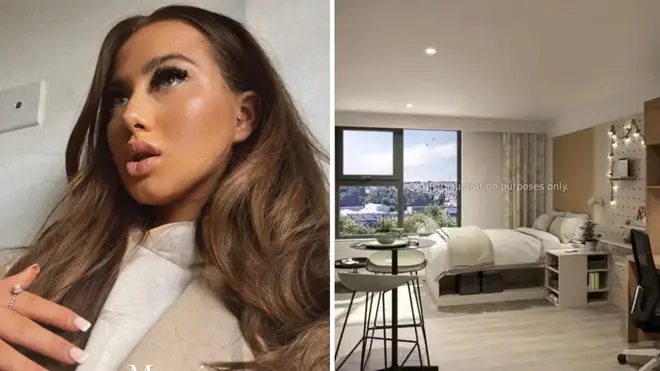 A student has told of her "huge stress" at having to scramble to find new accommodation after the "luxury" student block in Huddersfield she had lined up was taken over by the Home Office to accommodate migrants.
It's expected at least 405 asylum seekers will be moved to the HD1 studio flats, which had previously been advertised as "luxury student accommodation" by property manager Prestige Student Living.
168 students had signed tenancy agreements which were due to begin in September, with some being carried over from the previous academic year. They will now be forced to leave or scramble to find alternative accommodation just weeks before they are due to move in.
Ellie Robinson, one of the students who had been planning to move in, said: "It was hugely stressful. I had to find somewhere else to live in just a few weeks. It was a kick in the teeth."
Ms Robinson, from Thirsk in North Yorkshire, told Mail Online: "I was really gutted because I wanted to move into this place because it looked really nice. It didn't feel like student accommodation. It was more expensive, but I really wanted to stay there."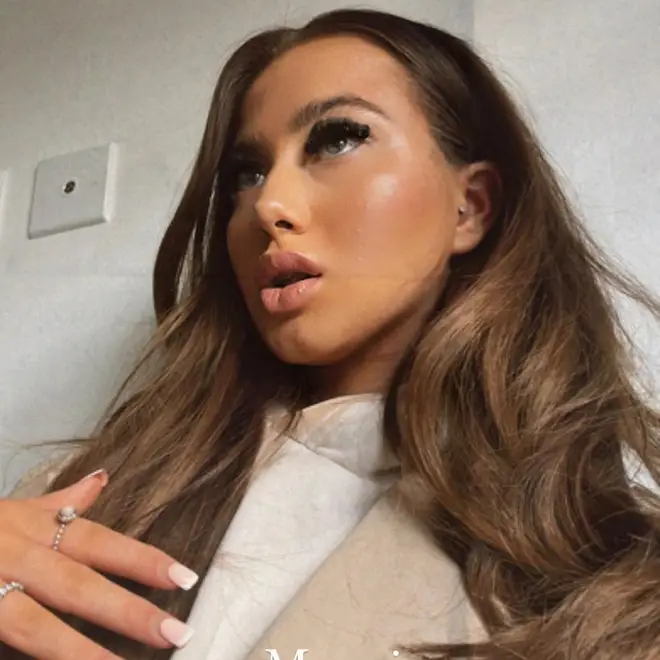 She added: "I was really shocked. I was all ready to move in. But then I had to find somewhere in just a few weeks was really awful. It was very stressful."
Ms Robinson said of the migrants moving in: "I get why they're doing this – they're doing it to better their lives. But it's a real inconvenience for students. There have to be other places they can do this." She has since found new housing.
It comes amid warnings of student accommodation shortages in cities including Huddersfield, with charity Unipol expecting the problems to worsen.
Prestige Student Living confirmed to LBC earlier that their agreement with the building's owner had been "terminated with immediate effect".
Read more: 'We're exploring all options': Braverman refuses to rule out using electronic tags to track fleeing migrants
Read more: 'Unpredictable' weather to hit UK as 'peak Atlantic hurricane' season arrives bringing an end to 10-day heatwave
In a statement, Prestige Student Living said firm Hudd Student Management, the landlord for HD1, informed them that the building will not be opening to students in September.
The lettings management company said: "This decision is beyond the control of Prestige Student Living. Our team took immediate action to inform students and help them secure alternative accommodation in Huddersfield and return all payments made to us.
"We deeply sympathise with the students affected by the news and will do all we can to support them."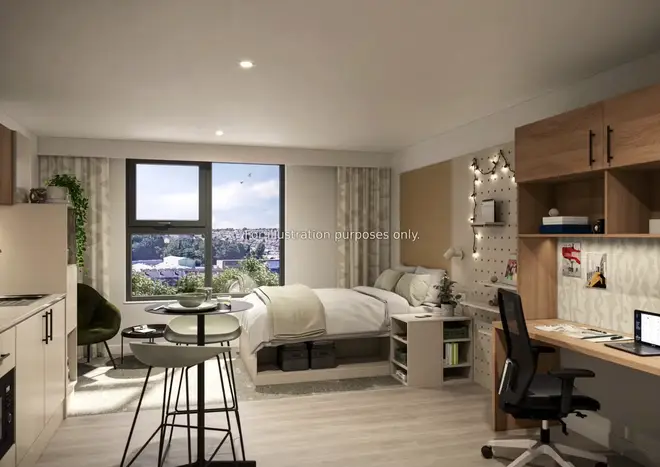 A Home Office source said that finding alternative sites to accommodate asylum seekers has involved "difficult decisions", but that this was necessary to reduce the use of hotels.
The 405-bed property is a five-minute walk from Huddersfield town centre and 10 minutes from the University of Huddersfield campus.
According to a now-deleted webpage it is made up of "boutique studio rooms" with a "comfy bed, private en-suite bathroom, a large study space, ample storage space and modern kitchenette."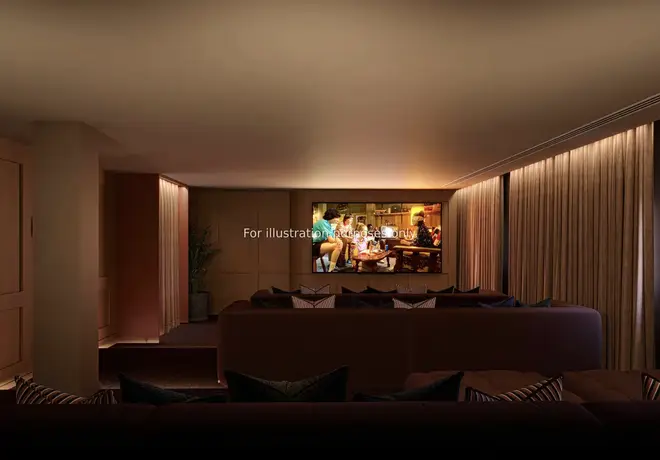 The property also features a gym, a cinema room, a games area and a communal lounge.
It's feared this will place more pressure on universities as some struggle to accommodate students.
In a blog by the Higher Education Policy Institute, Unipol chief executive Martin Blakey said shortages could "easily" occur in Huddersfield if intake over summer 2023 is strong.
Mr Blakey said he was "surprised" the Home Office had taken over the block because it was "certainly full of students last year", and said the decision would be "hugely disruptive" for the affected students.
Last year shortages in Manchester led to students being asked to commute from Huddersfield, as well as Liverpool and Preston. Students at Manchester Metropolitan University were offered £100 a week to live in Huddersfield and Liverpool while the University of Manchester offered its students £2,500, as well as £100 per week in travel expenses.
Shadow Immigration Minister Stephen Kinnock said that "students are paying the price for the government's reliance on emergency accommodation."
He added: "Labour recently voted to mandate the Home Office to work with councils constructively on delivering the most appropriate local asylum seeker accommodation, but the Conservatives blocked this.
"Labour has a plan to end the dangerous Channel crossings and end the use of inappropriate asylum accommodation, by going after the criminal gangs, speeding up asylum decision-making and removals of failed asylum seekers and getting a new deal with the EU based on safe returns and a capped family reunion pathway."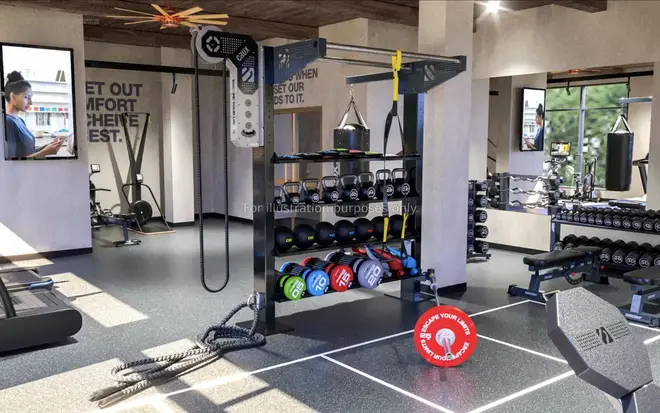 Figures released on Thursday revealed more than 175,000 people are waiting for a decision on their asylum application, taking the cost of managing the backlog to almost £4 billion. Home Office spending on asylum rose by £1.85 billion in a year, from £2.12 billion in 2021/22 to £3.97 billion in 2022/23. A decade ago, in 2012/13, the total cost to the taxpayer was £500.2 million.
A Home Office spokesperson said: "We have always been upfront about the unprecedented pressure being put on our asylum system, brought about by a significant increase in dangerous and illegal journeys into the country.
"We continue to work across government and with local authorities to identify a range of accommodation options. The government remains committed to engaging with local authorities and key stakeholders as part of this process."