'This will save lives and heartbreak': NHS to offer 150,000 type 1 diabetes patients 'life-changing' device
7 November 2023, 17:23 | Updated: 7 November 2023, 17:25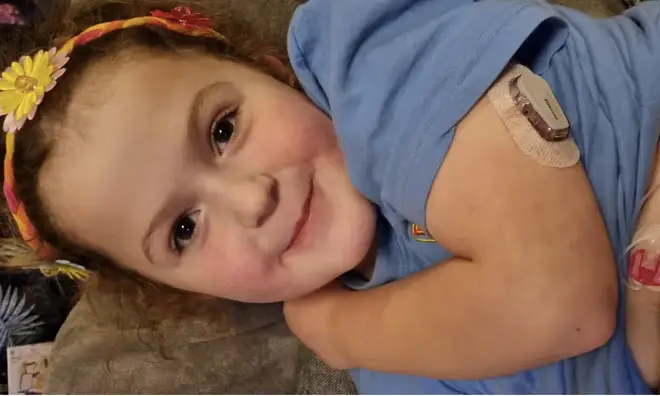 More than 150,000 adults and children with type 1 diabetes are to be offered a "life-changing" device to manage their condition, the NHS has announced.
Type 1 diabetics in England and Wales should be offered a hybrid closed-loop system if their condition is not properly managed by a pump or glucose monitor, guidance from the National Institute of Health and Care Excellence (Nice) recommends.
The new technology, which acts as the closest thing to an artificial pancreas, has been shown to be better at keeping blood sugar levels within a healthy range.
The widespread use of the "game-changer" is expected to reduce the complications that arise from type 1 diabetes, which can range from a loss of vision to heart disease.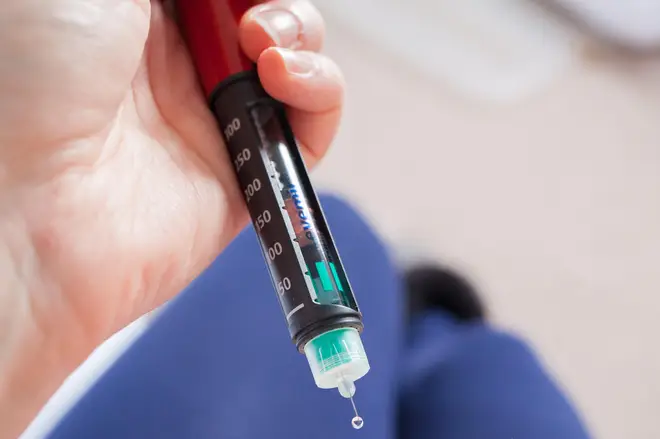 The technology works via a continuous glucose monitor (CGM) sensor attached to the body which transmits data to a body-worn insulin pump.
Most type 1 diabetics use a CGM in England, though are required to manually determine how much insulin is required in the body at the time.
But the new tech calculates how much insulin is needed and delivers the precise amount to the body based on data from the CGM.
It means Hybrid closed loop systems mean people do not need to rely on finger prick blood tests or injecting insulin to control their blood sugar levels, which has been the primary method to control the condition for decades.
Read More: Panic among diabetics after vital testing software breaks leaving thousands unable to test blood sugars
Read More: Another 2.5 million Brits will have serious illnesses like dementia, cancer and diabetes by 2040
Nice said it has agreed with NHS England that all children and young people, women who are pregnant or planning a pregnancy, and those people who already have an insulin pump will be first to be offered a hybrid closed loop system as part of a five-year roll-out plan.
The technology will then be rolled out to those adults with an average HbA1c reading of 7.5% or more and those who suffer abnormally low blood sugar levels.
Nice guidelines recommend people should aim for an HbA1c level of 6.5% or lower.
Professor Jonathan Benger, chief medical officer at Nice, said: "With around 10% of the entire NHS budget being spent on diabetes, it is important for Nice to focus on what matters most by ensuring the best value for money technologies are available to healthcare professionals and patients.
"Using hybrid closed loop systems will be a game changer for people with type 1 diabetes.
"By ensuring their blood glucose levels are within the recommended range, people are less likely to have complications such as disabling hypoglycaemia, strokes and heart attacks, which lead to costly NHS care.
"This technology will improve the health and wellbeing of patients, and save the NHS money in the long term."
Nice said that, due to the need for extra staff alongside specialist training for both patients and staff, it had accepted a funding variation request from NHS England for a rollout over five years.
Final guidance is expected to be published in December.
Around 400,000 people are currently living with type 1 diabetes in the UK, including around 29,000 children.