Panic among diabetics after vital testing software breaks leaving thousands unable to test blood sugars
15 July 2023, 19:10 | Updated: 17 July 2023, 12:02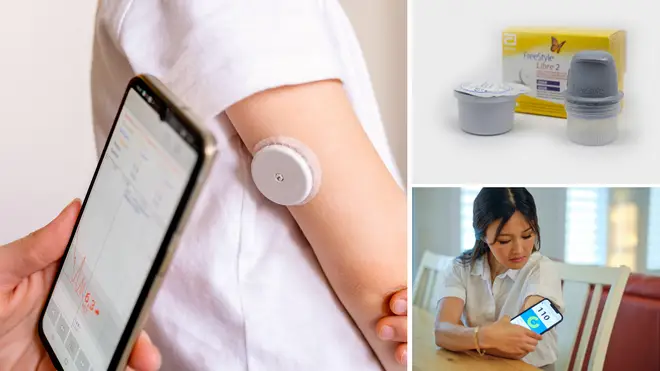 There is fear and panic among the diabetic community in the UK following the breakdown of vital software that has left thousands unable to test their blood sugars.
If you have Type One Diabetes, your pancreas is unable to create enough insulin. That means diabetics have to test their blood sugars manually to determine how much insulin to inject.
One of the most popular apps in recent years has been the Freestyle Libre, which diabetics can place on their arm for two weeks at a time to monitor their glucose levels.
That is different to the more traditional method of using a finger pricker to test blood sugars. For many, it is an easier and less stressful way to monitor glucose levels and manage diabetes.
But in recent days, after an update of the app - available on iPhones and Androids - has left thousands of diabetics unable to test their blood sugars.
Most people experiencing issues have been presented with a white screen on their smartphones when opening the app, when they would usually be prompted to test their levels.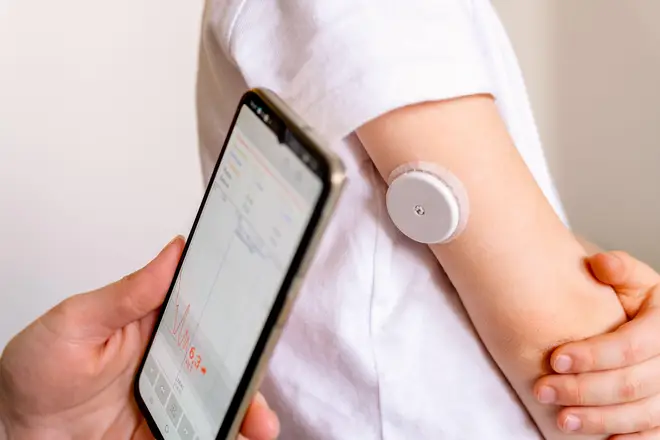 Sophie, who has Type One Diabetes, realised her app wasn't working on Thursday morning, which left her in "panic".
She told LBC: "On Thursday my phone automatically did the update as I was about to scan myself, when it finished and I loaded the app it was just white. In panic I closed and reopened and even reset my phone.
"[I] rang my husband in hysterics (I have anxiety over these kind of things). I kept trying with no luck so found my finger pricker out so I could test and eat my lunch.
"After food, I rang my diabetes nurses to see if there was anything they could do on their end to help and that's when I was told I wasn't the first person to ring."
Sophie added that she only realised the app had been having issues when she checked Twitter, realising a number of other diabetics had been experiencing similar issues.
"I have no problem with manually checking my blood sugar but recently I have no sensation or awareness that I am low so most of my panic was worrying about this or going low in my sleep," she added.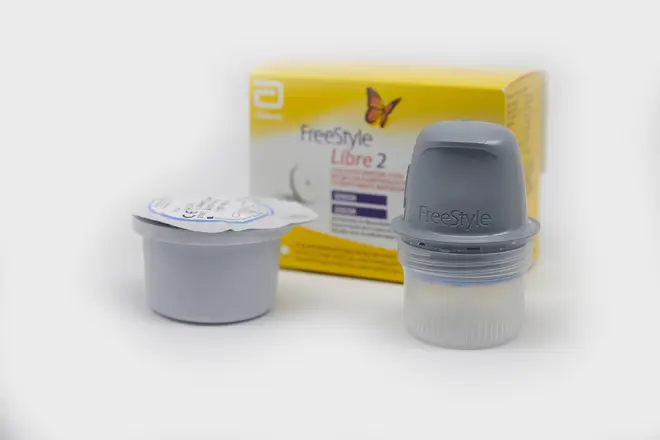 Samantha Clarke, also diabetic, told LBC how her "heart sank" after realising she could not test her blood sugars in the same way.
"Honestly my heart sank. I always have my morning routine to check my sugars to start my day," she told LBC.
"It's even worse that I can't check my sugars and have two young children to look after and I'm not feeling well either."
Read More: Huw Edwards in hospital with 'mental health issues', wife says, as he is named as BBC star in explicit photos claims
Read More: Desperate patients rip out teeth with bare hands and resort to glueing replacements in NHS dentist crisis
A spokesperson for Abbott, which creates the Freestyle Libre devices, told LBC: "A new version of the FreeStyle LibreLink app for iOS (2.10.1) is now available in the UK iOS App Store.
"This version fixes the issue with the previous version (2.10) and includes the automatic real-time glucose readings for FreeStyle Libre 2.
"We recommend people upgrade to the latest version as soon as possible. After upgrading, people should check their alarm settings and any insulin pen connections.
"We appreciate the patience while we fixed the issue and sincerely apologise for the inconvenience this caused."
Some diabetics have also reported being able to access the new app by deleting the current version and visiting the 'purchased applications' section on the Apple store.
Diabetics are also advised to keep their physical testing kits in the event of the software breaking.