Man on mobility scooter attacked by 'XL Bully-type' while trying to defend his dog from being mauled
31 October 2023, 13:51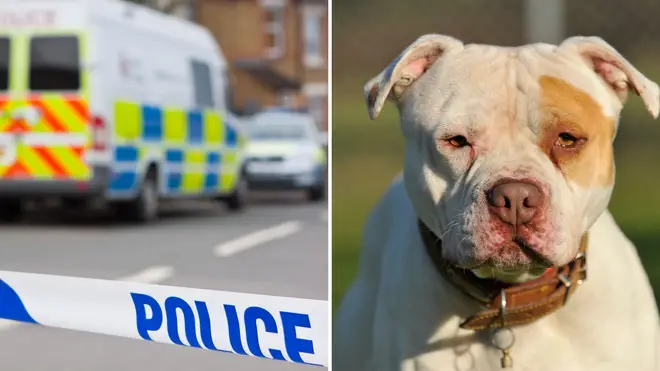 A man on a mobility scooter was attacked by an 'XL Bully-type' while walking his dog in Birchwood.
The man was walking his dog in Birchwood on October 24, when another dog described to be like an XL Bully, tried to attack his pet.
But as the man attempted to intervene, he was bitten by the 'XL Bully' looking dog.
Another man then stepped up and tried to help, before he was also bitten by the dog.
A woman who claimed the dog was hers then intervened and put the dog on a lead before leaving the area with the animal.
The victims of the attack described the dog as a 'male XL Bully-type, tall and slim, and brown in colour with white patches'.
Cheshire Police are now appealing for witnesses to come forward with any information they may have about the attack, which took place near to Hamnett Court at around 3pm on Tuesday October 24.
Read more: Shocking video reveals how police trap and subdue 'dangerous' XL Bully dogs
Read more: Woman, 60, mauled by one-year-old 40kg XL Bully she adopted 'less than a month ago'
"I understand this may cause concern in the community and we are working hard to try and locate the dog and its owner," PC Victoria Taylor said.
"Witnesses also said there were some school children filming the incident. I'd urge anyone with footage of the attack to contact me."
It comes as the Government announced on Tuesday that American bully XL dogs have been officially added to the list of banned breeds in England and Wales.
From 31 December 2023 breeding, selling, advertising, rehoming, abandoning and allowing an XL Bully dog to stray will be illegal, the government announced.
Also from 31 December 2023 XL Bully dogs must be muzzled and on a lead in public.
From February 1 2024 it becomes a criminal offence to own one unless it is on a list of exempted dogs.
Environment Secretary Thérèse Coffey said: "We are taking quick and decisive action to protect the public from tragic dog attacks and today I have added the XL Bully type to the list of dogs prohibited under the Dangerous Dogs Act.  
"It will soon become a criminal offence to breed, sell, advertise, rehome or abandon an XL Bully type dog, and they must also be kept on a lead and muzzled in public.
"In due course it will also be illegal to own one of these dogs without an exemption.
"We will continue to work closely with the police, canine and veterinary experts, and animal welfare groups, as we take forward these important measures."
Anyone with information should contact Cheshire police on 101 or via the website quoting occurrence number 23001059199. Alternatively, information can be given anonymously by calling Crimestoppers on 0800 555 111.