Woman, 60, mauled by one-year-old 40kg XL Bully she adopted 'less than a month ago'
17 October 2023, 17:17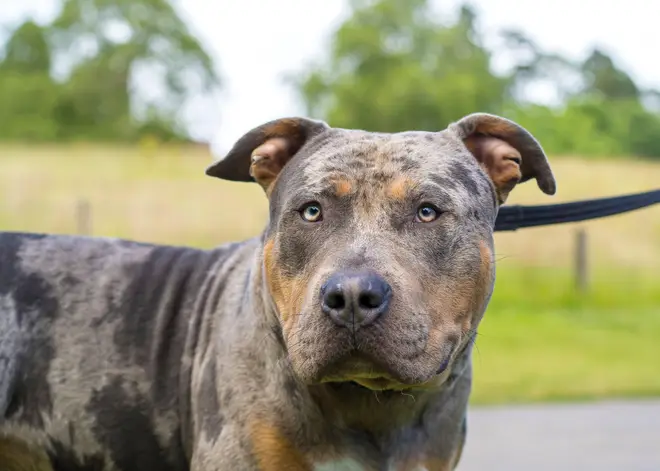 A 60-year-old woman was mauled by her own XL bully dog, which escaped and then had to be destroyed, in the latest attack involving the breed.
Police were called to Brisley in Norfolk shortly before 3pm on Monday after a member of the public reported that a woman was being attacked by an XL bully dog in the back garden of her property in Gately Road and was screaming for help.
Officers arrived at the scene to find the woman being mauled by her pet dog.
She received multiple injuries in the attack and was taken to Norfolk and Norwich University Hospital for treatment.
Her injuries were not life-threatening.
The dog, which escaped from the property following the attack, was found by officers in School Road shortly after the incident.
The dog in question was a one-year-old American Bulldog Denvor that was described as being 'still like a giant puppy'. Dogs Trust described the dog as having 'no history of aggression' and that he had 'settled well into his new home.'
It had been secured to a post in the car park of a local primary school.
Pupils and teachers were inside the main school building at the time.
Police contacted multiple veterinary practices for help to sedate the dog but none were able to attend.
Due to the threat to the wider public, and with permission of the owner, the dog was destroyed.
Inspector Diana Woodage said: "This was a terribly sad and distressing situation.
"Officers were faced with an incredibly difficult situation when they arrived at the scene - a woman being viciously attacked by her dog and was very clearly injured and in some pain.
"In the interests of public safety and at the request of the owner, the dog was humanely destroyed."
The latest incident comes as the Government looks to ban American XL bully dogs in response to a series of attacks.