Travis Scott 'absolutely devastated' after eight people die in crowd surge at Texas show
6 November 2021, 07:29 | Updated: 6 November 2021, 21:38
Rapper Travis Scott has said he is "absolutely devastated" after eight people died in a crowd surge at the Astroworld Festival he was performing at in Texas.
Mr Scott said in a statement this evening: "I'm absolutely devastated by what took place last night.
"My prayers go out to the families and all those impacted by what happened at Astroworld Festival."
Eight people died and numerous others were injured in what officials described as a surge of the crowd at the festival in Houston while Mr Scott was performing.
Of those who died, one was aged 14, one was 16, two were 21, two were 23 and one was 27. The age of the eighth person is not yet known.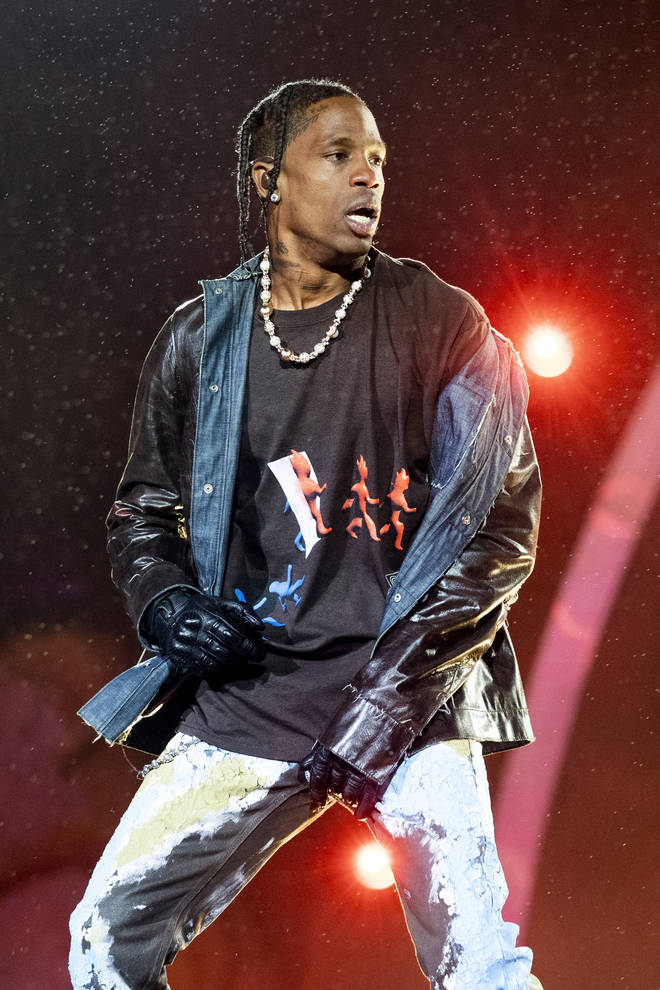 Twenty-five people were hospitalised, with 13 still receiving treatment this evening. Five of those are under 18.
Mr Scott said Houston Police Department, which is "thoroughly investigating" the incident, "has my total support as they continue to look into the tragic loss of life".
He added he is "committed to working together with the Houston community to heal and support the families in need".
Officials declared a "mass casualty incident" just after 9pm local time on Friday during the festival where an estimated 50,000 people were in attendance, Houston fire chief Samuel Pena told reporters at a news conference.
"The crowd began to compress towards the front of the stage, and that caused some panic, and it started causing some injuries," the fire chief said.
"People began to fall out, become unconscious, and it created additional panic."
The show was called off shortly after. The fire chief said "scores of individuals" were injured.
Footage posted on social media showed members of the crowd pleading for help and asking for the show to be stopped.
In one video, Mr Scott could be seen stopping the concert at one point and asking for aid for someone in the audience: "Security, somebody help real quick."
Harrowing footage also showed a distressing scene as paramedics performed CPR on several people on the floor within the crowd while the show was ongoing.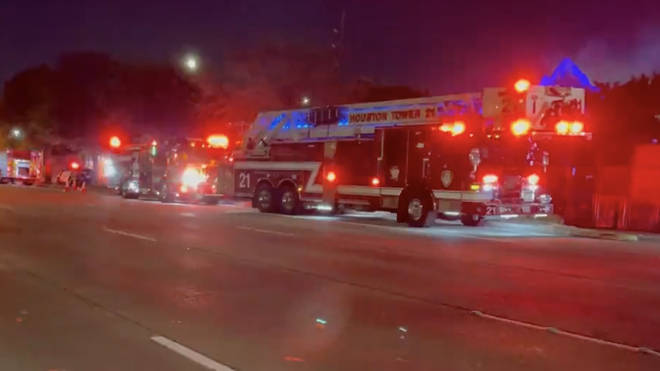 Police set up a "command post" at the Wyndham Hotel near the festival site where people can seek information for people who got lost or separated during the panic.
Tickets for the annual event, run by Mr Scott and named after his 2018 Astroworld album, had sold out within an hour of going live in May, with the festival having been cancelled last year due to the Covid-19 pandemic.
Drake joined Scott on-stage at the concert – which was live-streamed by Apple Music – and posted photos to Instagram after the performance.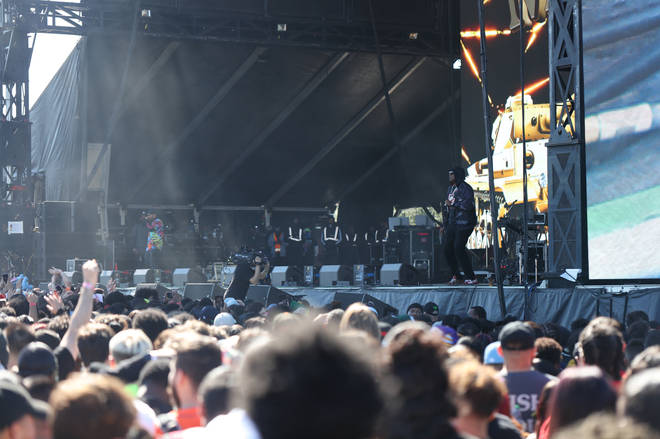 The second day of the event, which had been scheduled for today, was called off.
Reports suggest a child as young as 10 may have been caught up.
Multiple ambulances and other emergency services personnel attended the show at NRG Park on Friday.
The event promoters had arranged for medical units to be on scene at the festival. However, once the crowd surge began, those units were "quickly overwhelmed," Mr Pena said.
Houston police chief Troy Finner called for calm and urged people not to jump to conclusions as to what caused the surge.
"I think it's very important that none of us speculate. Nobody has all the answers tonight," Mr Finner said.
"We're going to do an investigation and find out because it's not fair to the producers, to anybody else involved, until we determine what happened, what caused the surge," he said. "We don't know, but we will find out."