Bernie Sanders cancels campaign events for heart surgery
2 October 2019, 20:14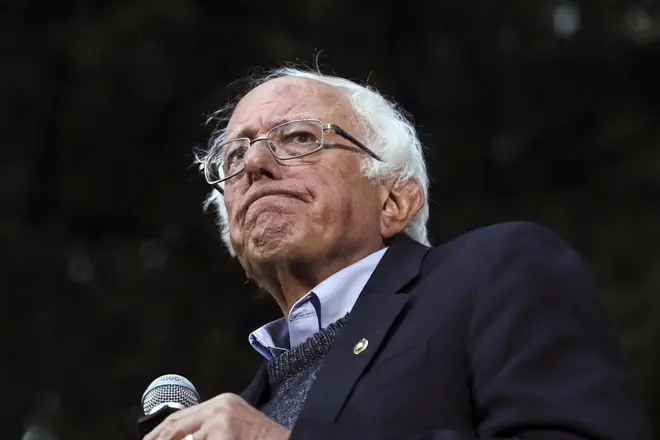 The 2020 Democratic presidential candidate Bernie Sanders has cancelled campaign events until further notice whilst he undergoes artery blockage surgery.
78-year old Mr Sanders was treated in hospital for an arterial blockage after experiencing "some chest discomfort" at an event in Nevada on Tuesday.
Senior adviser Jeff Weaver said in a statement: "Following medical evaluation and testing he was found to have a blockage in one artery and two stents were successfully inserted."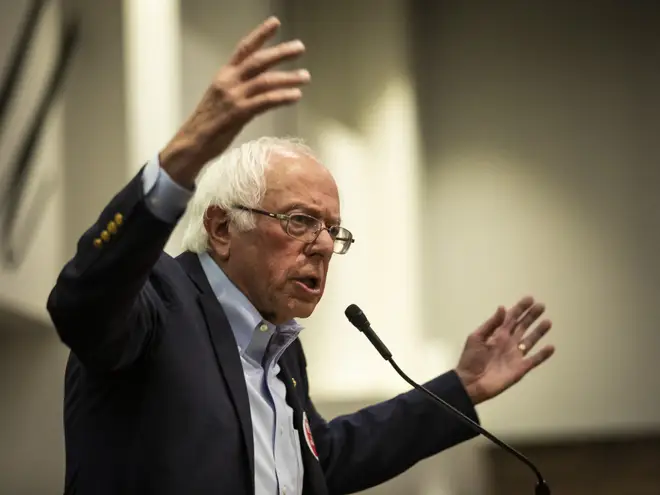 Mr Weaver said Mr Sanders is "conversing and in good spirits" and will be "resting up over the next few days".
A stent is a small tube inserted to help keep arteries open.
His wife Jane O'Meara Sanders was en route to Las Vegas and said in an email to the Associated Press that her husband was "doing really well".
It is unclear how long the Senator from Vermont will need to recover from his surgery, and whether it will affect his appearance in the next Democratic debate on 15 October.
Sending lots of love and solidarity to @BernieSanders today as he rests and recovers.

A lot of people don't understand how crazy hard grassroots campaigning is - for organizers and candidates alike.

Rest up, friend. We're with you!

— Alexandria Ocasio-Cortez (@AOC) October 2, 2019
Mr Sanders had earlier announced his campaign has raised over $25m (£20m).
CNN reported that despite his age, "he has been one of the most active campaigners in the 2020 Democratic primary field, often holding four or even five events in a single day."
He is one of three candidates over 70 in the Democratic primary, which has spurred debate over whether the party should rally behind a new generation of political leaders.
Wishing @BernieSanders a speedy recovery. He's been out there fighting non-stop for the past four years and his commitment to fighting for working families in this country has been relentless.

— Waleed Shahid (@_waleedshahid) October 2, 2019
The Democratic field's oldest candidate sometimes jokingly refers to his age at events, especially when interacting with younger participants.
If Mr Sanders were to win the presidency, he would become the oldest person in the US ever to hold the office.
Many Bernie Sanders supporters and fellow Democrats have wished Mr Sanders a speedy recovery on social media.
Happy to hear Bernie Sanders is feeling better. @SenSanders has a strong history of standing with nurses in our struggle for health care justice and workplace democracy.

NNU nurses are wishing him a speedy recovery so that he can get back to the front lines of our movement.❤️ pic.twitter.com/5fWTzuWpUL

— Bonnie Castillo (@NNUBonnie) October 2, 2019