Boeing CEO Dennis Muilenburg resigns amid 737 Max scandal
23 December 2019, 14:55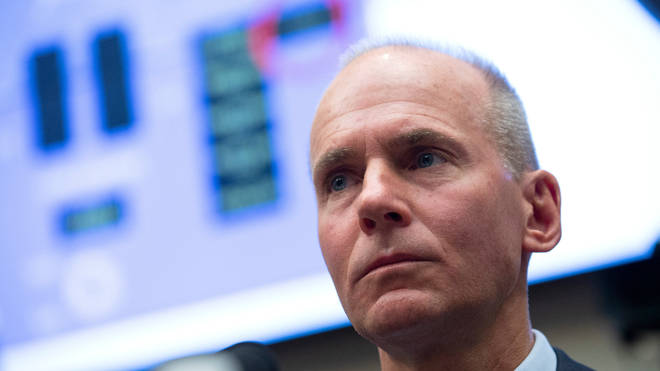 Boeing chief executive Dennis Muilenburg has resigned after two of its 737 Max planes crashed, killing a total of 346 people.
The CEO will be succeeded by chairman David Calhoun after the company was forced to halt production of its best-selling plane following the deadly crashes.
Mr Muilenburg, 55, had been CEO of the company since 2015, but was forced to step down after being criticised for their response to the incidents.
The company initially insisted that the plane was safe, despite investigators linking the two crashes to a software problem.
In the first crash on October 29 2018, Lion Air Flight 610 crashed into the Java Sea off Indonesia, killing all 189 passengers and crew.
The second crash took place on March 10 2019, with Ethiopian Airlines Flight 302 crashing in Kenya, killing all 157 people on board.
In a statement, Boeing said: "The Board of Directors decided that a change in leadership was necessary to restore confidence in the Company moving forward as it works to repair relationships with regulators, customers, and all other stakeholders."