Donald Trump refuses to answer questions after suggesting injecting disinfectant
24 April 2020, 23:26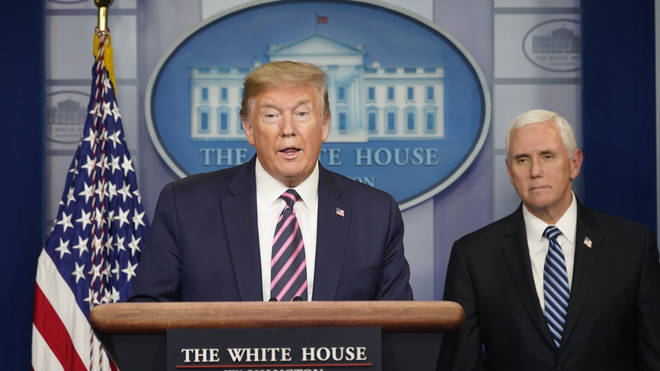 Donald Trump has refused to take questions at the White House press conference after suggesting injecting disinfectant to treat coronavirus.
In a notably subdued appearance, the US President spent just 22 minutes in the press room before leaving without answering shouts from the assembled journalists.
Despite a brief statement made at the beginning of the conference, Trump remained silent - a vast change from previous days in which he has interjected on others speeches whilst stood away form the lectern.
Vice President Mike Pence and U.S. food and drug commissioner Stephen Hahn also made brief statements before Trump turned on his heel and leaving the room.
The unusual appearance comes a day after Trump suggested injecting disinfectant as a treatment for coronavirus, in comments he later claimed were "sarcasm".
Trump was talking about alternative treatments when he said: "And then I see the disinfectant, where it knocks it out in a minute.
"And is there a way we can do something like that. By injection inside or almost a cleaning.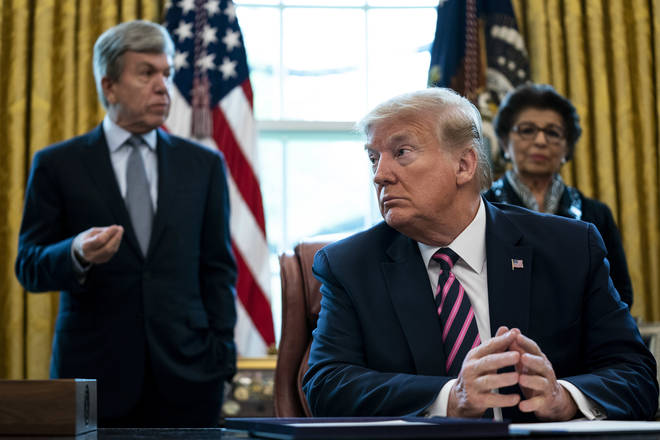 "Because you see it gets in the lungs and it does a tremendous number on the lungs. So it would be interesting to check that. So, that, you're going to have to use medical doctors. But it sounds — it sounds interesting to me."
He did briefly speak to reporters earlier in the day, backtracking on his comments and telling reporters: "I was asking a question sarcastically to reporters like you just to see what would happen."
White House press secretary Kayleigh McEnany also provided an alternative explanation on Friday, claiming the media had taken Trump's comment "out of context" and to run with negative headlines.
A notable absence from today's meeting was scientific advisor Dr Deborah Birx, who was present when Trump made his comments the day previous.
In an interview with Fox News - a network highly favoured by Trump - she offered a third explanation and said: "When he gets new information, he likes to talk that through out loud ... I think he just saw the information at the time immediately before the press conference and he was still digesting."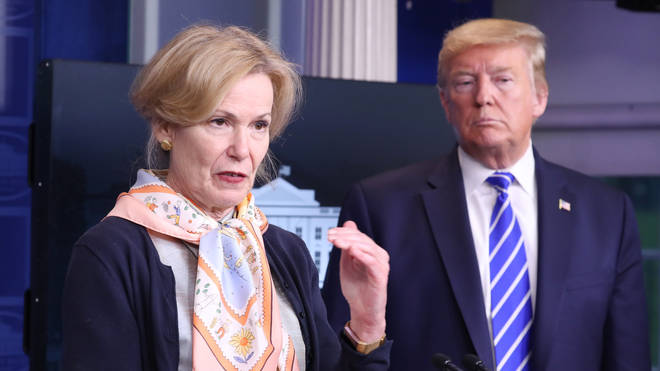 By leaving the conference without taking questions, Trump avoided a grilling by members of the press on the latest coronavirus figures which showed 50,000 people in America have now died from Covid-19.
The number means a quarter of all global deaths from the virus have now occurred inside US borders.
It was also reported that there had been a small disagreement between reporters and White House staff in the minutes before the press conference began.
Yahoo News reporter Hunter Walker said on Twitter that the CNN reporter had been ordered by White House staff to swap seats with another reporter, moving them from their assigned front-row seat to the back.
He added that the staffers had threatened to use the Secret Service to force them to move, before backing down after protests from the White House Correspondents Association and individual reporters.