Donald Trump repeatedly asked Ukraine to investigate Joe Biden's family
26 September 2019, 04:30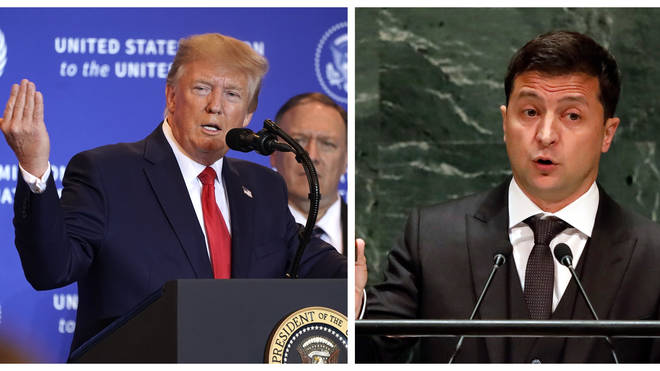 Donald Trump repeatedly urged Ukraine's President to launch an investigation into his 2020 Presidential rival Joe Biden, memos of their phone call has revealed.
Yesterday morning, the White House released the documents detailing a conversation between the US President and Volodymyr Zelenskiy that took place on 25 July.
During the phone call, Mr Trump raised unsubstantiated allegations that the former vice president tried to interfere with an investigation by Ukrainian prosecutor's into his son Hunter.
According to the memo Mr Trump told Mr Zelenskiy: "I heard you had a prosecutor who was very good and he was shut down and that's really unfair.
"There's a lot of talk about Biden's son, that Biden stopped the prosecution and a lot of people want to find out about that so whatever you can do with the (US) Attorney General would be great.
"Biden went around bragging that he stopped the prosecution so if you can look into it... It sounds horrible to me."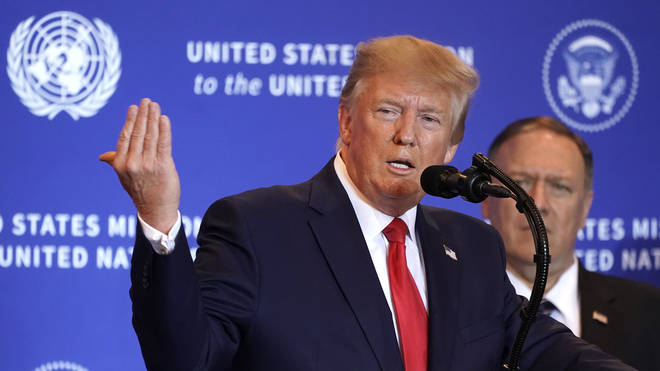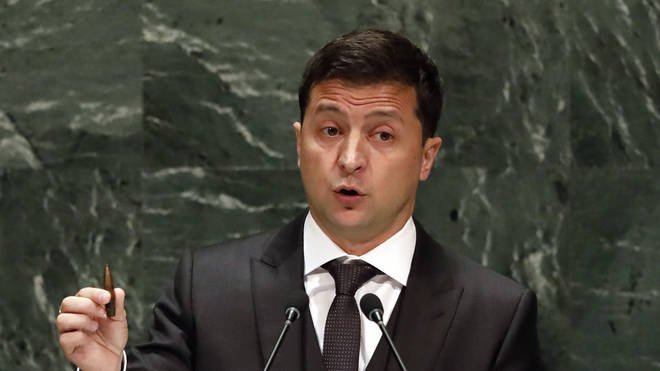 Mr Trump has recently confirmed that he ordered the freezing of nearly $400 million (£323 million) in military aid to Ukraine a few days before the controversial phone call.
It was not clear from the summary whether Mr Zelenskiy knew that Mr Trump had frozen the aid.
Democrats have launched an impeachment inquiry to investigate whether Mr Trump abused his presidential powers to seek help from a foreign government to help his own re-election.
Announcing the decision on Wednesday, Nancy Pelosi said the inquiry would focus on whether Mr Trump was trying to gain information which would smear Mr Biden.
She added such actions would indicate a "betrayal of his oath of office" and said "no one is above the law."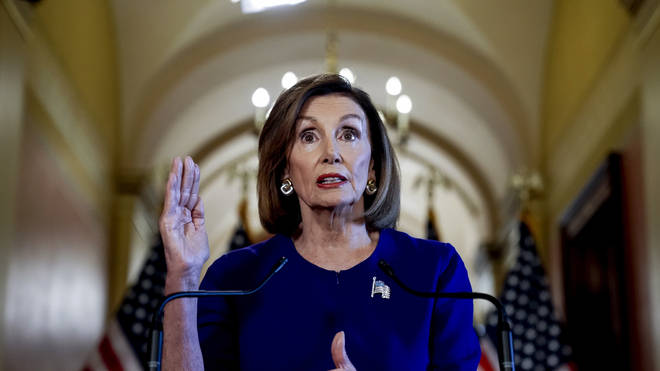 Prosecutors from the department reviewed a transcript of the call and determined the president did not violate campaign finance law.
Mr Zelinsky has said no one "pushed" him to investigate the Bidens while Mr Trump said there was "no push, no pressure, no nothing".
The conversation was brought to light after a whistleblower complained about the 30-minute conversation between the two leaders.
During a press conference this afternoon Mr Trump defended the call, calling it "beautiful and perfect".
He added he met nearly 20 different world leaders during the UN summit in New York and signed a partial trade agreement with Japan.
But he said that, instead of covering those topics, journalists choose to waste their time covering "nonsense" and branded the impeachment proceedings as a "witch hunt".