Donald Trump's tweeted an odd photo of him as Rocky and nobody knows why
28 November 2019, 06:21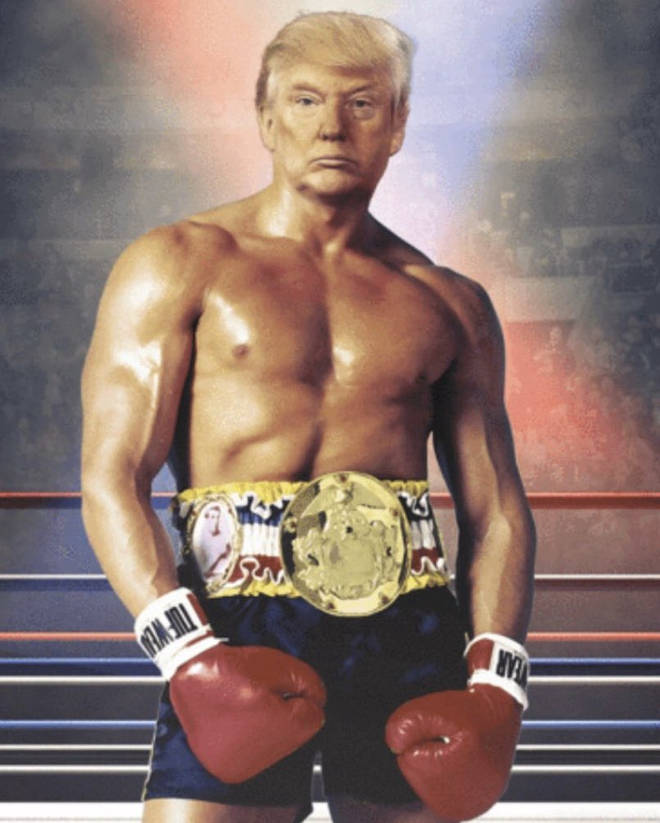 Donald Trump has tweeted a bizarre photo, showing his head superimposed onto the muscular body of the fictional boxer, Rocky Balboa from the movie series "Rocky."
Nobody seems to know why the 73 year-old is comparing himself to the washed-up fighter from Philadelphia , who was played by Sylvester Stallone, President Trump failed to include any text with the tweet.
One clue could be "Rocky IV," in which the titular scrapper beat Russian Ivan Drago, was released on November 27 in 1985
Others suggested the image could be a result of comments the President made at a rally on Tuesday, where he said doctors conducting a physical check told him he has a "gorgeous chest."
As with any Trump tweet, there were those who came out in praise of the President and those who were not so keen.
"No president has ever fought as hard as President @realDonaldTrump on behalf of hardworking, taxpaying, Constitution supporting, God-fearing, middle- and working-class, patriotic, everyday, American citizens," tweeted Allen Sutton, editor of the StewardshipAmerica.com website.
His detractors used the tweet as an opportunity to take swings at Trump, calling the Republican president "delusional" and "narcissistic."
While others chose to use the opportunity to post a more conventional image of the President.
The post received got more than half a million "likes", and triggered a number of memes and other photos in response.
Even Mr Trump's son, Donald Trump Jr, got in on the action, tweeting: "I've heard from reliable sources that it's not doctored."