Iran LIVE: Iran vows 'severe revenge' against US for killing of Qassem Soleimani
3 January 2020, 10:15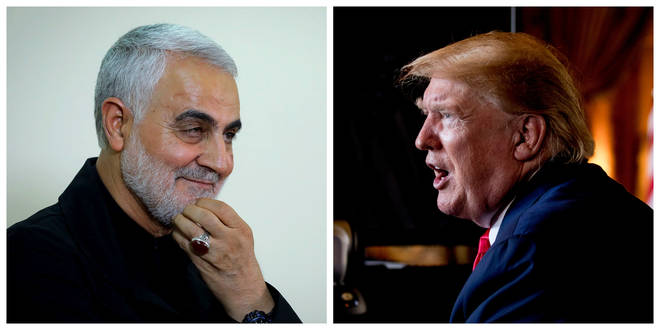 Iran's defence minister has threatened the US with "crushing revenge" after President Trump defended his decision to assassinate General Qassem Soleimani.
The US President says General Qassem Soleimani, who was targeted in a strike at Baghdad International Airport in neighbouring Iraq in the early hours of Friday, was "directly and indirectly responsible for the death of millions of people."
The US is reportedly deploying 3,000 more troops to the Middle East, American defence officials say.
Prime Minister Boris Johnson has said he was not warned in advance about the US airstrike in Iraq which killed the top Iranian general.
Foreign Secretary Dominic Raab called for a de-escalation in tensions after the attack, adding that "further conflict is in none of our interests."
FOLLOW OUR LIVE UPDATES HERE...
Happening Now