More than 60 vehicles involved in huge motorway pile up in Virginia
23 December 2019, 10:57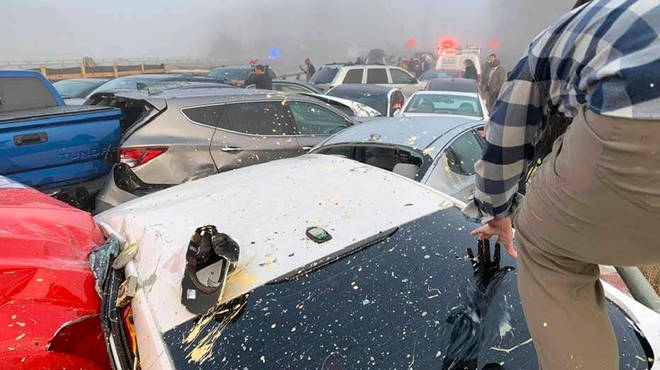 More than 60 vehicles have been involved in a pile-up caused by foggy conditions on a motorway in Virginia.
At least 50 people have also been injured in the pile-up, two critically.
There are no reports of any fatalities from the crash, which happened on Interstate 64 near Williamsburg.
The crash happened at 8.00am local time on Sunday.
Images from the scene show cars piled on top of each other, with some vehicles crumpled against the one on front.
Pictures also show emergency services having to climb across the smashed vehicles to rescue people.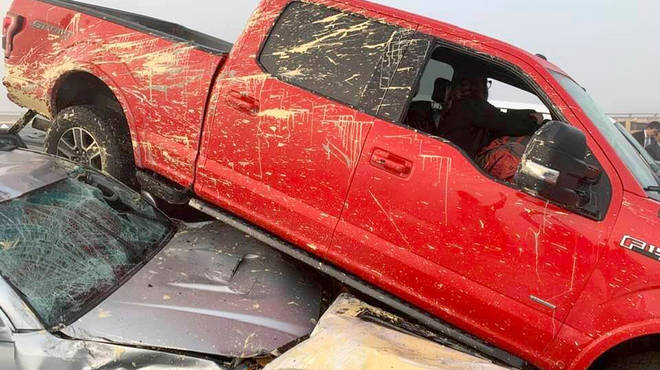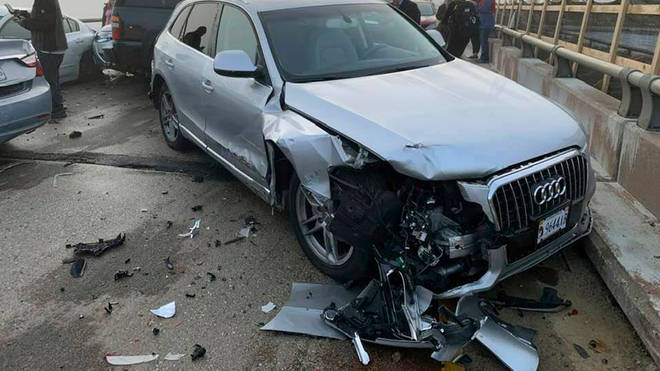 The damaged cars have now been cleared away and the road reopened.
Lorry driver Ivan Levy said: "I saw thick fog up ahead and started to slow down, turning the hazard lights on.
"Next thing I know I see cars just start piling up on top of each other."
"It was just so scary," said his wife Alena Levy, who was taken to hospital but was not seriously injured.
An investigation into the cause of the crash is ongoing.