Nancy Pelosi launches impeachment proceedings against Donald Trump
24 September 2019, 22:10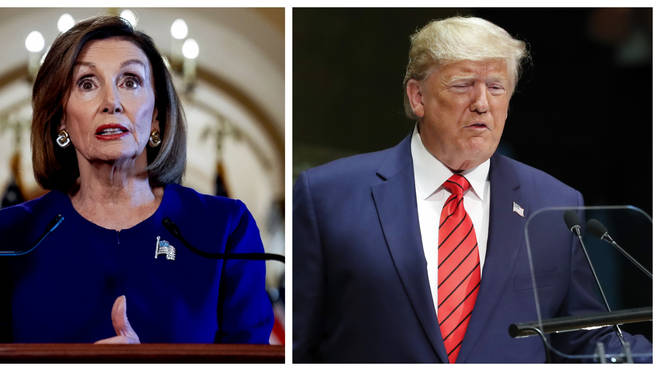 Nancy Pelosi has announced she is starting an impeachment inquiry into Donald Trump over claims he asked for political help from the president of Ukraine.
Pelosi said Trump had undermined the national security and betrayed his Oath of Office.
Speaking to the nation, the Leader of the House of Representatives added: "This week the president has admitted to asking the president of Ukraine to take actions which would benefit him politically.
"The actions of the Trump presidency revealed dishonorable fact [sic] of the president's betrayal of his Oath of Office, betrayal of our national security, and betrayal of the integrity of our national elections,' she stated.
"Therefore, today I'm announcing the House of Representatives is moving forward with an official impeachment inquiry. I'm directing our six committees to proceed with their investigation under that umbrella of impeachment inquiry.
"The president must be held accountable. No one is above the law.'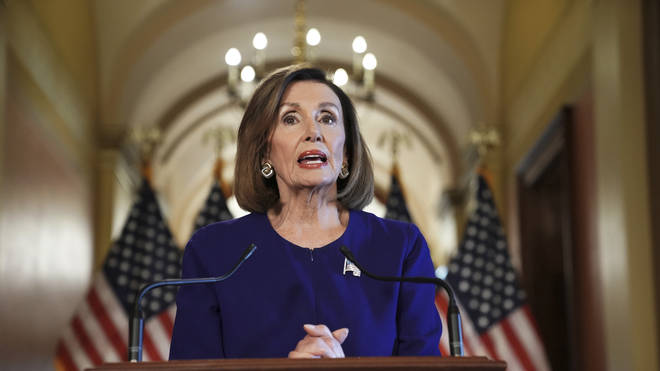 The decision was made following growing pressure from Democrats over allegations that the US President asked the Ukrainian leader to investigate the family of 2020 Presidential candidate Joe Biden.
Sources in the administration said Trump ordered his staff to withhold almost $400 million (£320 million) in military aid just days before a phone call to Ukrainian President Voldymyr Zelensky in July.
In the call, it is alleged Trump attempted to pressure Zelensky into probing Biden's son Hunter about his involvement in a natural gas firm in Ukraine.
The US President has admitted that he mentioned the Bidens during the call, but says it was only in relation to keeping Ukraine safe from political corruption.
Trump has denied he applied pressure on the Ukrainian government, and said he will release a transcript of the call out on Wednesday.
The President was in New York for the UN Summit, and had returned to his Trump Tower penthouse apartment in time to hear the announcement.
Trump took to Twitter and raged, "Such an important day at the United Nations, so much work and so much success, and the Democrats purposely had to ruin and demean it with more breaking news Witch Hunt garbage. So bad for our Country!'
Unhappy with just the one tweet, he then continued: "Pelosi, Nadler, Schiff and, of course, Maxine Waters! Can you believe this"
"They never even saw the transcript of the call. A total Witch Hunt"
"PRESIDENTIAL HARASSMENT!"