Nancy Pelosi orders House of Representatives to begin impeachment of Donald Trump
5 December 2019, 14:47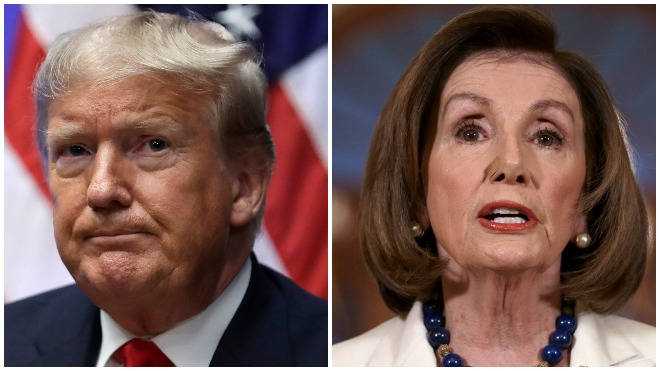 Nancy Pelosi has instructed the House of Representative to begin impeachment proceedings against US President Donald Trump.
The Speaker has announced that the House is moving forward to draft articles of impeachment against President Trump, who is accused of breaking the law by pressuring Ukraine's leader to dig up damaging information on a political rival.
Ms Pelosi told the House: "Our democracy is what is at stake...the president leaves us no choice but to act."
She delivered the historic announcement as Democrats push toward an impeachment vote - possibly by Christmas.
"Sadly but with confidence and humility, with allegiance to our founders and a heart full of love for America, today I am asking our chairman to proceed with articles of impeachment," Ms Pelosi said.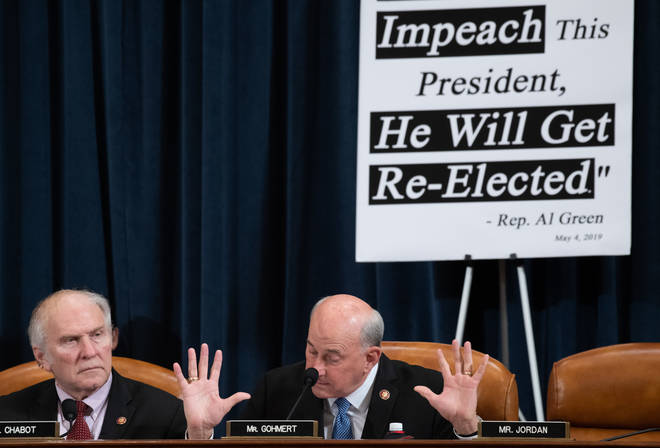 A call with the Ukranian President Volodymyr Zelensky in July will play a major role in the proceedings, in which Mr Trump is accused of threatening to withhold aid from the country.
The Trump 2020 campaign team responded by saying that a fair trial will "expose The Swamp for what it is."
A statement said: "We are less than a year away from Election Day 2020 and Democrats can't possibly explain to the American people why they want to take the decision of who should be president out of the hands of voters.
"But impeaching the President has always been their goal, so they should just get on with it so we can have a fair trial in the Senate and expose The Swamp for what it is.
"Speaker Pelosi, Chairman Schiff, and Hunter Biden should testify, and then we can get back to the business of our country."
The Do Nothing, Radical Left Democrats have just announced that they are going to seek to Impeach me over NOTHING. They already gave up on the ridiculous Mueller "stuff," so now they hang their hats on two totally appropriate (perfect) phone calls with the Ukrainian President....

— Donald J. Trump (@realDonaldTrump) December 5, 2019
....This will mean that the beyond important and seldom used act of Impeachment will be used routinely to attack future Presidents. That is not what our Founders had in mind. The good thing is that the Republicans have NEVER been more united. We will win!

— Donald J. Trump (@realDonaldTrump) December 5, 2019
President Trump responded himself in a series of tweets, declaring that Republicans have "never been more united" and "we will win!".
It follows a series of hearings held by the US House Judiciary Committee in the impeachment inquiry against the President.