Gunman who killed three people at US Navy base was 'Saudi aviation student'
6 December 2019, 14:31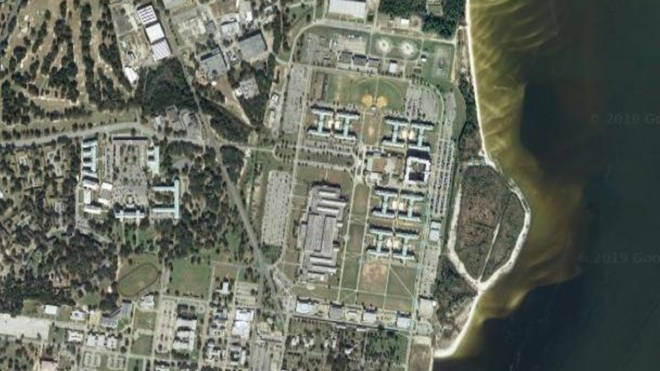 A gunman who shot dead three people at the US Naval Air Station Pensacola in Florida is believed to be an aviation student from Saudi Arabia.
The gunman killed three people and injured at least 11 more after opening fire at a US Naval base in Florida on Friday.
He was shot dead minutes after opening fire, the Navy confirmed.
Escambia Sheriff's spokeswoman also confirmed that the assailant was killed at the scene.
It is the the second deadly shooting at a US military base in the past week, after a sailor killed two civilian employees before taking his own life.
*** Alert ***

Both gates of NASP are currently secured due to reports of an active shooter. More information will be provided as it becomes available.

— NAS Pensacola (@NASPCOLA) December 6, 2019
Five people were taken to Baptist Health Care in Pensacola, said hospital spokeswoman Kathy Bowers.
Six people were also confirmed to have been taken to Sacred Heart hospital.
Escambia County Sheriff David Morgan confirmed that two of the injured were sheriff's deputies, one of whom killed the gunman.