President Trump 'cognizant of not, again, wading into other country's elections'
2 December 2019, 10:02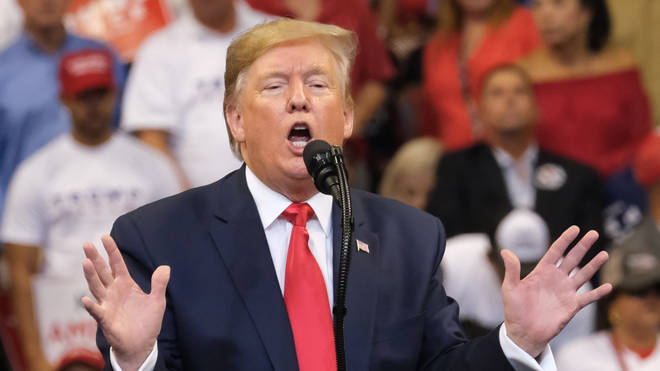 US President Donald Trump is aware he should not, again, wade into another country's election, the White House has said ahead of his arrival in London.
Boris Johnson commented on Friday it would be "best" if Mr Trump does not get involved in the UK election campaign.
In October Mr Trump waded into the election when he said Labour leader Jeremy Corbyn would be "so bad" for the UK and encouraged Brexit Party leader Nigel Farage to team up with Boris Johnson.
In a world exclusive the US President spoke to Nigel Farage on LBC, where he made the comments.
In his interview with Mr Farage, the President said: "I have great relationships with many of the leaders, including Boris.
"He is a fantastic man and I think he is the exact right guy for the times and I know that you and him will end up doing something that could be terrific.
"If you and he get together, you know, unstoppable force and Corbyn would be so bad for your country.
"He would be so bad. He would take you in such a bad way. He would take you into such bad places."
On Friday, a senior White House official told journalists that President Trump is "absolutely cognizant of not, again, wading into other country's elections."
With President Trump set to arrive in the UK on Monday even for a NATO leaders summit concerns had been raised he would once again wade in and comment on the election.
Senior Tories have expressed concerns that a Trump intervention could cost the Conservative Party votes in the upcoming election, the Prime Minister said he didn't think world leaders should interfere in other country's election.
Mr Johnson told LBC: "What we don't do traditionally as loving allies and friends, what we don't do traditionally, is get involved in each other's election campaigns.
"The best (thing) when you have close friends and allies like the U.S. and the UK is for neither side to get involved in each other's election."