US politics: Joe Biden wins Washington as he gets closer to becoming the Democrat nominee
17 March 2020, 08:27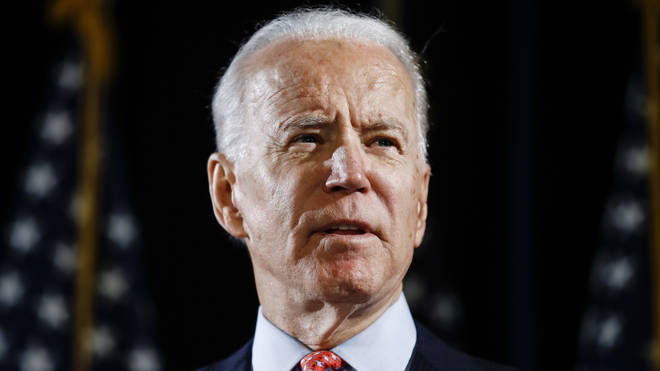 Joe Biden has been declared the outright winner of Washington state almost a week after people went to the polls to vote in the Democrat presidential primary.
His latest win means he has claimed victory in five of six states that voted last Tuesday, which has hugely increased his lead on his rival, Vermont senator Bernie Sanders, for the party nomination.
It comes on top of his wins in Missouri, Mississippi, Michigan and Idaho, while Mr Sanders won North Dakota.
Mr Sanders had hoped for something of a repeat of the 2016 voting in Washington, where he won two-thirds of the delegates over his then-rival Hillary Clinton - but this was not to be the case.
READ MORE: What is Super Tuesday and why is it important?
Arizona, Illinois and Florida are now scheduled to hold primaries on Tuesday.
Officials says they are taking extra precautions to ensure safety of voters amid the coronavirus pandemic; however, there is still confusion over the number of poll workers and voting stations for those in nursing homes.
Meanwhile, Ohio is set to cancel its election.
A state judge initially denied a request to delay the vote, but state governor Mike DeWine said the health director would later be declaring a health emergency and would order the polls to remain closed.
Georgia, Kentucky and Louisiana have postponed their upcoming primary votes.