Spain floods: 6 killed and 3,500 evacuated
14 September 2019, 17:09
At least six people have been killed and around 3,500 others evacuated in two days of torrential rain in southeastern Spain.
Roads and towns have been flooded by record rainfall. Floods swept away cars and debris in the regions of Valencia, Murcia and eastern Andalucia, while motorway tunnels in some areas were flooded almost up to the tunnel lighting.
Rescue workers saved thousands of people from rising waters on Friday. Many roads, railways and an airport closed on Friday due to the severe weather conditions.
The sixth victim was a 41-year-old man in the town of Orihuela, where the river Segura overflowed its banks on Friday.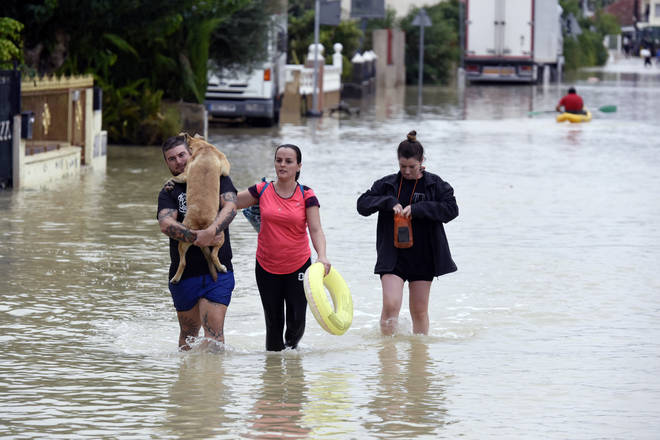 The fifth victim was found late on Friday night by police in the village of Redovan. Local police say the 58-year-old man was swept away by rushing waters when he got out of his vehicle.
On Thursday, a 51-year-old woman and her 61-year-old brother died when torrential rain dragged their car away.
Acting Prime Minister Pedro Sanchez flew over the devastated areas on Saturday.